News
Global Market Report - 25 June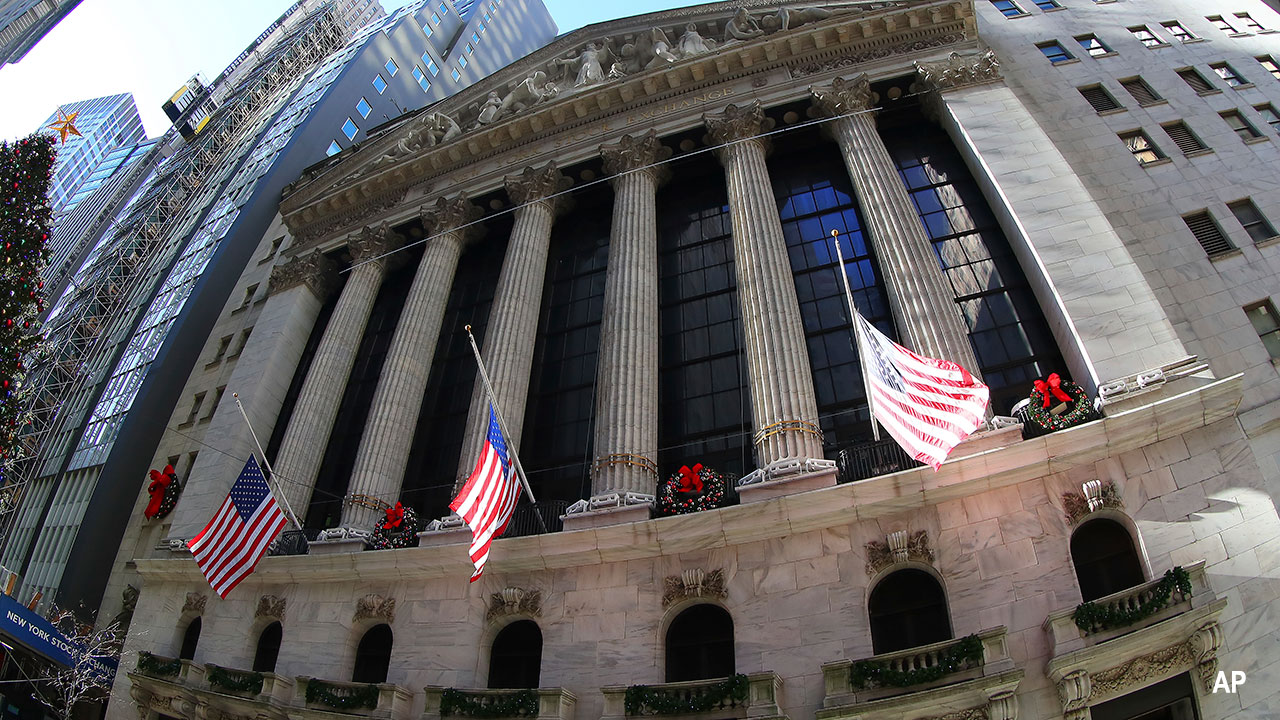 Australia
Australian shares are set to open higher as a positive US jobs report and a $1 trillion infrastructure deal helped Wall Street higher.
The Australian SPI 200 futures contract was up 51 points or 0.71 per cent to 7,228 near 7.30 am Sydney time on Friday, suggesting a positive start to trading.
The Nasdaq and the S&P 500 indexes have closed at record highs, with the Dow also jumping almost 1.0 per cent after US President Joe Biden embraced a bipartisan Senate infrastructure deal.
The Dow Jones Industrial Average rose 0.95 per cent to end at 34,196.82 points while the S&P 500 gained 0.58 per cent to 4,266.49 and the Nasdaq Composite climbed 0.69 per cent to 14,369.71.
The Australian dollar was buying 75.83 US cents near 8.00am AEST, up from 75.77 at Thursday's close.
Locally, Afterpay and Woolworths had greatly contrasting fortunes on a day when technology and consumer staples stocks prevailed, but the ASX slipped.
Afterpay climbed 6.18 per cent to $130.50 after making its lay-by-style service available to US customers of Amazon, Dell and other major retailers.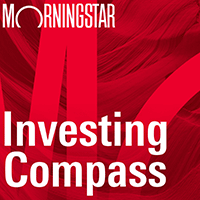 Listen to Morningstar Australia's Investing Compass podcast
Take a deep dive into investing concepts, with practical explanations to help you invest confidently.

Technology shares fared best and gained 2.07 per cent.
Woolworths plunged 11.2 per cent to $37.75 following the market debut of its hotels and bottle shop business Endeavour Group.
Shares in Endeavour, which owns the BWS and Dan Murphy's shops, began trading at $6.50 and closed at $6.02.
The consumer staples category rose 1.91 per cent despite Woolworths' loss.
Healthcare shares fared worst. Market giant CSL lost 2.6 per cent to $286.61.
The major category of financials also proved a weight and lost 0.7 per cent.
The benchmark S&P/ASX200 index closed lower by 23.2 points, or 0.32 per cent, to 7275.3 on Thursday.
The All Ordinaries closed down by 13 points, or 0.17 per cent, to 7539.1.
The popularity of technology shares was evident on US markets too.
The tech-based Nasdaq was the only US index to prosper and gained 0.13 per cent.
Some have cited lower bond yields as the reason for investors returning to their favourite category of the pandemic.
ASX technology shares have climbed more than 16 per cent in less than three weeks.
However, VanEck Australia deputy head of investments Jamie Hannah said there was no simple reason.
"Some people are saying inflation is making a comeback and value stocks are the way to go," he said.
Value stocks are those which show stable growth such as financials.
"Other people are saying COVID is still here and growth (technology) stocks are the way to go," Mr Hannah said.
He said investors needed to be mindful of inflation as economies rapidly pick up from pandemic lows.
Rising prices can weigh on the buying power of money and investments.
US inflation for the 12 months through May was five per cent, the biggest year-on-year increase since August 2008.
Federal Reserve officials have said high levels of inflation will be temporary.
They say this is due to steep drops in prices last year, higher petrol prices as people travel more frequently, and increased consumer spending.
Mr Hannah was concerned inflation could last longer.
"This is not just a bounce back from COVID," he said.
In Australia, figures from the Australian Bureau of Statistics showed more than a quarter of firms are having difficulty finding staff.
A coronavirus ban on immigration has stopped employers importing workers, and could help wages climb.
On the ASX, the miners helped the market limit losses.
BHP was up 0.93 per cent to $47.60. Fortescue gained 1.16 per cent to $22.74. Rio Tinto climbed 1.23 per cent to $124.36.
Westpac called off the demerger of its New Zealand business and will retain 100 per cent ownership.
Bank boss Peter King said the demerger would not be in shareholders' best interest.
Shares were down 0.96 per cent to $25.83.
All the big four banks were lower. NAB fared worst and dropped 1.06 per cent to $26.09.
Energy shares were among the biggest losers and declined by 1.23 per cent.
Oil Search was a high-profile loser and shed 1.82 per cent to $3.78.
Spot Gold was down 0.1 per cent at $US1776.43 an ounce; Brent crude was up 0.4 per cent at $US75.45 a barrel, Iron ore was down 1.2 per cent at $US 213.46 a tonne.
The yield on the Australian 10-year bond closed at 1.57 per cent.
Asia
At the close, China's Shanghai Composite index was up 0.01 per cent at 3,566.65.
The Hang Seng index, used to record and monitor daily changes of the largest companies of the Hong Kong stock market, was up 0.23 per cent, to 28,882.46.
Japan's Nikkei 225 Index was near flat at 28,875.23.
Europe
The pan-European STOXX 600 index, which tracks the return of the largest listed companies across 17 European countries, was down 0.87 per cent at 457.04.
The German DAX rose 0.86 per cent to 15,589.23.
North America
The Nasdaq and the S&P 500 indexes have closed at record highs, with the Dow also jumping almost 1.0 per cent after US President Joe Biden embraced a bipartisan Senate infrastructure deal.
The Dow Jones Industrial Average rose 0.95 per cent to end at 34,196.82 points while the S&P 500 gained 0.58 per cent to 4,266.49 and the Nasdaq Composite climbed 0.69 per cent to 14,369.71.
As massive fiscal stimulus helped the US economy grow at a 6.4 per cent annualised rate in the first quarter, investors have been banking on an infrastructure agreement that could steer the next leg of the recovery for the world's largest economy and fuel more stock gains.
Construction and mining equipment maker Caterpillar and aerospace firm Boeing both jumped more than 2.0 per cent, helping lift the Dow Jones Industrial Average.
"In the short term, I think there will be some 'buy the rumour and sell the news' in materials and industrials but as we start to see more details come out about how the money will be spent, I think we will get a continued benefit," said Sal Bruno, chief investment officer at IndexIQ in New York.
Fuelling the S&P 500's gains more than any other stock, Tesla Inc rose 3.5 per cent after Chief Executive Officer Elon Musk said he would list SpaceX's space internet venture, Starlink, when its cash flow is reasonably predictable, adding that Tesla shareholders could get preference in investing.
Mega-caps PayPal and Facebook Inc each gained more than 1.0 per cent and were also among the biggest boosts to the S&P 500 and the Nasdaq.
Microsoft added 0.5 per cent and ended with a market capitalisation above $US2 trillion ($A2.6 trillion ) for its first time.
Initial claims for state unemployment benefits fell 7,000 to 411,000 for the week ended June 19, the Labor Department said on Thursday, but were still higher than the 380,000 that economists had forecast.
The Commerce Department said the economy grew at a 6.4 per cent rate last quarter, unrevised from the estimate published in May.
So far this month, the S&P 500 growth index has climbed almost 4.0 per cent, outperforming the value index's 2.0 per cent drop.
Volume on US exchanges was 9.2 billion shares, less than the 11.0 billion average over the last 20 trading days.
The S&P 500 technology, healthcare and communication services sector indexes hit record highs.
So far in 2021, the S&P 500 has gained almost 14 per cent, beating the Nasdaq's 11 per cent rise.
Eli Lilly and Co jumped 7.3 per cent to a record high after the drug maker said it would apply for the US Food and Drug Administration's accelerated approval for its experimental Alzheimer's drug this year.
In response, Biogen Inc, which received a controversial approval for its Alzheimer's drug aducanumab earlier this month, tumbled 6.1 per cent.
MGM Resorts International rose 2.2 per cent after Deutsche Bank upgraded the casino operator's stock to "buy" from "hold".
Accenture Plc gained 2.1 per cent after the IT consulting firm raised its full-year revenue forecast.