News
Global Market Report - 25 May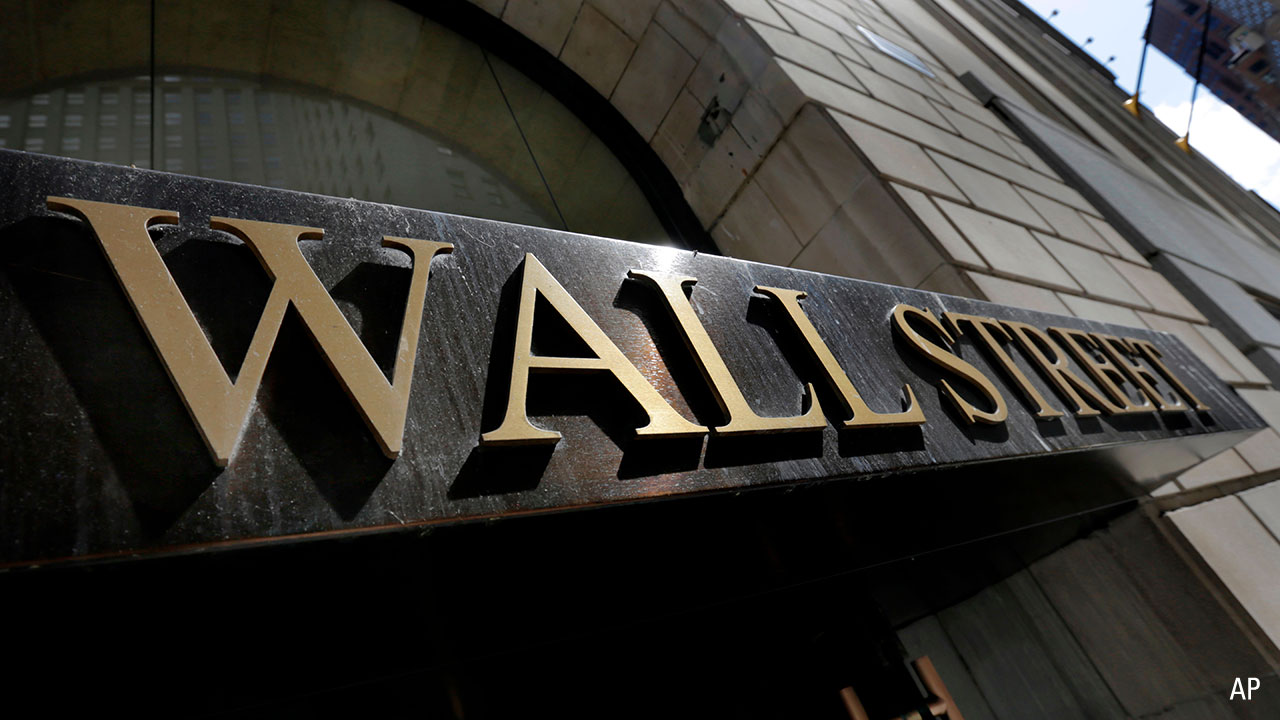 Australia
Australian shares are set to open higher after US technology stocks rose as inflation fears subsided. Iron ore fell below US$200.
The Australian SPI 200 futures contract was up 20 points or 0.28 per cent to $7,046 near 7.35 am Sydney time on Tuesday, suggesting a positive start to trading.
US stocks climbed Monday as a retreat in US Treasury yields helped lift expensive stocks in sectors such as technology as investors attempt to gauge the trajectory of inflation.
The Dow Jones Industrial Average rose 186.14 points, or 0.54 per cent, to 34,393.98, the S&P 500 gained 41.19 points, or 0.99 per cent, to 4,197.05 and the Nasdaq Composite added 190.18 points, or 1.41 per cent, to 13,661.17.
The Australian dollar was buying 77.55 US cents at 8.10 AEST, up from 77.36 at Monday's close.
Locally, investors watched Monday as falling commodity prices continued to bring down materials shares on the Australian share market, as they prepared for the Aussie dollar to follow.
Iron ore prices fell to about $US200 per tonne after recently being as high as about $US240 per tonne, which had dire consequences for some.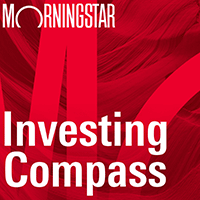 Listen to Morningstar Australia's Investing Compass podcast
Take a deep dive into investing concepts, with practical explanations to help you invest confidently.

Materials shares were the biggest losers and dropped more than one per cent.
BHP lost 1.84 per cent to $46.87. Fortescue dropped 4.17 per cent to $21.37. Rio Tinto shed 2.15 per cent to $119.50.
Materials shares have boomed in the last 12 months as Chinese steel-makers rebounded from the pandemic and ordered more and more iron ore.
However Chinese government officials last week said they would try and lower soaring commodity prices for the benefit of their economy.
Deep Data Analytics chief executive Mathan Somasundaram said there was little conviction in trade on the ASX on Monday as investors were probably concerned.
"I would assume the iron ore price is going to weaken more over the next couple of weeks," he said.
Healthcare shares were the standouts and rose 1.49 per cent.
Market giant CSL climbed 1.75 per cent to $289.27. ResMed increased 3.5 per cent to $26.88.
Mr Somasundaram said global fund managers were buying health shares due to the falling commodity prices.
Falling commodity prices would weaken the Aussie dollar lower, Mr Somasundaram said.
However some of the big healthcare providers trade in US dollars and would benefit from any Aussie dollar slide, he said.
The contrasting fortunes of materials and health shares meant the benchmark S&P/ASX200 index closed up by 15.6 points, or 0.22 per cent, to 7045.9.
The All Ordinaries closed higher by 10.7 points, or 0.15 per cent, to 7276 points.
US markets on Friday had a similarly stagnant performance.
Mr Somasundaram said the ASX's lacklustre showing may also be due to investor nerves about Bitcoin's falls and how it will relate to US tech giants.
Bitcoin fell 13 per cent on Sunday after Beijing stepped up efforts to crack down on Bitcoin mining and trading.
Mr Somasundaram said some big technology companies like Tesla had money in the cryptocurrency.
He said investor sentiment for Bitcoin could also flow to the giant US tech sector.
"Bitcoin is the poster child for speculative tech," Mr Somasundaram said.
On the ASX, buy now, pay later provider Zip is expanding to Europe and the Middle East after agreeing to buy two companies for $160 million.
Zip will buy European firm Twisto Payments for $140 million and emerging payments provider Spotii of the Middle East for $20 million. Both are buy now, pay later providers.
Shares were up 0.85 per cent to $7.10.
In banking, Commonwealth bank shares set a record price of $99.16.
They closed better by 0.72 per cent to $98.76.
Synlait milk fell 5.69 per cent to $2.82 after it said a loss was expected this financial year.
Company leaders expect a net loss after tax of between $20 million and $30 million.
They had forecast the company to break-even.
The decline is due to shipping delays and competition on pricing.
Telecommunications provider TPG fell 2.58 per cent to $4.91 after revealing hackers accessed the data of two customers.
The hackers penetrated a TPG cloud-based hosting service.
The company said the technology used to provide this service is separate to that of its telecommunications networks.
Spot Gold was up 0.1 per cent at $US1883.48 an ounce; Brent crude was up 3.2 per cent to $US68.53 a barrel. Iron ore was down 4.1 per cent to $US192.42 a tonne.
The yield on the Australian 10-year bond closed up Monday at 1.70 per cent.
Asia
At the close, China's Shanghai Composite index was up 0.31 per cent at 3,497.28.
The Hang Seng index, used to record and monitor daily changes of the largest companies of the Hong Kong stock market, was down 0.16 per cent, to 28,412.26.
Japan's Nikkei 225 Index closed up 0.17 per cent at 28,364.61.
Europe
The pan-European STOXX 600 index, which tracks the return of the largest listed companies across 17 European countries, rose 0.24 per cent to 4035.58.
The German DAX rose 0.44 per cent to 15,437.51.
North America
US stocks climbed Monday as a retreat in US Treasury yields helped lift expensive stocks in sectors such as technology as investors attempt to gauge the trajectory of inflation.
The Dow Jones Industrial Average rose 186.14 points, or 0.54 per cent, to 34,393.98, the S&P 500 gained 41.19 points, or 0.99 per cent, to 4,197.05 and the Nasdaq Composite added 190.18 points, or 1.41 per cent, to 13,661.17.
Among the 11 major S&P sectors, technology advanced 1.76 per cent and communication services rose 1.84 per cent as the top performing on the session, as yields on the benchmark 10-year Treasury bond hit a two-week low which also buoyed other richly-valued growth stocks.
Inflation concerns cooled for the time being as investors may be starting to view US President Joe Biden's infrastructure bill as likely to be smaller, or unable to provide as big an economic boost, even after being pared down in size on Friday.
Bill Stone, chief investment officer, The Glenview Trust co in Louisville, Kentucky said growth stocks were likely getting a look on Monday due to the decline in yields.
"It seems to be the continued bounce in a rotation back to growth, the top performing sectors today are all growth stocks. It's the continuing tug of war," he said.
Tech giants Apple, up 1.33 per cent and Microsoft, up 2.29 per cent on the day, were the biggest boosts to the benchmark S&P index.
The sector has been among the worst performing for the month and year to date as inflation concerns have grown and bond yields have moved higher.
Equity markets have grown volatile in recent weeks as investors weigh strong economic data and fears that supply bottlenecks could lead to an extended stretch of higher prices, which would in turn force the Federal Reserve to scale back its massive monetary stimulus.
St Louis Fed President James Bullard said on Tuesday he expects the inflation rate to be above 2.0 per cent both this year and next but several Fed officials, including Bullard, continued to support the central bank's policy in separate remarks.
After falling as much as 4.0 per cent from its May 7 record closing high, the S&P 500 is now less than 1.0 per cent off that level as investors begin to buy technology stocks that have come under pressure in a rising rate environment.
The release of US personal consumption data on Thursday, the Fed's preferred inflation measure, will be a highlight of the economic data published this week.
Risk sentiment also improved as cryptocurrencies recovered some losses after a weekend sell-off fuelled by further signs of a Chinese crackdown on the emerging sector.
Bitcoin added to gains late in the session after an Elon Musk tweet about meeting with North American miners of the cryptocurrency.
Cabot Oil & Gas Corp and Cimarex Energy Co agreed to merge to form a US oil and gas producer with an enterprise value of about $US17 billion ($A22 billion), the latest deal in a sector rebounding from one of its worst downturns.
Shares of Cabot and Cimarex both tumbled about 7.0 per cent while the broader energy index climbed 0.99 per cent as oil prices rose 3.0 per cent.