News
Global Market Report - 26 March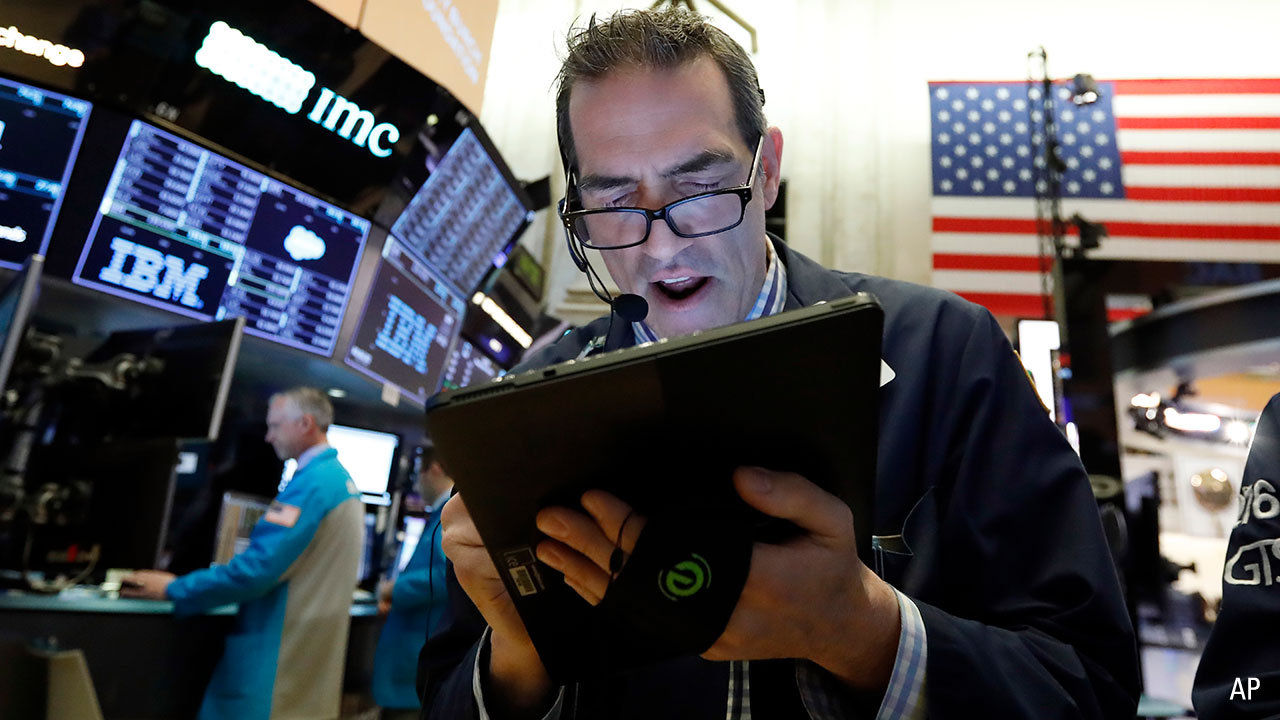 Australia
Australian shares look set to rally for a third straight day after a massive US stimulus deal sent global markets soaring.
The SPI200 futures contract was up 104 points, or 2.06 per cent, at 5149 points at 8am Sydney time on Thursday.
Local stocks had rocketed in the final minutes of trade on Wednesday after US politicians finally reached a deal—yet to be passed—on a $3.3 trillion stimulus measure to shore up the world's biggest economy.
The S&P/ASX200 benchmark index closed up 262.4 points or 5.54 per cent, at 4998.1, while the All Ordinaries index finished up 252.9 points, or 5.32 per cent, higher at 5006.2.
The Australian dollar also rallied on the news on Wednesday, buying over 60 US cents for the first time in a week.
Global stock market sentiment improved further overnight and the surge looks set to continue on the local bourse.
On Wall Street, the Dow Jones Industrial Average rose 2.39 per cent to end at 21,200.55 points, while the S&P 500 gained 1.15 per cent. The Nasdaq Composite dropped 0.45 per cent, giving up its earlier gains.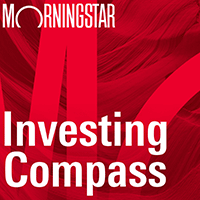 Listen to Morningstar Australia's Investing Compass podcast
Take a deep dive into investing concepts, with practical explanations to help you invest confidently.

NAB's morning call says it's difficult to ascribe any reasoning behind some market moves.
"Certainly, the global picture continues to look dire, with rising Covid19 infection and mortality rates in Europe and the US, and government measures to keep the economy ticking over whilst retaining the spread are feeling the pressure.
NAB noted that in Europe talk of Corona bonds are moving slowly and in the US the senate has yet to sign the stimulus bill.
The Aussie dollar was buying 59.59 US cents at 8am on Thursday, down from 60.33 US cents on Wednesday.
Asia
China stocks hit a one-week high on Wednesday on hopes that the US congress would pump trillions of dollars to support the world's largest economy during the coronavirus pandemic.
Also helping sentiment, Mainland China reported a drop in new confirmed coronavirus cases on Wednesday as imported infections fell and no locally transmitted infections were reported.
At the midday break, the Shanghai Composite index was up 1.6 per cent at 2,765.12 points, having reached its highest level since March 18 in morning trade. The blue-chip CSI300 index was higher by 2 per cent and also hit its one-week high.
CSI300's financial sector sub-index climbed 1.5 per cent, the consumer staples sector gained 1.9 per cent, the real estate index added 1.8 per cent and the healthcare sub-index rallied 3.4 per cent.
Hong Kong stocks rose for a second session on Wednesday, hitting their highest in more than a week, as Washington moved closer to delivering trillions of dollars of stimulus to cushion the economic blow from the coronavirus outbreak.
The Hang Seng index closed up 3.8 per cent at 23,527.19, having hit its highest level since March 16 during the session. The Hang Seng China Enterprises index also rose 3.8 per cent.
MSCI's Asia ex-Japan stock index was firmer by 2.9 per cent and Japan's Nikkei index jumped 5.5 per cent.
Europe
European stocks ended another tumultuous session higher on Wednesday as investors bet on further stimulus measures to dull the economic impact from the coronavirus outbreak, which showed no signs of slowing.
The pan-European STOXX 600 index closed up 3.1 per cent after earlier trading both in negative territory and as much as almost 5 per cent higher.
The index is still about 28 per cent down from its record high in February, despite gains in the last two sessions.
The energy and travel & leisure sectors, which have been worst hit by the recent rout, led gains for the day as cheap valuations attracted buyers.
Coronavirus lockdowns look set to batter earnings in Europe
However, the euro zone's volatility indicator also ticked up on the day. With coronavirus death tolls in Italy and Spain now the highest in the world, and with several major European economies in lockdown, the situation seemed unlikely to improve any time soon.
Still, sentiment was helped by the anticipation of a whopping $2 trillion US fiscal stimulus package.
Regional governments are also expected to ramp up measures to dull the economic shock, with German lawmakers voting in favor of suspending the constitutionally enshrined debt brake for the first time ever to finance an unprecedented aid package.
A report also suggested that Germany, Europe's largest economy, was open to using the European Stability Mechanism to prop up economies hit by the coronavirus.
German stocks rose about 1.8 per cent, while stocks in Italy, the country worst hit by the virus, rose about 1.7 per cent.
German online fashion retailer Zalando closed about 7.5 per cent higher despite warning that shutdowns due to the virus were hurting demand for its products.
Banking services provider Virgin Money UK topped the STOXX 600, adding about 26 per cent in its second session of recovery after touching a record low earlier in the week.
Air France-KLM, British Airways-owner IAG, Ryanair and EasyJet gained between 4 per cent and 12 per cent.
European airlines, one of the worst hit sectors from travel restrictions and evaporating passenger numbers, have appealed to governments for bailout packages to prevent an industry collapse.
Meanwhile, Refinitiv data showed that profit expectations for European companies have deteriorated substantially, with markets now seeing a 14.9 per cent decline in earnings from STOXX 600-listed companies over the second quarter.
North America
The S&P 500 rallied for a second straight session on Wednesday as the US Senate appeared near a vote on a $2 trillion package to support businesses and households devastated by the coronavirus pandemic.
Wall Street trimmed hefty gains late in the session after reports raised doubts about how quickly the bill might pass, but the S&P 500 and Dow Jones Industrial Average still ended up more than 1 and 2 per cent, respectively.
Boeing surged 24 per cent, bringing its gain over the past three sessions to almost 70 per cent, as investors bet on government support for the aerospace industry as well as airlines. American Airlines Group, United Airlines Holding and Delta Air Lines each jumped more than 10 per cent.
Boeing, long a symbol of US manufacturing strength, remains down by more than 50 per cent since mid-February.
Wednesday marked the first time since 12 February that S&P 500 climbed two days in a row. Even after its late-day retreat from its highs, the Dow's 14 per cent gain over two sessions was its strongest two-day percent performance since 1987.
Top aides to Republican President Donald Trump and senior Senate Republicans and Democrats said they had agreed on the unprecedented stimulus bill, which includes a $500 billion fund to help hard-hit industries and a comparable amount for direct payments of up to $3,000 apiece to millions of US families.
However, Senator Bernie Sanders, an independent who is running for the Democratic presidential nomination, said he was prepared to put a hold on the bill unless a group of Republican senators drop their objections to language on jobless benefits in the legislation.
Top House Republican Kevin McCarthy said he wanted House members to have at least 24 hours after the Senate vote to review the bill.
With fears of a global recession and corporate defaults running high, and expectations of a continued surge in cases of the illness caused by the new coronavirus in the US, many investors remained reluctant to call an end to Wall Street's recent, staggering selloff.
Data due on Thursday is likely to show US weekly jobless claims surging to 1 million as companies announce layoffs and as state-wide lockdowns force businesses to shutter stores.
Apple fell late in the session, closing down 0.55 per cent after Nikkei reported the company could delay the launch of an iPhone with 5G wireless technology.
The Dow Jones Industrial Average rose 2.39 per cent to end at 21,200.55 points, while the S&P 500 gained 1.15 per cent to 2,475.56. The Nasdaq Composite dropped 0.45 per cent to 7384.30, giving up its earlier gains.
The S&P 500 remains down about 27 per cent from its February record high, a loss of more than $7 trillion in stock market value.
Royal Caribbean Cruises and Norwegian Cruise Line Holdings each rallied about 23 per cent. Both companies have been among the hardest hit from the pandemic.