News
Global Market Report - 27 May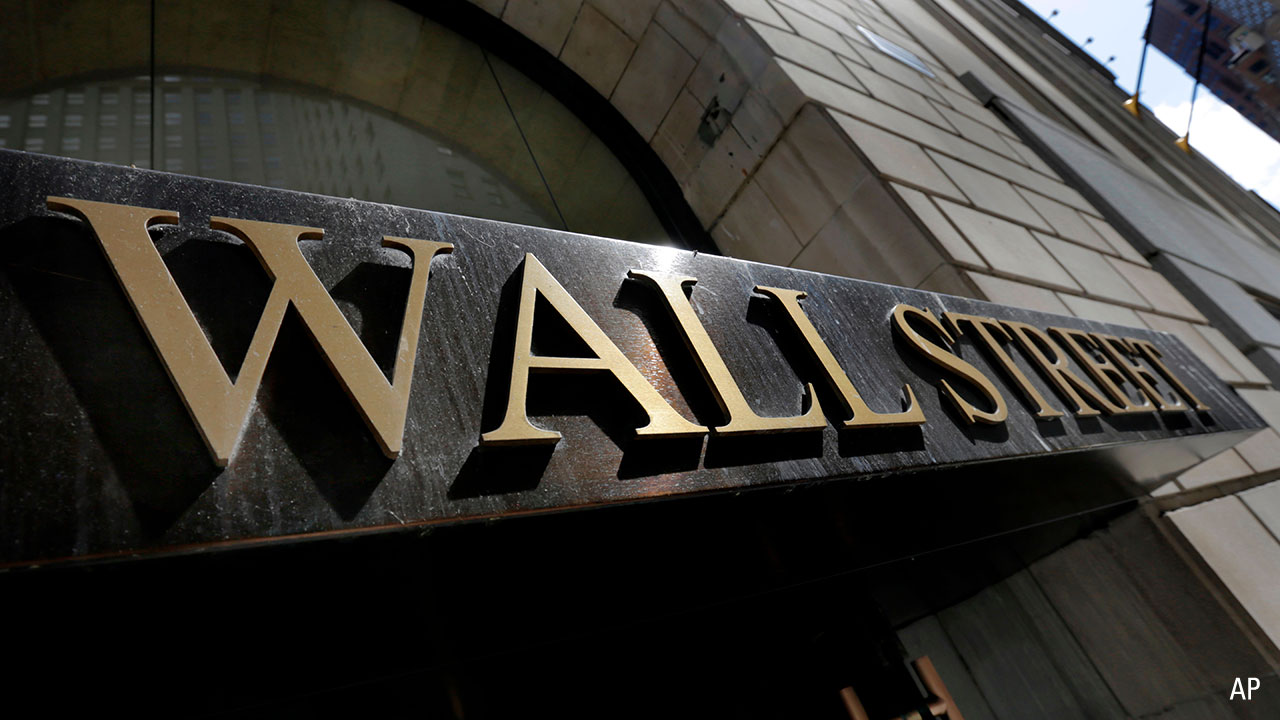 Australia
ASX to edge up as the US Federal Reserve jaws down inflation fears and tech stages a modest recovery; CBA crosses the $100 mark.
The Australian SPI 200 futures contract was up 3 points or 0.04 per cent to $7,090 near 7.35 am Sydney time on Thursday, suggesting a positive start to trading.
US stocks closed Wednesday with modest gains as recent comments from Federal Reserve officials helped tamp down concerns about runaway inflation and kept bond yields in check.
The Dow Jones Industrial Average rose 10.59 points, or 0.03 per cent, to 34,323.05, the S&P 500 gained 7.86 points, or 0.19 per cent, to 4,195.99 and the Nasdaq Composite added 80.82 points, or 0.59 per cent, to 13,738.00.
The Australian dollar was buying 77.44 US cents at 8.06 AEST, down from 77.74 at Wednesday's close.
Locally, talk of rate rises from New Zealand's central bank and falling iron ore prices have prompted investors to send Australia's share market lower on Wednesday.
The Reserve Bank of New Zealand kept rates on hold but flagged it expects cash rates to rise from mid-next year.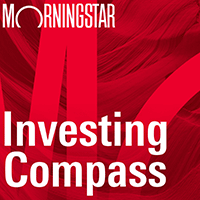 Listen to Morningstar Australia's Investing Compass podcast
Take a deep dive into investing concepts, with practical explanations to help you invest confidently.

The forecast comes amid talk of inflation as economies rapidly recover from the coronavirus pandemic.
Investors tipped Australia's central bank to adopt a similar tone on rate rises and bought the Aussie dollar in addition to the New Zealand one.
The Aussie dollar climbed to the higher ranges of 77 US cents.
Burman Invest chief investment officer Julia Lee said the New Zealand decision seemed to strengthen the Aussie dollar but weaken the share market.
"For equity markets, rising interest rates are a cost," she said.
Shares were higher before the rates commentary from across the Tasman but closed lower.
The benchmark S&P/ASX200 index closed down by 22.7 points, or 0.32 per cent, to 7092.5.
The All Ordinaries closed lower by 17.5 points, or 0.24 per cent, to 7331.6.
Meanwhile iron ore prices fell during Aussie trade and contributed to materials shares falling.
The shares were the worst performer and closed lower by 1.15 per cent.
Miners BHP, Fortescue and Rio Tinto all lost more than two per cent.
Information technology shares were the top performer and gained 1.11 per cent.
Cargo software vendor WiseTech Global climbed 3.06 per cent to $27.94.
The moderate moves on the ASX indices come after US stocks closed slightly lower.
Federal Reserve officials continued to downplay rising price pressures.
Fed vice chair Richard Clarida said the central bank can take steps to cool a jump in inflation, if it occurs, without derailing the economic rebound.
On the ASX, Commonwealth Bank shares traded for $100 for the first time since the bank joined the market in 1991.
They rose as high as $100.30 as investors tip banks to benefit from Australia's economic recovery.
Shares closed lower by 0.05 per cent to $99.58.
Financial shares were better by 0.02 per cent.
Travel shares slipped after Melbourne's coronavirus outbreak increased to 15 infections.
Acting Victorian Premier James Merlino said he could not rule out tougher restrictions.
Corporate Travel Management had one of the biggest losses for getaway providers and slumped 1.55 per cent to $20.36.
Flight Centre dropped 1.33 per cent to $14.89. Qantas lost 0.85 per cent to $4.67.
Testing and inspection provider ALS surged by 12.84 per cent to $12.30 after hiking its final dividend and posting stable full-year earnings.
ALS second-half sales improved in its key markets of life sciences, commodities and industrials as the coronavirus threat eased.
Shareholders will receive a final dividend of 14.6 cents per share (70 per cent franked). This is better than the previous final payout of 6.1 cents per share.
Underlying net profit after tax for the 12 months to March 31 dropped 1.5 per cent.
Fletcher Building said it would begin an on-market share buyback of up to $NZ300 million.
The building products and distribution provider also narrowed its full-year earnings forecast to the upper part of its previously issued range.
Spot Gold was down 0.3 per cent at $US1893.55 an ounce; Brent crude was up 0.3 per cent to $US68.87 a barrel. Iron ore n/a because of a religious holiday.
The yield on the Australian 10-year bond slightly closed down at 1.67 per cent.
Asia
At the close, China's Shanghai Composite index was up 0.34 per cent at 3,593.36.
The Hang Seng index, used to record and monitor daily changes of the largest companies of the Hong Kong stock market, was up 0.88 per cent, to 29,166.01.
Japan's Nikkei 225 Index closed up 0.31 per cent at 28,642.19.
Europe
The pan-European STOXX 600 index, which tracks the return of the largest listed companies across 17 European countries, was almost flat at 445.22.
The German DAX fell 0.09 per cent to 15,450.72.
North America
US stocks closed Wednesday with modest gains as recent comments from Federal Reserve officials helped tamp down concerns about runaway inflation and kept bond yields in check.
The Dow Jones Industrial Average rose 10.59 points, or 0.03 per cent, to 34,323.05, the S&P 500 gained 7.86 points, or 0.19 per cent, to 4,195.99 and the Nasdaq Composite added 80.82 points, or 0.59 per cent, to 13,738.00.
Stocks such as Tesla and Alphabet, which have struggled in recent weeks as bond yields advanced due to rising inflation worries, were among the top boosts to the benchmark S&P 500 index with the 10-year US Treasury note holding below the 1.6 per cent level.
On Wednesday, Fed vice chair for supervision Randal Quarles said he was prepared to open talks on reducing the central bank's emergency support measures, only to also stress the need to remain patient.
Multiple Fed officials have commented in recent days on inflation, maintaining the central bank views it as transitory and has the tools to clamp down if it begins to run too hot.
However, they have also edged closer to starting the debate about tapering, or reducing, its massive fiscal stimulus plan.
"It feels like everybody is giving a very slow but choreographed message that things are improving, we can at least start talking about talking about tightening," said Andrew Mies, chief investment officer at 6 Meridian in Wichita, Kansas.
"It could be that the wrong Fed governor says the wrong thing in the next couple of weeks and that kicks it off."
Higher yields pressure growth stocks, many of which are technology and tech-related, whose future cash flows are discounted at higher rates.
After fears of rising inflation sparked volatility in equity markets in recent weeks, all eyes will be on the closely watched monthly US personal consumption report - the Fed's favourite inflation gauge - due later in the week.
With the S&P 500 sitting less than 1.0 per cent away from its record high, strategists expect the benchmark index to end the year only about 2.5 per cent above its current level as concerns over increasing inflationary risks weigh, according to a Reuters poll.
Analysts have pointed to the 4,200 level on the S&P 500 as a strong resistance point after several failed attempts to hold above, which could spark more gains should the index manage to convincingly cross.
Trading volumes are likely to lessen heading into the extended Memorial Day holiday weekend, which could exacerbate price moves.
Amazon ticked 0.19 per cent higher after announcing it is buying MGM, the US movie studio home to the James Bond franchise, for $US8.45 billion ($A10.91 billion), giving it a huge library of films and TV shows and ramping up competition with streaming rivals led by Netflix and Disney+.
Drug retailers such as Walgreens, CVS Health and Rite Aid Corp all lost ground after a report Amazon is considering the launch of physical pharmacies in the United States.
Ford Motor Co jumped 8.51 per cent higher after it outlined plans to boost spending on its electrification efforts by more than a third.
Department store operator Nordstrom Inc dropped 5.78 per cent after reporting a bigger than expected quarterly loss, hurt by price markdowns.