News
Global Market Report - 29 March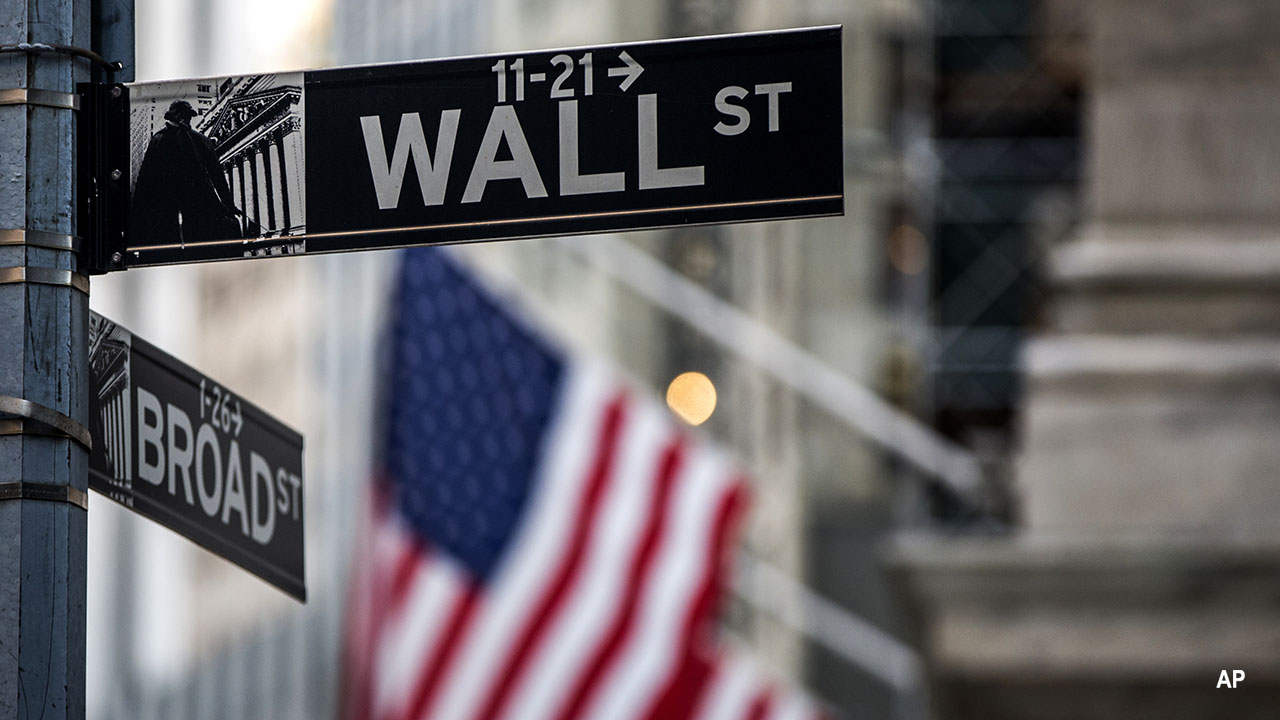 Australia
Australian shares are set to follow Wall St higher on Monday amid a sector-wide rally as investors bet on a strong recovery.
The Australian SPI 200 futures contract was up 49 points, or 0.7 per cent, at 6,848 points at 8.30am Sydney time on Monday, suggesting a positive start to trading.
The S&P 500 and Dow rose in a broad-based rally on Friday with technology, healthcare and financial stocks providing the biggest lift as investors bet on a recovery that is expected to deliver the fastest economic growth since 1984.
The Dow Jones Industrial Average rose 453.4 points, or 1.39 per cent, to 33,072.88. The S&P 500 gained 65.02 points, or 1.66 per cent, to 3,974.54 and the Nasdaq Composite added 161.05 points, or 1.24 per cent, to 13,138.73.
Locally, Josh Frydenberg has warned continuing wage subsidies will have "adverse consequences" and stop workers moving to more productive employment, as he hailed the JobKeeper scheme for "stemming the tide" of COVID-19 job losses, The Australian reports.
Miners helped Australian shares higher on Friday, as the market capped its best week since early February.
The S&P/ASX200 benchmark index closed up 33.6 points, or 0.49 per cent, to 6,824.2 on Friday.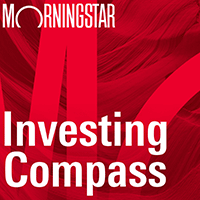 Listen to Morningstar Australia's Investing Compass podcast
Take a deep dive into investing concepts, with practical explanations to help you invest confidently.

The All Ordinaries closed higher by 40.5 points, or 0.58 per cent, to 7,063.1.
The materials sector, which includes miners, rose 1.24 per cent.
There were gains of more than one per cent for telecommunications
Gold was up 0.3 per cent at $US1732.52 an ounce; Brent oil was up 4.2 per cent to $US64.57 a barrel; Iron ore was up 0.9 per cent to $US161.30 a tonne.
Meanwhile, the Australian dollar was buying 76.33 US cents at 8.30am, up from 76.14 US cents at Friday's close.
Asia
China's benchmark Shanghai Composite Index gained 1.63 per cent on Friday, while the Shenzhen Component Index rose 2.6 per cent.
Shanghai's tech-heavy STAR 50 Index gained 3.03 per cent for the day, while Shenzhen's similar ChiNext Index rose 3.37 per cent.
In Hong Kong, the Hang Seng Index closed at 28,336.43, up 1.57 per cent.
Japanese shares closed higher on Friday, with SoftBank leading the gains on the Nikkei index, as investors scooped up beaten-down names after their sharp retreat this week.
The Nikkei share average ended 1.56 per cent higher at 29,176.70, while the broader Topix advanced 1.46 per cent to close at 1,984.16.
Europe
European stocks ended the week close to all-time highs, with miners prominent as investors shrugged off worries about a third wave of coronavirus infections and focused on prospects of a solid global economic recovery.
The pan-European STOXX 600 index rose 0.8 per cent on Friday, just enough to register its fourth straight weekly rise and seven points short of a record high.
Mining and oil & gas stocks gave the biggest boost to the index, while defensive sectors including healthcare and utilities were slightly down.
Led by chipmakers, notably ASML and ASM International, the STOXX 600 tech index rose 2.7 per cent, posting its biggest weekly gain since early November.
Trading earlier in the week was subdued by worries about new lockdowns and a slow pace of vaccination in the euro zone, but optimism about a stimulus-driven recovery in the United States brightened the outlook for global growth.
"Ultimately, you still have abundant fiscal and monetary support as the economies open up," said Ankit Gheedia, BNP Paribas' head of equity and derivative strategy for Europe.
Though the market has been driven mainly by third wave concerns and slower vaccinations in continental Europe over the past week, Gheedia sees supply picking up sharply over the next few weeks.
"It's the best time to be long equities.... with value as a longer-term trade."
With rising hopes of a strong economic recovery, the world's largest steelmaker, Arcelormittal , rose 7.4 per cent, while shares in Rio Tinto, Glencore and BHP Group were up between 3.7 per cent and 5 per cent.
UK-listed copper miner Kaz Minerals Plc rose 2.8 per cent after it received a final bid worth 4.02 billion pounds ($7.26 billion) from Chairman-led Nova Resources.
Morgan Stanley said global equities should slow down but Europe was poised to outperform relative to other markets, as it expects the region's relative economic momentum to improve over the next 3-6 months.
Shipping company A.P. Moller Maersk rose 5.5 per cent, rebounding after recent losses in the wake of a massive traffic jam caused by a giant container stuck in the Suez Canal, one of the world's busiest shipping channels.
Spain's Banco Santander added 2.9 per cent after saying it will offer to buy the 8.3 per cent stake in its Mexican unit it doesn't already own, strengthening its grip on its Latin American businesses.
Swiss engineering company ABB gained 1.9 per cent after it announced plans to buyback shares worth around US$4.3 billion.
North America
The S&P 500 and Dow rose in a broad-based rally on Friday with technology, healthcare and financial stocks providing the biggest lift as investors bet on a recovery that is expected to deliver the fastest economic growth since 1984.
The S&P 500 and the Dow ended a seesaw week higher as investors rebalancing their portfolios at the quarter's end continued to buy stocks that stand to benefit from a growing economy while they added some beaten-down technology shares.
The Nasdaq also ended higher as less popular tech shares advanced, but the composite index posted its second weekly decline in a row.
Wall Street surged in the last half hour of trading, lifting all three indexes more than 1 per cent. The S&P 500 and Dow eked out record closing highs.
The Russell 1000 value index, which includes energy, banks and industrial stocks, has gained more than 10 per cent this year, outperforming its counterpart the Russell 1000 growth index, which is just above break-even for the year.
Some of the tech heavyweights slid, such as Tesla Inc and Google parent Alphabet Inc, but Microsoft Corp and Facebook Inc bucked the trend, helping lift the S&P 500 and Nasdaq higher.
"It is less a move out of technology than a move that evidences a broader appetite for equities to include both growth and value," said John Stoltzfus, chief investment strategist at Oppenheimer Asset Management in New York.
The Dow Jones Industrial Average rose 453.4 points, or 1.39 per cent, to 33,072.88. The S&P 500 gained 65.02 points, or 1.66 per cent, to 3,974.54 and the Nasdaq Composite added 161.05 points, or 1.24 per cent, to 13,138.73.
For the week, the S&P rose about 1.6 per cent and the Dow 1.4 per cent, while the Nasdaq slipped 0.6 per cent.
Volume on US exchanges was 12.23 billion shares, compared with the 13.67 billion average for the full session over the last 20 trading days.
L Brands jumped 3.7 per cent after the Victoria's Secret owner raised its current-quarter profit forecast for the second time this month as it benefits from consumers spending their stimulus checks and relaxation of covid-19 restrictions.
The Federal Reserve last week raised its GDP estimate for 2021 to 6.5 per cent from 4.2 per cent and many economists expect still faster growth, which has spurred fears the economy could run too hot and force the Fed to raise interest rates.
The dollar eased but remained near four-month peaks on continued optimism about the US economy.
"It has been hard to restrain our US growth forecast in recent months. We've been upgrading our estimates almost as fast as we lowered them a year ago," Carl Tannenbaum, chief economist at Northern Trust, told the Reuters Global Markets Forum.
Bank stocks gained 1.9 per cent as the Fed said it would lift income-based restrictions on bank dividends and share buybacks for "most firms" in June after its next round of stress tests.
The yield on benchmark 10-year US Treasury notes rose to 1.66 per cent, lower than a spike last week to 1.75 per cent that sparked a selloff on inflation fears and a potential Fed rate hike—something the Fed has pledged not to do.
The market is concerned that all of a sudden the Fed is forced to tighten against its repeated mantra that it will not, said Marvin Loh, a senior global macro strategist at State Street Global Markets.
"The real concern is that things overheat and the Fed might be forced to change its mind," he said.
Energy stocks jumped 2.6 per cent, tracking a boost in crude prices after a giant container ship blocking the Suez Canal spurred fears of a supply squeeze.
Ten of the 11 major S&P sectors rose, with only the communication services index in the red.
Nio Inc slumped 4.8 per cent as the Chinese electric vehicle maker said it would halt production for five working days at its Hefei plant due to a shortage in semiconductor chips.
Latest data showed US consumer spending fell by the most in 10 months in February as a cold snap gripped many parts of the country and the boost from a second round of stimulus checks faded, though the decline is likely temporary.
With Reuters