News
Global Market Report - 3 December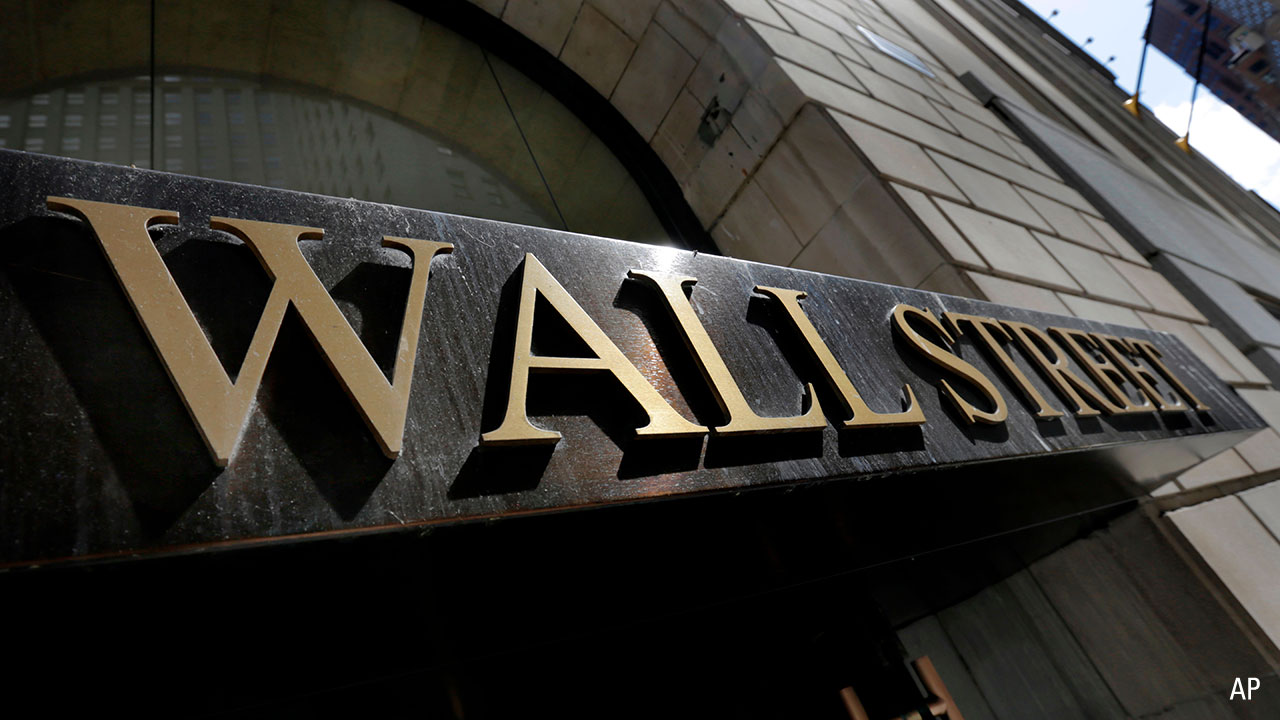 Australia
Australian shares are set to rise despite a mixed night on Wall Street amid optimism on the vaccine front and a boost in the iron ore price.
The Australian SPI 200 futures contract was up 18 points, or 0.3 per cent, to 6,612 points at 8.30am Sydney time on Thursday, suggesting a positive start to trading.
Wall Street stocks were mixed on Wednesday, with the Nasdaq dipping and S&P 500 index climbing as investors weighed upbeat vaccine developments and a potential coronavirus fiscal package with a bleak private jobs report.
The Dow Jones Industrial Average was up 0.11 per cent at 29,855.65 points, while the S&P 500 gained 0.14 per cent at 3,667.48. The Nasdaq Composite dropped 0.14 per cent to 12,337.73.
Locally, the Reserve Bank has rejected suggestions it should be keeping the heat out of the housing market as it pours billions of dollars into quantitative efforts to keep the cash rate low and turn around the nation's economic retreat, The Australian reports.
And the latest Roy Morgan employment series data shows that 1.68 million (down 130,000) Australians were unemployed in November (down 0.9 to 11.9 per cent of the workforce).
The S&P/ASX200 benchmark index closed up 18 points, or 0.03 per cent, to 6,612 on Wednesday.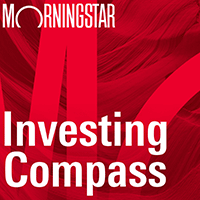 Listen to Morningstar Australia's Investing Compass podcast
Take a deep dive into investing concepts, with practical explanations to help you invest confidently.

The index fell to a session low of 6,561.5 following news that Australia's economy grew by 3.3 per cent in the September quarter and emerged from its first recession in almost 30 years.
Investors later pushed the index close to the levels it started the session. The All Ordinaries closed down 0.9 points, or 0.01 per cent, to 6,811.3.
Gold was up 0.7 per cent at $US1,828.05 an ounce; Brent oil was up 2.1 per cent to $US48.39 a barrel; Iron ore was up 3.1 per cent to $US136.29 a tonne.
Meanwhile, the Australian dollar was buying 73.96 US cents at 8.30am, up from 73.67 US cents at Wednesday's close.
Asia
China stocks erased earlier gains to end nearly flat on Wednesday, with gains in property stocks offset by losses in healthcare, as investors took a breather following a recent rally on upbeat data pointing to a continued economic recovery.
At the close, the Shanghai Composite index was down 0.07 per cent at 3,449.38.
The index hit its highest since February 2018 earlier in the session, as investors cheered better-than-expected manufacturing data and hopes of continued economic recovery.
China's blue-chip CSI300 index ended flat, while the start-up board ChiNext Composite index was 0.57 per cent lower. Shanghai's tech-focused STAR50 index closed up 0.3 per cent.
Hong Kong shares settled lower on Wednesday, as technology and healthcare stocks dropped tracking mainland markets with investors taking a pause after a rally fuelled by upbeat factory data.
At the close of trade, the Hang Seng index was down 35.10 points, or 0.13 per cent, at 26,532.58. The Hang Seng China Enterprises index fell 0.81 per cent to 10,573.79.
Around the region, MSCI's Asia ex-Japan stock index was firmer by 1.21 per cent, while Japan's Nikkei index closed up 0.05 per cent.
Europe
European shares slipped on Wednesday as investors took stock following a near 14 per cent rally last month, while shares in BioNTech surged after the UK became the first country to approve its covid-19 vaccine developed with Pfizer.
London's blue-chip index outperformed regional peers, up 0.1 per cent after Britain said the vaccine will be rolled out from next week, and as the pound slid on Brexit trade deal uncertainty.
"As vaccines get approved and rolled out, the outlook for the economy should improve," said Simona Gambarini, markets economist at Capital Economics.
The FTSE 100 has been inching towards pre-pandemic levels, having recovered 60 per cent from March lows.
BioNtech's Frankfurt-listed shares jumped 7.5 per cent, compared with a 0.5 per cent fall for Germany's benchmark DAX index. Data showing a higher-than-expected rebound in retail sales in Europe's largest economy in October did little to cheer investors.
The pan-European STOXX 600 index was down 0.3 per cent, with auto stocks leading declines as carmaker Volkswagen slipped 2.1 per cent amid uncertainty about top management.
"(The moves) come against the backdrop of a few weeks of very sharp rallies in European markets on the vaccine, so it's not unusual that there will be days when the rally moderates slightly," Gambarini said.
"I certainly don't think this will be the beginning of a correction, as more positive news will probably be coming our way regarding the vaccines."
Stimulus developments were also on the radar after the New York Times reported that US President elect Joe Biden said his priority was getting a generous coronavirus aid package through Congress even before he takes office in January.
Biden added he will not act immediately to remove the Phase 1 trade agreement with China reached by President Donald Trump, according to the report. A tariff war between the world's two biggest economies had roiled markets and slowed global economic growth.
Investors also kept an eye on moves by Britain and the European Union as Brexit trade talks were still stuck.
"A deal still hangs in the balance" the EU's Brexit negotiator said on Wednesday. The bloc had said it would launch contingency measures on Wednesday or Thursday, if unable to reach an agreement by then.
North America
Wall Street stocks were mixed on Wednesday, with the Nasdaq dipping and S&P 500 index climbing as investors weighed upbeat vaccine developments and a potential coronavirus fiscal package with a bleak private jobs report.
Republicans and Democrats in Congress remained unable to reach agreement on fresh relief for a pandemic-hit US economy, although some investors said bad economic news could spur policy makers to push harder for a deal.
US House Majority Leader Steny Hoyer also expressed hope that a deal could be reached "in the next few days."
Signs of progress in the race to distribute a vaccine have driven US stocks higher in recent days. In the latest upbeat development, Pfizer Inc and BioNTech's covid-19 vaccine got the green light for use in Britain, the first Western country to approve a shot for covid-19. Pfizer rose 3 per cent and BioNTech jumped 5 per cent.
Underscoring the argument for fiscal stimulus, data showed private payrolls increased less than expected in November, likely as soaring new infections and business restrictions hampered the labor market's recovery.
As well, the Federal Reserve's Beige Book report showed "little or no growth" in four of the central bank's 12 US districts and only modest growth elsewhere in recent weeks.
Any potential sign of a worsening labor market in Friday's broader jobs report could put more pressure on Congress to agree on a stimulus package, said Ross Mayfield, an investment strategy analyst at Baird.
"They are watching this stuff as much as investors are," Mayfield said. "It could be one of those reports where bad news is good news if it spurs the right stakeholders to come to the table."
Positive updates on a coronavirus vaccine have helped investors raise bets on a swift economic rebound next year, powering the S&P 500 and Nasdaq to record highs on Tuesday.
A rotation into value stocks continued, with the S&P 500 financial index and energy index stocks gaining, while consumer staples dropped over 1 per cent.
The Dow Jones Industrial Average was up 0.11 per cent at 29,855.65 points, while the S&P 500 gained 0.14 per cent at 3,667.48. The Nasdaq Composite dropped 0.14 per cent to 12,337.73.
Getting a generous stimulus package through Congress is a top priority, President-elect Joe Biden said in an interview with the New York Times. He also said he would not immediately cancel the Phase 1 trade deal that Trump struck with China.
The biggest drag on the blue-chip Dow was a near 9 per cent drop in Salesforce.com Inc after it agreed to buy workplace messaging app Slack Technologies Inc in a $28 billion deal as it bets on an extended run for remote working. Slack fell about 2 per cent.
Cloud data service provider NetApp's shares jumped over 10 per cent after it forecast third-quarter profit above expectations.