News
Global Market Report - 30 June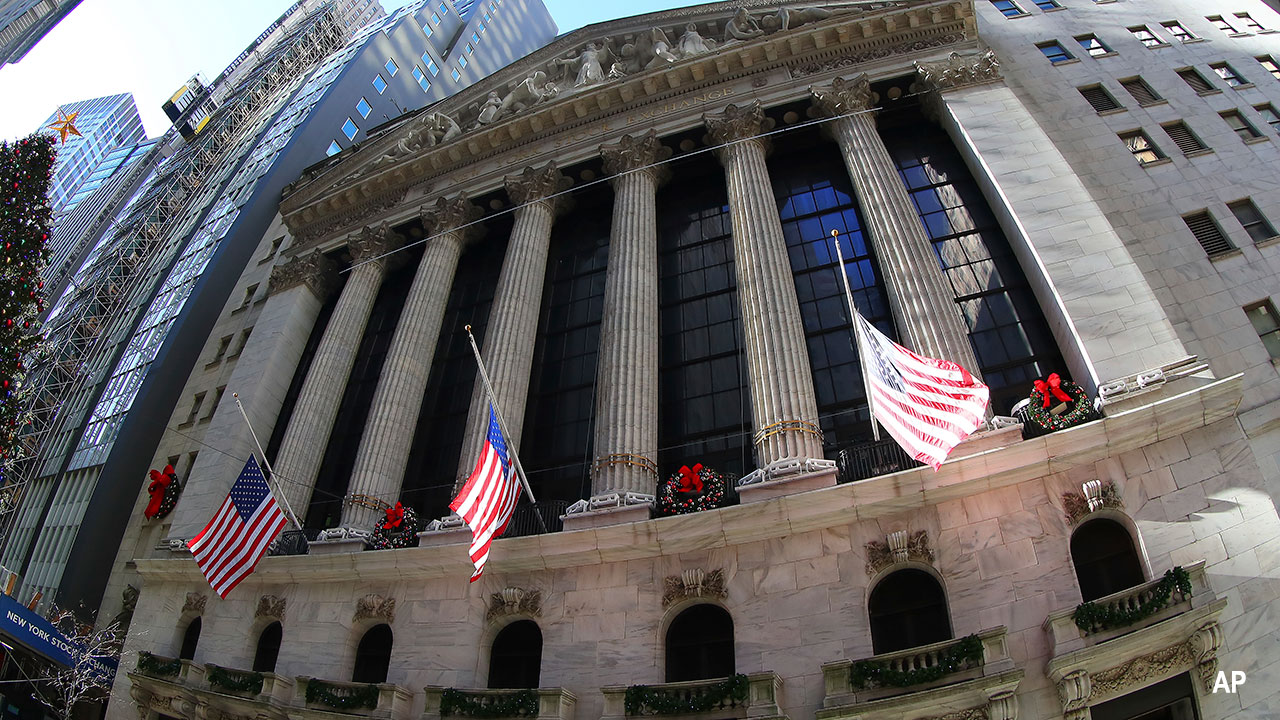 Australia
ASX to rebound as the Nasdaq continues its rise and US banks announce big dividend payouts.
The Australian SPI 200 futures contract was up 33 points or 0.46 per cent to 7,253 near 7.00 am Sydney time on Wednesday, suggesting a positive start to trading.
The Nasdaq has closed at a record high, lifted by Apple Inc and other technology stocks after an upbeat consumer confidence report.
The Dow Jones Industrial Average rose 20.24 points, or 0.06 per cent, to 34,303.51, the S&P 500 gained 2.05 points, or 0.05 per cent, to 4,292.66 and the Nasdaq Composite added 28.67 points, or 0.2 per cent, to 14,529.17.
The Australian dollar was buying 75.13 US cents near 7.30am AEST, down from 75.47 at Tuesday's close.
Locally, a late rally on a day blighted by coronavirus lockdowns helped the ASX be one of the better performers among Asian markets.
The market fell as low as 0.9 per cent on Tuesday following a newly declared three-day lockdown for parts of Queensland, and a four-day one for Perth, as the Delta variant spreads.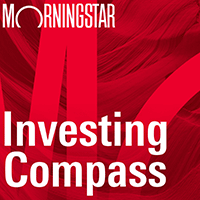 Listen to Morningstar Australia's Investing Compass podcast
Take a deep dive into investing concepts, with practical explanations to help you invest confidently.

People there join residents of Sydney and surrounds (two weeks) and Darwin (four days) in staying at home.
Yet a spate of buying in the latter part of the day helped investors recoup almost all their losses.
ThinkMarkets analyst Carl Capolingua was pleased.
"We're doing pretty well. Compared to what happened in Asia, we're way ahead," he said.
Markets in Japan, Shanghai and Hong Kong were close to one per cent lower at the time of writing.
Many Asian countries are also battling more infectious strains of the virus and tightening rules.
Meanwhile the benchmark S&P/ASX200 index closed lower by 6.1 points, or 0.08 per cent, to 7301.2 on Tuesday.
The All Ordinaries closed down by seven points, or 0.09 per cent, to 7565.5.
Traders had a mostly positive lead from the US. Tech stocks helped the Nasdaq and S&P 500 to all-time highs.
Technology shares proved best on the ASX and were higher by 0.65 per cent.
Despite the COVID-19 worries, the ASX200 remains only a little short of its record close of 7386.1, set on June 16.
Mr Capolingua said the comeback in the latter part of the trading day was driven by financial stocks. These closed 0.18 per cent higher.
He said the rally showed there had been investors waiting to pounce on the COVID lows.
"It speaks to the demand that is there waiting to buy the dip," he said.
"If others are waiting to buy the dip and it doesn't come, where does it put them.
"So within that context, we've had a very positive day."
Higher commodity prices, and banks regaining money set aside for earlier pandemic losses, were all playing in the market's favour, Mr Capolingua said.
Yet the coronavirus remains unpredictable.
"COVID continues to be the key factor determining where we'll be down the track," Mr Capolingua said.
On the ASX, Genworth Mortgage Insurance fell 15.75 per cent to $2.14 after revealing it could have a tough time renewing contracts with the Commonwealth Bank.
The bank will call for lenders mortgage insurance services from the wider market once its exclusive contract with Genworth expires.
The latter has provided the services to the bank for more than 50 years.
The bank proved best of the big four and closed higher by 0.61 per cent to $100.48.
Outdoor goods retailer Kathmandu says sales and earnings have been hit by recent coronavirus lockdowns in Australia, particularly in NSW and Victoria.
Some 40 stores are closed in NSW due to a two-week lockdown that won't end until July 9.
Another 26 are closed in Western Australia, which on Tuesday began a four-day lockdown.
Shares were down by 4.05 per cent to $1.42.
KFC and Taco Bell operator Collins Foods posted a gain in full-year earnings of 1.5 per cent.
KFC Australia was a standout performer and helped a net profit after tax of $32.9 million.
Shareholders will receive a fully franked final dividend of 12.5 cents per share. This is better than the previous fully franked final payout of 10.5 cents per share.
The company's shares on the ASX were down 5.67 per cent to $11.98.
In mining, BHP and Rio Tinto fell by more than half a per cent. Fortescue gained 0.39 per cent to $23.14.
Spot Gold was down 1 per cent at $US1760.74 an ounce; Brent crude was up 0.4 per cent at $US75.97 a barrel, Iron ore was down 2.9 per cent at $US 212.33 a tonne.
The yield on the Australian 10-year bond closed at 1.54 per cent.
Asia
At the close, China's Shanghai Composite index was down 0.92 per cent at 3,573.18.
The Hang Seng index, used to record and monitor daily changes of the largest companies of the Hong Kong stock market, was down 0.94 per cent, to 28,994.10.
Japan's Nikkei 225 Index was down 0.81 per cent at 28,812.61.
Europe
The pan-European STOXX 600 index, which tracks the return of the largest listed companies across 17 European countries, was up 0.31 per cent at 456.37.
The German DAX rose 0.88 per cent to 15,690.59.
North America
The Nasdaq has closed at a record high, lifted by Apple Inc and other technology stocks after an upbeat consumer confidence report.
The Dow Jones Industrial Average rose 20.24 points, or 0.06 per cent, to 34,303.51, the S&P 500 gained 2.05 points, or 0.05 per cent, to 4,292.66 and the Nasdaq Composite added 28.67 points, or 0.2 per cent, to 14,529.17.
The S&P 500 hovered near unchanged for the latter part of the day, helped by Morgan Stanley.
"I think the market is in a digestion period," said Tom Martin, senior portfolio manager at Globalt.
"We're waiting for that next piece of information that's going to give us an idea of how sustainable the recovery is going."
Market participants are closely watching the non-farm payroll report due on Friday, which could sway the US Federal Reserve's policy stance which hinges on an equitable recovery of the labour market.
An upbeat consumer confidence report on Tuesday set a positive tone for jobs data.
US consumer confidence increased in June to its highest level since the COVID-19 pandemic started more than a year ago, bolstering expectations for strong economic growth in the second quarter.
"If there's a strong non-farm payrolls number this month and we start making progress on the unemployment rate, that changes the whole Fed narrative," said Mike Zigmont, head of trading and research at Harvest Volatility Management in New York.
Most of the 11 major S&P sector indexes fell.
Technology and consumer discretionary stocks were among the top gainers.
Morgan Stanley jumped after it doubled its dividend to 70 US cents per share in the third quarter.
JPMorgan Chase & Co, Bank of America Corp and Goldman Sachs Group also raised their payouts.
All three major Wall Street indexes are set for their fifth straight quarter of gains, boosted by ultra-loose monetary policy, a rebounding US economy and robust corporate earnings.
With the S&P 500 climbing nearly 14 per cent in the first half of the year, focus will shift to the second-quarter earnings season, beginning in July, which could decide the path for the next leg of the equity markets.
Moderna Inc jumped to a record high after the drug maker's COVID-19 vaccine showed promise against the Delta variant first identified in India in a lab study, with a modest decrease in response compared with the original strain.
Textron Inc rose after Morgan Stanley upgraded the business jet maker's stock to "overweight" from "equal weight" on hopes of a stronger recovery.