News
Global Market Report - 31 December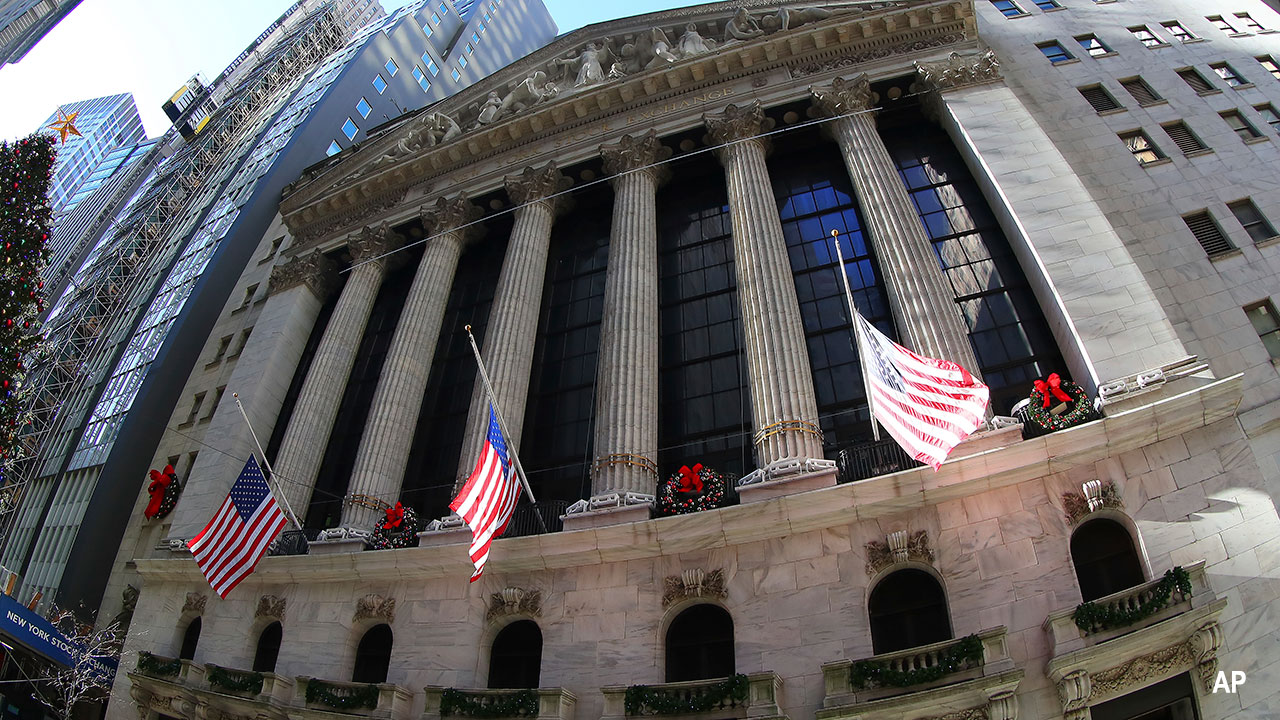 Australia
Australian shares are poised to start today's shortened trading session lower, taking direction from a late sell-off on Wall Street.
US stocks finished slightly lower Thursday, even after fresh economic data indicated that a recent uptick in Covid-19 infections related to the Omicron variant hasn't led to a surge in layoffs, a positive sign for the economy.
Australian SPI 200 futures were down 7 points or 0.1% to 7428 near 8am Sydney-time, suggesting a negative start to trading.
The S&P 500 ticked down 0.3% a day after the broad-market index climbed to a record. The Nasdaq Composite slid 0.2% and the Dow Jones Industrial Average lost 0.3%.
Locally, the S&P/ASX 200 edged 0.1% higher to 7513.4 on Thursday, the benchmark index's strongest closing level since Sept. 7. The materials and financial sectors helped drive gains, finishing 0.3% and 0.2% higher, respectively.
Major mining companies were strong performers, with BHP up 0.9% and Rio Tinto rising 0.8%. The utilities sector was the weakest performer, ending the day down 0.9%. APA Group fell 1.7% while Ausnet Services lost 0.4%.
Australia's benchmark index appears to be mirroring US stocks, which are in the midst of a so-called Santa Claus rally.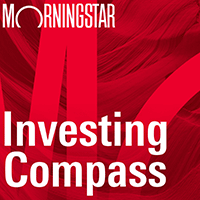 Listen to Morningstar Australia's Investing Compass podcast
Take a deep dive into investing concepts, with practical explanations to help you invest confidently.

Overseas, the Stoxx Europe 600 edged 0.1% higher. Indexes in Asia closed with mixed performances. China's Shanghai Composite added 0.6%, and Hong Kong's Hang Seng ticked up 0.1%. South Korea's Kospi fell 0.5%, and Japan's Nikkei 225 declined 0.4%.
In bond markets, the yield on the benchmark 10-year Treasury note ticked down to 1.514%, the largest one-day decline in a week. Yields and prices move inversely. The Federal Reserve has signaled rates will rise in 2022, which may hurt some highflying tech stocks.
Brent crude, the global oil benchmark, gained 9 cents per barrel, or 0.1%, to $79.32, the highest settle value in about five weeks.
Asia
Chinese stocks ended the session higher, recovering from Wednesday's downturn to continue its range-bound trading pattern. The benchmark Shanghai Composite Index rose 0.6% to 3619.19, while the Shenzhen Composite Index added 0.9% to end at 2517.16. The emerging industry benchmark ChiNext Price Index gained the most, rising 1.2% to 3322.79. Cinema operators and film producers led the rise, as the sector continues to strengthen ahead of the New Year and Spring Festival holidays, usually a peak season for movie-goers. Zhejiang Huace Film & TV jumped 7.8% and Huayi Brothers Media added 4.8%.
Hong Kong's Hang Seng Index could rebound next year amid expectations that China's internet antitrust policies may ease, CMC Markets says. Tech companies' earlier long-term investments, which had weighed on profits this year, could also soon begin paying off, it says. CMC Markets points out that Tencent's earlier research-and-development investments and the focus on its overseas business mean the company is in a transition phase and appears set for long-term growth. Alibaba's investments into its cloud-intelligence business and Xiaomi's internet-services investments could be growth drivers as well. These should help push the HSI higher in 2022, it says.
Japanese stocks ended lower, dragged by falls in railway and airline stocks on the final trading day of the year as economic uncertainty continues due to the Omicron variant and government responses to the pandemic. West Japan Railway dropped 1.4% and ANA Holdings lost 1.4%. The Nikkei Stock Average fell 0.4% to 28791.71, and has risen 4.9% for the year. Investors remain focused on any updates on the Omicron variant. USD/JPY is at 115.11 compared with 114.96 as of Wednesday 5 p.m. Eastern Time. The 10-year Japanese government bond yield rises 1.5 basis points to 0.070%.
Europe
European stocks gained following upbeat US economic data. European stocks mostly hold onto earlier gains, with traders staying positive as US markets including the tech-heavy Nasdaq head higher. The Stoxx Europe 600, DAX and CAC 40 are up about 0.2% and markets in Spain, the Netherlands and Belgium rise, though the FTSE 100 drops 0.2%. The Dow, Nasdaq and S&P 500 all progress following upbeat economic data.
"Today brought a rare data point worth considering, with US unemployment claims dropping back below the 200,000 threshold for just the third time in 22 months," IG analyst Joshua Mahony says. "Meanwhile, an impressive rise in the Chicago PMI survey helped allay fears after a sharp decline in November."
The Turkish lira fell 3.5% against the dollar. The currency has resumed its decline in recent days despite the Turkish government's experimental plan to stabilize it. Investors and economists expect the lira to depreciate further due to high inflation and recently lowered interest rates.
North America
US stocks finished slightly lower Thursday, even after fresh economic data indicated that a recent uptick in Covid-19 infections related to the Omicron variant hasn't led to a surge in layoffs, a positive sign for the economy.
The S&P 500 ticked down 0.3% a day after the broad-market index climbed to a record. The Nasdaq Composite slid 0.2% and the Dow Jones Industrial Average lost 0.3%.
Economic data Thursday showed that first-time applications for unemployment benefits, a proxy for layoffs, stayed near decade lows in the week ended Dec. 25. That reflects a tight labor market in which employers are holding on to their workers despite concerns around the Omicron variant of the coronavirus.
Despite Covid-19 cases hitting a record in the US, some investors expect that high vaccination rates and signs of milder symptoms caused by the Omicron variant mean the economy will avoid a repeat of the disruption seen at the start of the pandemic. Many decision makers are more focused on hospitalisations than cases and are seeking to avoid stricter measures.
"The biggest takeaway from this week is that markets are really kind of shrugging off concerns about the implications of Omicron and what that means going forward," said Whitney Sweeney, an investment strategist at Schroders.
Stocks have often risen during the last five trading days of the year and the first two trading days of the new year -- a phenomenon known as the "Santa Claus rally." Since 1950, the S&P 500 has ended higher about 77% of the time during the period, according to Dow Jones Market Data, with an average gain of 1.3%.
Lower-than-average trading volumes, with many investors off for the holiday season, could cause choppy trading or outsize moves in markets. Some are also adjusting portfolios to end the year.
Starting off with the meme-stock and cryptocurrency craze, 2021 has been a wild ride for many investors and traders. The market has steadily climbed to multiple records, indicating investors' renewed confidence in risky assets in the face of rising inflation and record low yields on government bonds.
"The last three years have been a trendline up, except for March 2020, but I don't expect that to continue," said Nancy Tengler, chief executive of Laffer Tengler Investments. "We're going to see more volatility because the market is going to be more dependent on earnings growth."
Next year, investors will be closely monitoring strain on the supply chain for any signs of easing, which could potentially impact consumer spending. Like 2021, analysts expect 2022 to continue to building momentum, though some caution that more normalized returns may lie ahead.
"Investors are looking for returns, and they are willing to take on more risks than they have perhaps in the past," Mrs. Sweeney said. "We continue to think there's opportunities in equities, but they're just going to be more muted than what we've seen this year."
Tech stocks advanced with shares of Twitter rising 4%. Meta Platforms, formerly known as Facebook, rose 0.4%. Netflix added 0.3%.
Shares of Biogen fell 7.1% after Samsung Biologics called a media report that it was about to buy the company "not true." US-listed shares of Didi Global rose 5.9% after the ride-hailing firm said its third-quarter revenue dropped.