News
Global Market Report - 6 April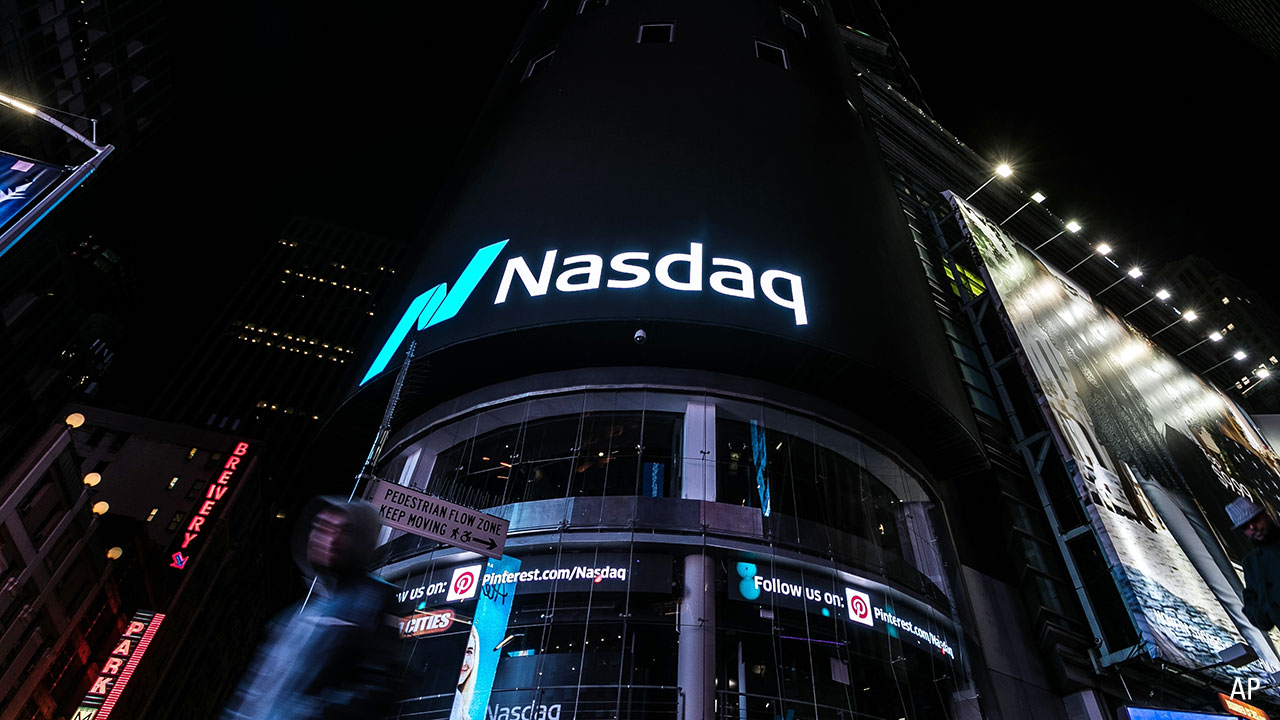 Australia
Australian shares are set to rise following strong gains on Wall Street last week as tech stocks soared against a backdrop of recovery optimism.
The Australian SPI 200 futures contract was up 23 points, or 0.3 per cent, at 6826 points at 8.30am Sydney time on Tuesday, suggesting a positive start to trading.
The S&P 500 surged on Thursday to its first-ever close above the 4,000 mark, lifted by gains in Microsoft, Amazon and Alphabet, as well as optimism about a recovering US economy.
The Dow Jones Industrial Average rose 0.52 per cent to end at 33,153.21 points, while the S&P 500 gained 1.18 per cent to 4,019.87. The Nasdaq Composite climbed 1.76 per cent to 13,480.11.
Locally, energy giants have warned Canberra against looming intervention in the nation's oil and gas industry, over fears the Morrison government's promised gas-led recovery could stifle investment needed to boost the economy, The Australian reports.
Mining and building companies helped Australia's share market to a modest gain prior to the Easter holiday break.
The S&P/ASX200 benchmark index closed up 38 points, or 0.56 per cent, to 6828.7 on Thursday.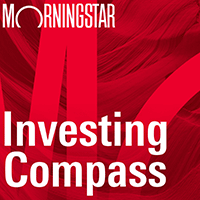 Listen to Morningstar Australia's Investing Compass podcast
Take a deep dive into investing concepts, with practical explanations to help you invest confidently.

The All Ordinaries closed higher by 47.2 points, or 0.67 per cent, to 7064.2.
The materials sector rose by 1.48 per cent, contributing the most points of the indices.
The smaller information technology sector gained the most, 2.45 per cent.
For the week, the ASX200 closed higher by 0.07 per cent.
Meanwhile, the All Ordinaries on Wednesday closed higher by 47.2 points, or 0.68 per cent, to 7017.
Gold was down 0.1 per cent at $US1727.86 an ounce; Brent oil was down 4.0 per cent to $US62.24 a barrel; Iron ore was up 0.5 per cent to $US168.48 a tonne.
Meanwhile, the Australian dollar was buying 76.51 US cents at 8.30am, up from 75.42 US cents at Thursday's close.
Asia
China stocks closed higher on Thursday, led by consumer and healthcare shares, as investors appeared to shrug off a survey showing weaker-than-expected factory activity growth in the world's second-largest economy.
The blue-chip CSI300 index rose 1.2 per cent to 5,110.78, while the Shanghai Composite Index added 0.7 per cent to 3,466.33.
Leading the gains, the CSI300 consumer discretionary index and the CSI300 healthcare index climbed 2.5 per cent and 2.4 per cent, respectively.
Hong Kong stocks started the month on a firm note on Thursday, led by tech players tracking overnight gains on Wall Street, as investors cheered the government spending plan in the US and hoped for strong jobs data.
At the close of trade, the Hang Seng index was up 1.97 per cent at 28,938.74. The Hang Seng China Enterprises index rose 2.24 per cent to 11,217.41.
Around the region, MSCI's Asia ex-Japan stock index was firmer by 0.96 per cent, while Japan's Nikkei index closed up 0.72 per cent.
Europe
European stocks kicked off the new quarter with gains on Thursday, as optimism around a new US government spending plan and strong factory activity data out of the euro zone eclipsed concerns about another lockdown in France.
The pan-European STOXX 600 index rose 0.5 per cent, hovering just 2 points below its all-time high. The benchmark ended the first quarter with a 7.7 per cent rise - its fourth straight quarter of gains.
The German DAX climbed 0.6 per cent to hit a record high, while the UK's FTSE 100 also gained 0.6 per cent.
Despite slow vaccination programmes and a fresh pandemic wave hitting several countries, European markets have recovered almost all of their pandemic-driven losses on strong manufacturing activity and a bounceback in economy-linked stocks such as banks and energy.
Data showed euro zone factory activity growth galloped at its fastest pace in the near 24-year history of a leading business survey in March.
"We remain optimistic on the recovery and believe current vaccine delays in the EU are unlikely to jeopardise the rebound in growth: the supply of vaccines is set to improve significantly in 2Q/3Q," analysts at Equita wrote in a note.
Helping global sentiment further, US President Joe Biden unveiled a sweeping $2.3 trillion spending plan on Wednesday that includes investments in roads, railways, broadband, clean energy and semiconductor manufacture.
Chip stocks including those of ASML, ASMI, Infineon Technologies BE Semiconductor all rose between 1.2 per cent and 4 per cent after US chipmaker Micron Technology issued an upbeat revenue forecast.
Also boosting the sector, contract chipmaker TSMC said it plans to invest $100 billion over the next three years to increase capacity at its plants.
British food delivery firm Deliveroo's shares inched down 0.8 per cent after plunging by as much as 30 per cent in their trading debut on Wednesday.
German peer Delivery Hero jumped 3.4 per cent after Dutch tech investment company Prosus NV raised its stake in the company.
France's blue-chip CAC 40 lagged after the latest lockdown announcement.
Catering companies Sodexo and Elior slipped even as Sodexo forecast an expansion of second-half revenue after reporting a large beat on its first-half profit margin.
Swiss lender Credit Suisse rose 2.5 per cent, but was on track for its worst week since March 2020, hit by worries about the fallout from Archegos Capital's dramatic meltdown.
North America
The S&P 500 surged on Thursday to its first-ever close above the 4,000 mark, lifted by gains in Microsoft, Amazon and Alphabet, as well as optimism about a recovering US economy.
Microsoft, Amazon, Alphabet and Nvidia jumped 2 per cent or more, with those and other growth stocks showing signs of awakening after lagging in recent weeks behind so-called value stocks expected to outperform as the economy recovers from the coronavirus pandemic.
Google-parent Alphabet's 3.3 per cent rally left it at its highest close ever.
Data showed the number of Americans filing new claims for unemployment benefits rose unexpectedly last week. However, other data showed a measure of manufacturing activity soared to its strongest level in more than 37 years in March, with employment at factories the highest since February 2018.
The Dow Jones Industrial Average rose 0.52 per cent to end at 33,153.21 points, while the S&P 500 gained 1.18 per cent to 4,019.87. The Nasdaq Composite climbed 1.76 per cent to 13,480.11.
With its latest record, the S&P 500 was up about 7 per cent in 2021, and it has gained 80 per cent from its low in March 2020.
"We're still bullish for this year, and we think that with stimulus, with the Fed committed to being dovish, with the economy reopening due to more of the US getting vaccinated, overall you're going see corporate earnings do pretty well," said King Lip, chief investment strategist at Baker Avenue Asset Management in San Francisco.
US stock markets will close on Good Friday for the holiday. For the shortened week, the S&P 500 rose 1.1 per cent, the Dow gained 0.25 per cent and the Nasdaq added 2.6 per cent.
Trading volume on US exchanges was light at 10.5 billion shares, compared with a 13 billion average over the last 20 trading days.
The Nasdaq remains about 5 per cent below its 12 February record high close, still smarting after higher US bond yields hurt technology stocks.
Eight of the S&P 500 sector indexes rose, with technology, communication services and energy gaining more than 2 per cent.
Micron Technology Inc jumped 4.8 per cent after the chipmaker forecast fiscal third-quarter revenue above Wall Street estimates due to higher demand for memory chips, thanks to 5G smartphones and artificial intelligence software.
US-listed shares of rival Taiwan Semiconductor rose 5.5 per cent after it said it will invest US$100 billion ($130 billion) over three years to meet rising chip demand.
The CBOE volatility index slipped below 18 points for the first time in 14 months, a level last seen before the coronavirus-driven global financial market meltdown in March 2020.
Johnson & Johnson fell 0.9 per cent after the drugmaker said it had found a problem with a batch of the drug substance for its covid-19 vaccine being produced by Emergent Biosolutions, whose shares tumbled 13.3 per cent.
With Reuters