News
Global Market Report - 6 May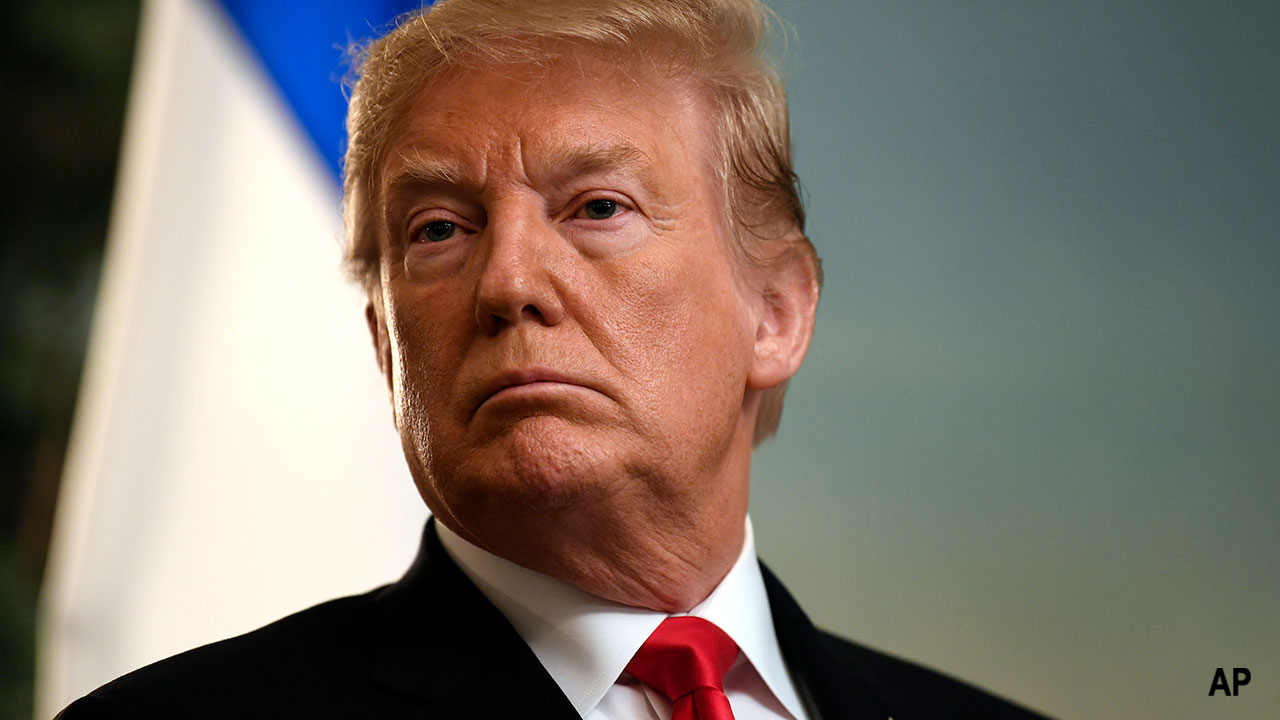 Australia
Australian shares are expected to open higher after Wall Street stocks gained at the end of last week but a dramatic U-turn on trade by Donald Trump could roil markets.
The SPI200 futures contract was up 31 points, or 0.49 per cent, at 6,350.0 at 7am Sydney time, suggesting a positive start for the benchmark S&P/ASX200 on Monday.
Australian shares finished flat on Friday as investors wait on US jobs data.
The benchmark S&P/ASX200 index finished down 2.6 points, or 0.04 per cent, to 6,335.8 points, while the broader All Ordinaries was down 2.8 points, or 0.04 per cent, to 6,427.2.
On Wall Street on Friday, the Dow Jones Industrial Average finished up 0.75 per cent, the S&P 500 was up 0.96 per cent and the tech-heavy Nasdaq Composite was up 1.58 per cent to a record high close.
Meanwhile, President Trump has ramped up pressure on China to finalise a trade deal during talks in Washington this week by threatening to more than double tariffs on $200 billion of the Asian nation's sales to the world's largest economy, and impose new import taxes.
Locally, Australia's central bank may deliver the first of two predicted interest rate cuts this week, putting banks under pressure to pass on the full reductions to their home loan customers.
The Reserve Bank of Australia's decision on whether to cut the official interest rate to a record low 1.25 per cent this week is expected to be a very close call.
The Aussie dollar is buying 69.71 US cents from 69.95 US cents on Friday.
Asia
President Donald Trump on Sunday dramatically increased pressure on China to reach a trade deal by announcing he will hike US tariffs on $200 billion worth of Chinese goods this week and target hundreds of billions more soon.
The announcement via Twitter marks a major shift in tone from Trump, who has cited good progress in the talks and praised his relationship with Chinese President Xi Jinping. Any sign of an escalation in the months-long trade war is almost sure to roil financial markets, which have reacted sensitively to developments in the talks between the world's two largest economies.
Trump's announcement comes ahead of another round of talks between US and Chinese officials in Washington scheduled for this week. White House officials were unaware on Sunday afternoon whether the tweet would affect those talks. The Chinese delegation could decide not to come because of what is likely to be seen as an escalation by the president.
Trump's move is a reversal of his decision in February not to increase tariffs from 10 per cent to 25 per cent on $200 billion of goods, thanks to progress in the trade talks. That increase will now go into effect on Friday, Trump said in a tweet.
The president also said he would target another $325 billion of Chinese goods with 25 per cent tariffs "shortly" and he suggested that the measures were not leading to price increases for American consumers.
Asian markets finished mixed as of the most recent closing prices. The Shanghai Composite gained 0.52 per cent and in Hong Kong, the Hang Seng rose 0.46 per cent after heavyweight HSBC Holdings's earnings beat estimates, lifting sentiment on an otherwise quiet day as mainland Chinese markets remained closed for a holiday.
The Hang Seng China Enterprises index rose 0.2 per cent. The index gained 0.6 per cent this week.
In Japan, the Nikkei 225 lost 0.22 per cent.
Europe
European shares rose on Friday, recovering from their worst day in six weeks with support from robust jobs data from the US and strong results from Adidas and HSBC.
The pan-European STOXX 600 index closed up 0.4 per cent, rising up to 0.6 per cent after strong US jobs data, before trading back at mid-day levels. On the week, the index fell 0.2 per cent after two week of gains.
Data on Friday showed that US job growth surged in April and the unemployment rate dropped to a more than 49-year low of 3.6 per cent, pointing to sustained strength in economic activity.
Investors tend to dump stocks in a rising interest rate environment due to higher cost of capital and better appeal for bonds.
Shares around the globe had fallen on Thursday after the Fed signalled little appetite to adjust interest rates anytime soon, dampening hopes of a rate cut among market participants.
Gains of nearly 2 per cent by London-listed shares of HSBC Holdings after the lender beat quarterly profit estimates, was the biggest boost to the pan-region index.
French lender Societe Generale also rose as its capital buffer was stronger than expected, helping investors shrug off a decline in quarterly net profit.
The personal and household goods sector rose 1.2 per cent. Adidas jumped almost 10 per cent to hit a record high after the sportswear maker's quarterly net profit rose.
Basic resources stocks gained 1.4 per cent as copper prices rebounded.
Fiat Chrysler jumped 4.6 per cent after the carmaker said new US pickup truck models would help the automaker achieve its 2019 profit targets and offset a weak first quarter.
Meanwhile, Air France-KLM tumbled 5.5 per cent as the Franco-Dutch group blamed higher fuel costs and tough price competition for its first-quarter loss.
Reinsurer Swiss Re AG slid 3 percent to be one of the biggest drags on STOXX 600 on an unexpected fall in quarterly net profit.
A more than 7 per cent fall by German telecoms group Freenet was the worst on the broader index after UBS downgraded the stock's rating to "sell".
North America
US stocks have risen in a broad-based rally as stronger-than-expected job growth in April coupled with muted wage gains left investors upbeat about the outlook for the economy and interest rates.
The Nasdaq registered a record high close, while the S&P 500 ended just shy of a record high finish on Friday.
The Labor Department said employers added 263,000 jobs in April, which blew past expectations, and the unemployment rate dropped to 3.6 per cent, the lowest level since December 1969. Average hourly earnings came in just shy of expectations, indicating muted inflationary pressure.
The data supports the Federal Reserve's patient stance towards raising interest rates, which is a positive for stocks.
Boosting the S&P 500 and the Nasdaq, Amazon.com rose 3.2 per cent after CNBC reported that Warren Buffett's Berkshire Hathaway has bought shares of the internet retailing giant for the first time.
The consumer discretionary sector rose 1.5 per cent, leading a rally among the 11 major S&P sectors.
The Dow Jones Industrial Average rose 197.16 points, or 0.75 per cent, to 26,504.95 on Friday; the S&P 500 gained 28.12 points, or 0.96 per cent, to 2,945.64; and the Nasdaq Composite added 127.22 points, or 1.58 per cent, to 8,164.00.
For the week, the S&P 500 and Nasdaq were up 0.2 per cent while the Dow slipped 0.2 per cent.
With nearly 400 S&P 500 companies having reported quarterly results so far, three-quarters have topped profit estimates, according to Refinitiv data.
The upbeat reports have turned around the S&P 500 earnings estimate for the first quarter to a rise of almost 1 per cent compared with the 2 per cent decline projected at the start of April.
Newell Brand shares jumped 13.5 per cent after the maker of Rubbermaid and other consumer goods exceeded Wall Street expectations for quarterly adjusted profit as it benefited from cost savings and higher pricing.
Network gear-maker Arista Networks tumbled 10.4 per cent after it forecast weak current-quarter revenue while Activision Blizzard fell 4.8 per cent after the videogame-maker forecast a current-quarter profit below expectations as it puts more money into its franchises to battle competition.