News
Global Market Report - 8 April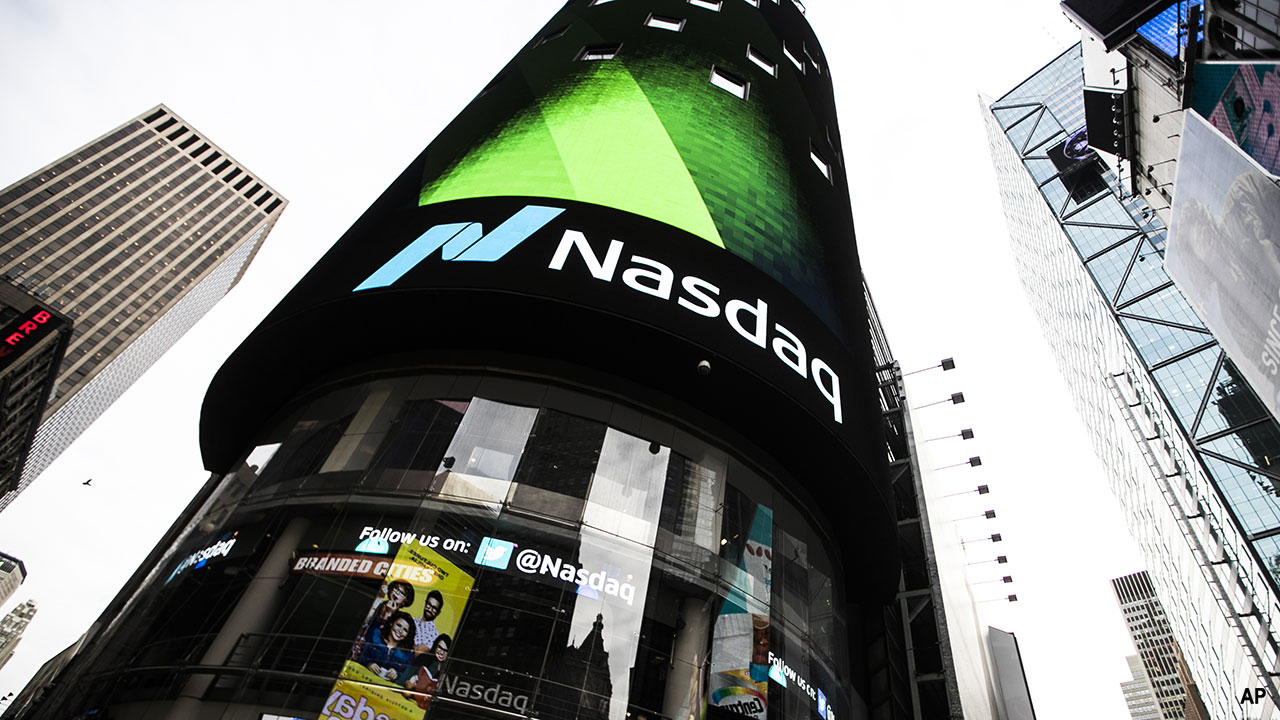 Australia
The Australian share market is expected to slide at the open after Wall Street shed its early gains on a steepening oil price decline.
The SPI200 futures contract was down 52 points, or 0.99 per cent, at 5190.0 points at 8am Sydney time on Wednesday, suggesting local stocks will extend losses at the start of trade.
The S&P/ASX200 benchmark index gained 2.6 per cent in the first 10 minutes of trade on Tuesday but ended up finishing down 34.5 points, or 0.65 per cent, to 5,252.3 points.
The All Ordinaries index shed 22.3 points, or 0.42 per cent, to 5,301.3, after going as high as 5,464.2.
Much like local equities, US stocks built early gains on Tuesday following tentative signs coronavirus outbreaks in some of the biggest hot spots are easing.
However, the major overseas indices slipped as oil prices plunged late in the session. The Dow Jones Industrial Average fell 26.13 points, or 0.12 per cent, to 22,653.86, the S&P 500 lost 0.16 per cent, and the Nasdaq Composite dropped 0.33 per cent.
West Texas Intermediate crude futures settled $US2.45, or 9.4 per cent, lower on Tuesday at $US23.63 a barrel, accelerating their losses late in the day, ahead of weekly US crude oil inventory reports.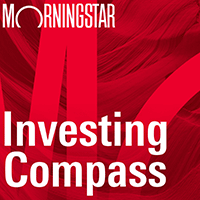 Listen to Morningstar Australia's Investing Compass podcast
Take a deep dive into investing concepts, with practical explanations to help you invest confidently.

Brent crude futures settled at $US31.87 a barrel, losing $US1.18, or 3.6 per cent.
IG Markets analyst Kyle Rodda said lion's share of Wall Street's losses came from the heavily weighted US tech sector, which accounted for half of the market's fall.
On local shores, Westpac is expecting a modest increase of 1.5 per cent in February home loan approvals, ahead of a steep drop through March and April, as the sector moves into a virus-related shutdown.
The Australian dollar was buying 61.69 US cents at 8am, down from 61.84 US cents at the close of markets on Tuesday.
Asia
China stocks ended up more than 2 per cent on Tuesday as markets resumed trading after a long weekend, with investor sentiment lifted by the government's latest stimulus to shore up the world's second-largest economy and a drop in cases of the new coronavirus.
The Shanghai Composite index rose 2.05 per cent at 2,820.76.
The blue-chip CSI300 index was up 2.28 per cent, with its financial sector sub-index higher by 1.52 per cent, consumer staples up 3.11 per cent, real estate up 1.23 per cent and healthcare up 2.63 per cent.
The smaller Shenzhen index ended up 3.18 per cent and startups board ChiNext Composite index was higher by 3.31 per cent.
At the close of trade, the Hang Seng index was up 504.17 points, or 2.12 per cent, at 24,253.29. The Hang Seng China Enterprises index rose 2.02 per cent to 9,846.92.
Around the region, MSCI's Asia ex-Japan stock index was firmer by 2.09 per cent, and Japan's Nikkei index closed up 2.01 per cent.
Europe
European shares rallied for a second straight day on Tuesday with investors focusing on early signs that the coronavirus pandemic may be easing.
After having risen as much as 3.3 per cent during the day, the pan-European STOXX 600 index closed up 1.9 per cent, at its highest level in nearly a month.
German shares led the charge, up 2.8 per cent, while indexes in Spain and Italy both rose more than 2 per cent on a slowdown in reported new infections in Italy, Spain and hard-hit parts of the US.
"The latest news on the virus is in line with our central scenario in which the pandemic reaches a peak in Europe in early April and in the US by mid-April. That would permit suppression efforts to be relaxed starting in mid-May," said Mark Haefele, chief investment officer global wealth management, at UBS AG.
Travel and leisure stocks outperformed, driven by a whopping 49 per cent surge in shares of Cineworld after it said it was in talks with lenders for its liquidity needs as the strict stay-at-home orders forced it to shut all its 787 cinemas across 10 countries.
The stock also topped the pan-region STOXX 600 benchmark.
The STOXX 600 index has gained more than 22 per cent since hitting an eight-year low in March—technically marking a bull market—but remains 24 per cent below its February record high, when the global spread of the coronavirus led to a virtual halt in business activity.
"While governments and central banks have already done a lot to tackle the economic fallout of Covid-19, what is still missing is a pan-European fiscal reaction," said Carsten Brzeski, chief economist, eurozone at ING.
Economists polled by Reuters said a global recession was underway, although most clung to hopes of a swift rebound.
France's Thales on Tuesday became the latest big company to cut dividend and suspend profit forecasts, but it added a new 2 billion euro ($2.17 billion) credit facility to shore up liquidity. Its shares fell 0.6 per cent.
German shares marked their highest since 11 March, as data showed industry output in Europe's manufacturing powerhouse rose by a stronger-than-expected 0.3 per cent in February, before the pandemic prompted sweeping lockdowns.
However, analysts said output will likely tumble in the next three months with the ifo Institute's index for production expectations logging its biggest drop since the survey was first conducted in 1991.
North America
Wall Street fell on Tuesday, as a drop in oil prices steepened in the latter stages of the session and erased early gains built on tentative signs that coronavirus outbreaks in some of the biggest US hot spots may be levelling.
The S&P initially appeared poised to add to a 7 per cent jump on Monday, after health officials said the pandemic may kill fewer Americans than indicated in recent projections. Governor Andrew Cuomo said New York, the epicentre of the virus in the US, was nearing a plateau in the number of patients hospitalised.
"The market sees some hint of good news in terms of the virus. We know we've got the Fed and a lot of stimulus, fiscal stimulus coming," said Scott Wren, senior global market strategist at Wells Fargo Investment Institute in St. Louis, Missouri.
Energy and materials were the best performing sectors, with an aggressive round of US fiscal and monetary stimulus in the past month helping to boost risk appetite for the majority of the session.
Still, a decline in oil prices steepened, as US crude settled down more than 9 per cent as supplies swell and investors tempered expectations for a quick agreement on output cuts between major producers. Investors also braced for worsening economic data and corporate earnings in the coming weeks.
"Oil is important because about 20 per cent of the high yield bond market is energy. The energy sector has tens of thousands of high paying jobs and there's a lot of capital expenditure that happens in the sector too," said Wren.
The Dow Jones Industrial Average fell 26.13 points, or 0.12 per cent, to 22,653.86, the S&P 500 lost 4.27 points, or 0.16 per cent, to 2,659.41 and the Nasdaq Composite dropped 25.98 points, or 0.33 per cent, to 7,887.26.
The S&P 500 is up 18.9 per cent from its 23 March intraday low, but remains 21.5 per cent below its mid-February record high as methods designed to contain the virus quashed demand across a swath of industries such as airlines, automakers and hotels.
Wall Street's fear gauge has steadily retreated from 12-year peaks in recent days, but volatility is expected to remain elevated as companies prepare to report an expected slide in first-quarter earnings and outline more drastic plans to bolster cash reserves.
Analysts now expect first-quarter earnings for S&P 500 firms to fall 6.4 per cent compared to a 1 January forecast for a rise of 6.3 per cent.
Exxon Mobil throttled back a multi-year investment spree in shale, LNG and deep water oil production, saying it would cut planned capital spending this year by 30 per cent as the pandemic saps energy demand.
Oilfield services firm Halliburton Co said it would cut about 350 jobs in Oklahoma and that its executives would reduce their salaries.
Exxon shares climbed 1.90 per cent and Halliburton rose 1.64 per cent, helping the energy sector move higher even as crude prices fell.