News
Global Market Report - 8 March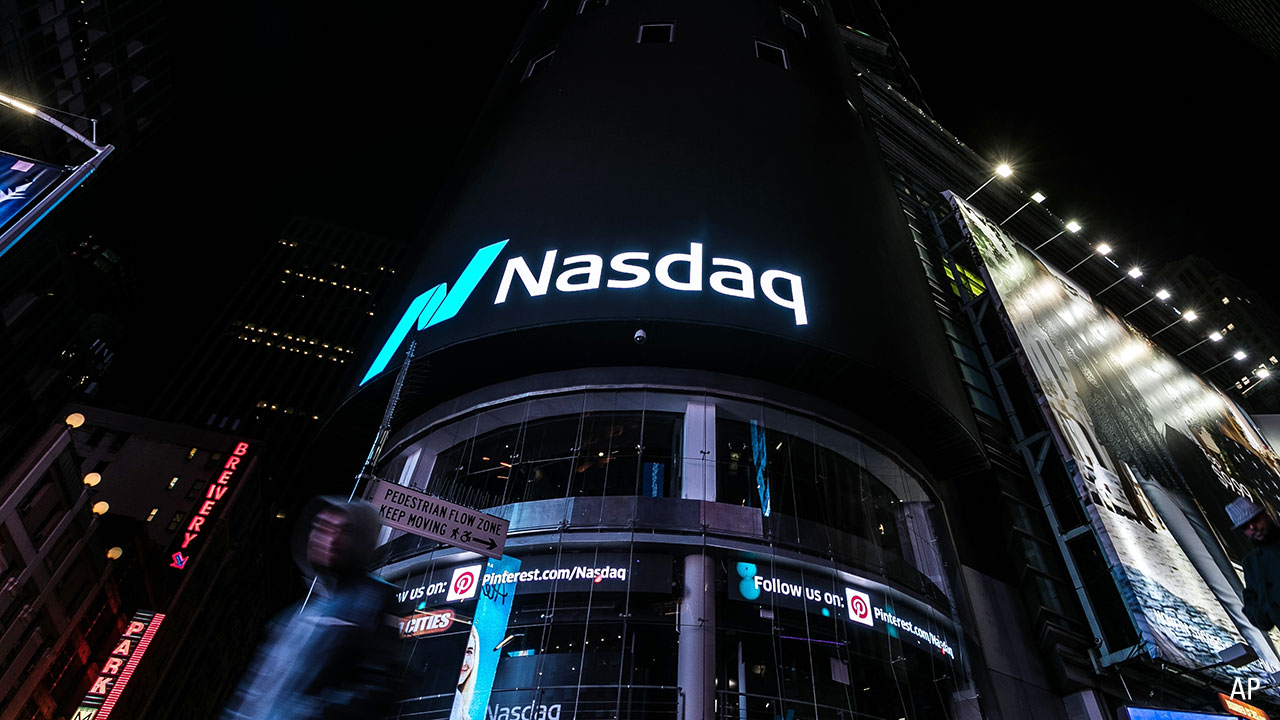 Australia
Australian shares are set to climb following a strong rebound on Wall St last week, with tech stocks leading.
The Australian SPI 200 futures contract was up 107 points, or 1.6 per cent, at 6,800 points at 8.30am Sydney time on Monday, suggesting a positive start to trading.
Wall Street ended sharply higher after a volatile session on Friday, with the Nasdaq rebounding at the end of a week that saw it extend losses to about 10 per cent from its previous record high.
The Dow Jones Industrial Average rose 1.85 per cent to end at 31,496.3 points, while the S&P 500 gained 1.95 per cent to 3,841.94. The Nasdaq Composite climbed 1.55 per cent to 12,920.15.
Locally, Russia is gearing up to take advantage of Canberra's poor relationship with China to expand its coal exports, analysts say, as Chinese authorities allow some of the millions of tonnes of Australian coal stranded off its coast on dozens of ships to be offloaded, The Australian reports.
Shares on the Australian market closed lower to end the week after big falls in the health, materials and information technology sectors.
The S&P/ASX200 benchmark index closed lower by 49.9 points, or 0.74 per cent, to 6,710.8 on Friday.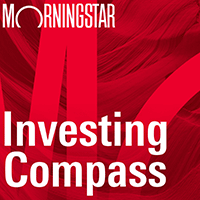 Listen to Morningstar Australia's Investing Compass podcast
Take a deep dive into investing concepts, with practical explanations to help you invest confidently.

The All Ordinaries closed lower by 57.6 points, or 0.82 per cent, at 6,943.
The mood was set by big losses on Wall Street after US Federal Reserve Chairman Jerome Powell failed to offset investors' fears about inflation.
For the week, the ASX200 was higher by 0.56 per cent, after three consecutive weeks trading lower.
Gold was up 0.2 per cent at $US1,700.63 an ounce; Brent oil was up 3.9 per cent to $US69.36 a barrel; Iron ore was down 2.2 per cent to $US174.11 a tonne.
Meanwhile, the Australian dollar was buying 76.82 US cents at 8.30am, down from 77.24 US cents at Friday's close.
Asia
China's blue-chip stocks closed slightly lower on Friday, as investors digested the modest annual growth target set in the premier's annual work report, although tech shares rebounded on a stronger commitment to supporting home-grown technology.
The blue-chip CSI300 index ended down 0.3 per cent at 5,262.80, while the Shanghai Composite Index was nearly unchanged at 3,501.99.
Japanese shares fell for a second straight session on Friday, dragged down by losses in index heavyweights and technology shares, as rising US bond yields hit investor sentiment.
The Nikkei share average edged down 0.23 per cent to 28,864.32 and recorded its second straight weekly loss. The broader Topix closed 0.61 per cent lower at 1,896.18.
Europe
European equities closed lower on Friday as bond yields rose on inflation expectations that were pushed up by strong US payrolls data, although the STOXX 600 index marked a weekly gain on strength in growth-sensitive sectors.
The pan-European STOXX 600 dropped 0.8 per cent on the day, with shares of travel and financial services firms leading losses.
But the index rose 0.9 per cent for the week, as optimism over an eventual economic recovery this year saw investors pile into sectors most likely to benefit from a bounceback. Automobile stocks outpaced their regional peers with a 4.9 per cent jump.
US Federal Reserve Chair Jerome Powell on Thursday said the recent spike in yields did not warrant intervention by the central bank to bring them down.
US and European bond yields pushed higher after his statements, while US yields were also supported by stronger-than-expected payrolls data, which pushed up inflation expectations.
But analyst expectations for euro zone growth are much tamer this year, with some even welcoming the rise in local bond yields as a sign of reflation.
"In the US, improving growth expectations are raising the term premium and justifying at least some of the higher pressure on yields. However, the situation in the European area (EA) is very different," analysts at TS Lombard wrote in a note.
"The US Congress is about to pass a large fiscal stimulus package, while EA governments struggle to commit to higher spending... slack in EA economies is expected to persist at least until mid-2022, in contrast with the US"
Still, rising inflation expectations this year have pushed up yields and pressured high-growth tech companies and steady dividend-paying sectors such as utilities and healthcare in recent weeks.
Technology was the weakest-performing European sector for the second week in a row, while utilities and healthcare also lagged.
Data showed orders for German-made goods rose by twice as much as expected in January as robust foreign demand more than offset domestic weakness. Analysts expect overseas demand to support the euro zone manufacturing sector this year.
Oil stocks rose 0.7 per cent, supported by crude prices rising to near 14-month highs after OPEC and its allies agreed not to increase supply in April.
Among individual movers, London Stock Exchange Group dropped to the bottom of the STOXX 600 as analysts scrutinised the costs for integrating data and analytics company Refinitiv.
French aircraft manufacturer Dassault Aviation fell 3 per cent after recording a drop in quarterly adjusted operating income.
North America
Wall Street ended sharply higher after a volatile session on Friday, with the Nasdaq rebounding at the end of a week that saw it extend losses to about 10 per cent from its previous record high.
All three main indexes bounced back from losses earlier in the day, with investors in recent sessions spooked by rising interest rates that offset optimism about an economic rebound.
Microsoft rallied 2.15 per cent, boosting the S&P 500 more than any other stock, with gains in Alphabet, Apple and Oracle also lifting the index.
The benchmark 10-year US Treasury yields hit a new one-year high of 1.626 per cent after nonfarm payrolls increased by 379,000 jobs last month, blowing past a rise of 182,000 forecast by economists polled by Reuters.
Nasdaq slump badly bruises Wall St's most loved stocks
The Nasdaq logged its third straight weekly decline after a recent spike in Treasury yields dented demand for high-flying technology stocks.
Rising interest rates disproportionately hurt high-growth tech companies because investors value them based on earnings expected years into the future, and high interest rates hurt the value of future earnings more than the value of earnings made in the short term.
The tech-heavy Nasdaq is around 8 per cent below its 12 February closing high.
Jake Dollarhide, chief executive officer of Longbow Asset Management in Tulsa, Oklahoma, said his firm in recent days has bought shares in a handful of growth companies whose prices have been pummeled in the recent selloff.
"Next week, I would expect volatility to continue, with pockets of opportunity, with certain things that sold off potentially rebounding," Dollarhide said.
The Dow Jones Industrial Average rose 1.85 per cent to end at 31,496.3 points, while the S&P 500 gained 1.95 per cent to 3,841.94. The Nasdaq Composite climbed 1.55 per cent to 12,920.15.
In a busy session, volume on US exchanges was 17.4 billion shares, compared with the 15.3 billion average for the full session over the last 20 trading days.
For the week, the S&P 500 rose 0.8 per cent, the Dow added 1.8 per cent and the Nasdaq lost 2.1 per cent.
In Friday's session, the S&P 500 energy sector index surged 3.9 per cent to over a one year high as oil prices soared.
Oracle Corp jumped more than 6 per cent after Barclays upgraded the business software maker to "overweight" expecting improvement in the IT spending environment.
With Reuters