News
Global Market Report - 8 May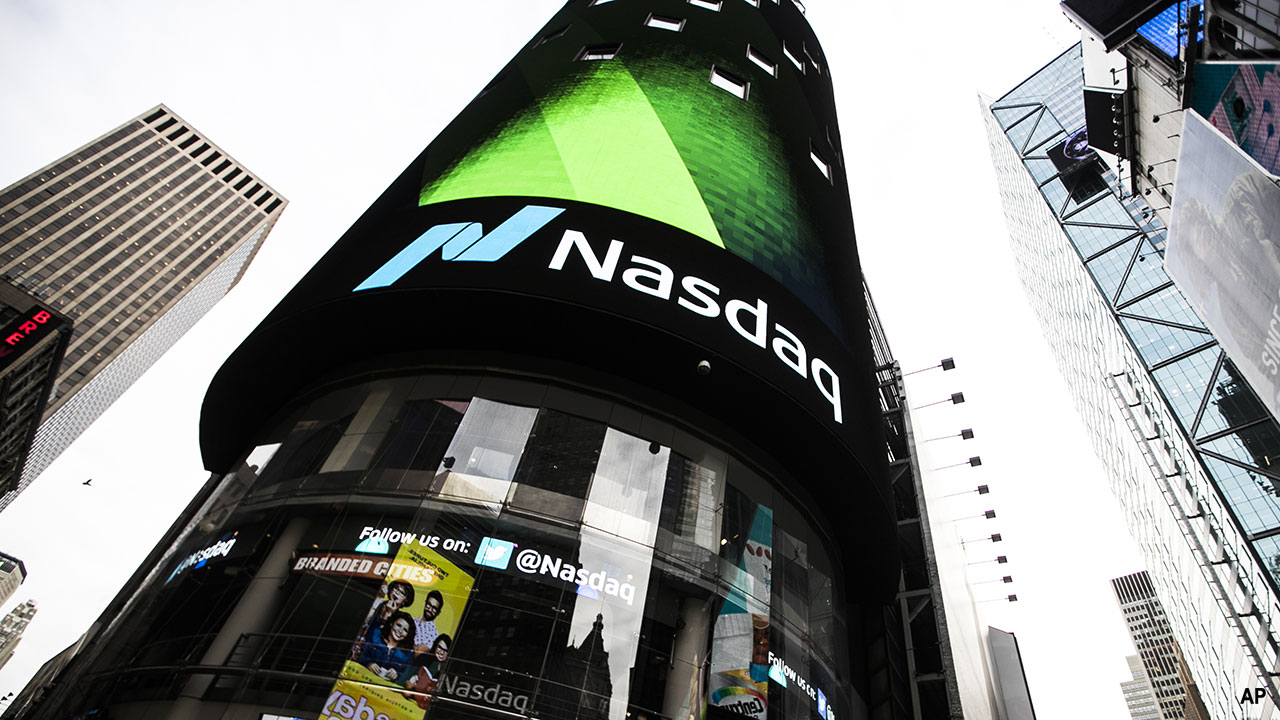 Australia
Australian shares are expected to open lower following big losses on Wall Street overnight, triggered by escalating trade tensions.
The SPI200 futures contract was down 48 points, or 0.76 per cent, at 6,233.0 at 7am Sydney time, suggesting a fall for the benchmark S&P/ASX200 on Wednesday. The benchmark S&P/ASX200 index fell 30 points in the five minutes after the RBA's decision to close up 12 points, or 0.19 per cent, to 6295.7 points on Tuesday. The broader All Ordinaries was up 13.6 points, or 0.21 per cent, to 6,383.5.
On Wall Street, the Dow Jones Industrial Average was down 1.79 per cent, the S&P 500 was down 1.65 per cent and the tech-heavy Nasdaq Composite was down 1.96 per cent.
The Aussie dollar is buying 70.13 US cents from 70.35 US cents on Tuesday.
Asia
Shares in China climbed on Tuesday after Beijing said it is sending its top official to the US this week for trade talks, despite the White House threatening fresh tariffs.
The markets managed to claw back some of the losses from Monday's sell-off following this announcement.
At the close of market hours, the Shanghai Composite index was up 0.7 per cent at 2,926.39, and the blue-chip CSI300 index was up 1 per cent.
The Japanese yen strengthened 0.45 per cent versus the greenback at 110.29 per dollar.
The offshore yuan had been on course for its worst daily drop in 10 months, briefly touching a four-month low of 6.8218, and it remained under pressure but recovered some ground. It was last down 0.38 per cent at 6.797 yuan per dollar.
In Hong Kong, the Hang Seng index was up 0.5 percent at 29,363.02. The Hang Seng China Enterprises index rose 0.2 percent
Around the region, MSCI's Asia ex-Japan stock index was firmer by 0.4 per cent, while Japan's Nikkei index closed down 1.5 per cent.
Europe
European shares slid on Tuesday as risk appetite took a hit from the European Commission trimming euro zone growth forecasts and pessimism among investors on the path ahead for US-China trade talks.
The European Commission now expects eurozone growth of 1.2 per cent in 2019 and halved this year's growth forecast for Italy to 0.1 per cent. Meanwhile, a spokesman for China's foreign ministry said mutual respect was the basis for reaching a trade deal and adding tariffs could not solve any problem.
The pan-European STOXX 600 index slid 1.4 per cent on its worst day in three months, while the volatility gauge on eurozone blue-chips hit its highest in more than six weeks before dipping marginally.
Italian stocks gave up early gains and fell 0.9 per cent, while their London-traded peers slid 1.6 per cent as investors returned from a long weekend.
Germany's trade-exposed DAX also slid 1.6 per cent. German industrial orders rose less than expected in March, data showed.
Bank shares tumbled 2.4 per cent on their worst day in close to five months.
Milan-listed FinecoBank fell the most on the sector index, down 7.5 per cent, as top Italian lender UniCredit said it was considering cutting its stake in the online broker.
Oil and gas stocks dived 2.5 per cent, against a backdrop of a 1.6 per cent slide in Brent futures on renewed doubts over US-China trade talks.
Tariff-sensitive stocks of carmakers and their suppliers fell 1.4 percent. BMW dropped 2.3 per cent on reporting a sharp slide fall in quarterly operating profit, on a hit from higher investment spending and a legal provision.
Defensive real estate stocks, which generally move in the opposite direction to interest rates, gained 1.1 per cent. Germany's Vonovia tacked on 5.2 per cent after boosting its full-year profit guidance.
North America
US stocks slid on Tuesday as escalating trade tensions between the US and China triggered global growth fears and drove investors away from riskier assets.
The Dow Jones Industrial Average posted its second-biggest daily percentage drop of the year, while the S&P 500 and Nasdaq registered their third-biggest percentage drops, even as the major indexes pared losses to end off their session lows.
US Trade Representative Robert Lighthizer and Treasury Secretary Steven Mnuchin said late on Monday that China had backtracked from commitments made during trade negotiations.
Those comments followed President Donald Trump's unexpected statement on Sunday that he would raise tariffs on $200 billion worth of Chinese goods to 25 percent from 10 per cent.
Beijing said on Tuesday that Chinese Vice Premier Liu He will visit the US on Thursday and Friday for trade talks. Additional tariffs are set to take effect on Friday if a trade agreement is not reached by then.
Monday's comments from Lighthizer and Mnuchin raised concerns among some investors that trade talks between China and the US could take much longer to resolve than previously thought.
Investors expressed concern that additional tariffs, if imposed, could interrupt supply chains and hamper economic growth.
Trade-sensitive industrial and technology stocks marked the biggest percentage declines among the S&P 500's major sectors. All 11 sectors were in the red, with only utilities and energy falling less than 1 per cent.
Shares of Boeing Co, the largest US exporter to China, slipped 3.9 per cent, and shares of Caterpillar, another industrial stalwart sensitive to China, declined 2.3 per cent.
Among technology stocks, Microsoft shares slid 2.1 per cent, while Apple Inc shares dropped 2.7 per cent. Apple and Microsoft were the top two drags on the S&P 500.
The CBOE Volatility Index, a gauge of investor anxiety, spiked to its highest level in more than three months.
The Dow Jones Industrial Average fell 473.39 points, or 1.79 per cent, to 25,965.09, the S&P 500 lost 48.42 points, or 1.65 per cent, to 2,884.05 and the Nasdaq Composite dropped 159.53 points, or 1.96 per cent, to 7,963.76.
In a bright spot, American International Group shares jumped 6.8 per cent after the insurer reported a quarterly profit that blew past expectations.
With earnings season now in its homestretch, first-quarter profits are now expected to rise 1.2 per cent, a sharp improvement from the 2.3 per cent decline expected at the start of the earnings season.
Of the 414 S&P companies that have reported earnings so far, about 75 per cent have surpassed analysts' estimates, according to Refinitiv data.
Conversely, Mylan NV shares tumbled 23.8 per cent, the most among S&P 500 companies, after the drugmaker reported lower-than-expected quarterly revenue and failed to provide greater clarity on a potential revamp of the company's strategy.