News
Global Market Report - 9 March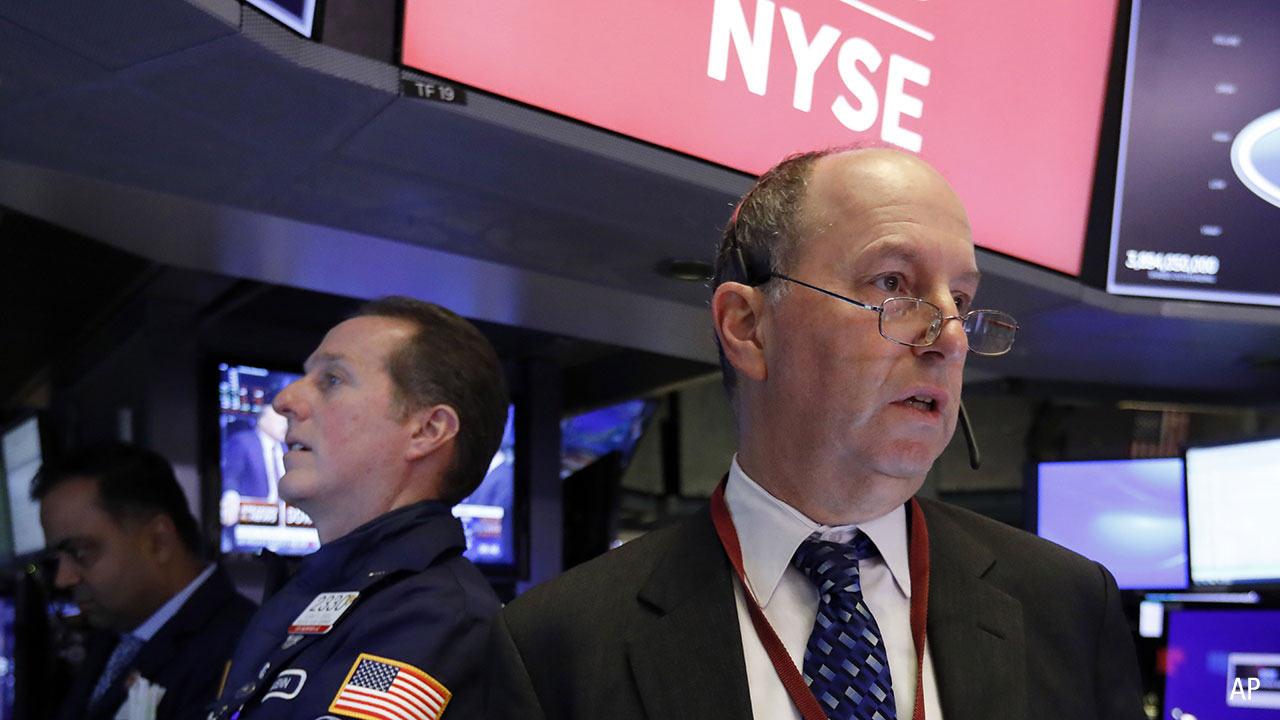 Australia
Stocks on the Australian share market are set to slip further due to the continued spread of the coronavirus across the globe.
The SPI200 futures contract was down 93 points, or 1.5 per cent, at 6,113 at 8am Sydney time on Monday.
AMP Capital chief economist Shane Oliver says the Australian market would likely remain in freefall while coronavirus fears continue to disrupt economic activity and spending.
The federal government is this week expected to finalise an economic stimulus package worth more than $5 billion to offset the impact of the virus outbreak in Australia.
About 75 Australians have tested positive, and three people have died.
Across the world there have been 105,586 people diagnosed with the virus, and 3,584 deaths, according to the last World Health Organisation update.
US stocks fell again late last week as fears of economic damage from the virus grew.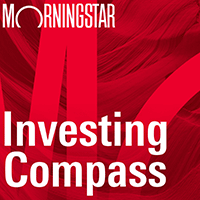 Listen to Morningstar Australia's Investing Compass podcast
Take a deep dive into investing concepts, with practical explanations to help you invest confidently.

The S&P 500 posted its 10th decline in 12 sessions. The Dow Jones Industrial Average fell 256.5 points, or 0.98 per cent, to 25,864.78, the S&P 500 lost 1.71 per cent and the Nasdaq Composite dropped 162.98 points, or 1.87 per cent, to 8575.62.
The Organisation for Economic Cooperation and Development has slashed its forecast for global growth for this year to 2.4 per cent from 2.9 per cent.
On the home front, the Aussie dollar was buying 66.08 US cents at 8am on Monday, up from 65.96 US cents when the market closed on Friday.
Asia
China stocks post their biggest weekly advance in a year even as they slipped on Friday, tracking losses in overseas markets, as investors expected more policy support to shore up the world's second-largest economy hit by the coronavirus outbreak.
For the day, the blue-chip CSI300 index fell 1.6 per cent, to 4,138.51, while the Shanghai Composite Index dropped 1.2 per cent to 3,034.51 points.
Hong Kong stocks retreated on Friday, tracking overnight losses on Wall Street, but managed to end in positive territory for the week, as investors expected more policy support to shore up China's economy, hit by the coronavirus outbreak.
The Hang Seng index fell 2.3 per cent, to 26,146.67, while the China Enterprises Index fell 2.5 per cent, to 10,456.93 points.
Japanese shares dropped to a six-month low on Friday, racking up their fourth consecutive week of decline, as worries deepened over the economic damage from the coronavirus that is spreading rapidly at home and abroad.
The Nikkei share average dropped 2.72 per cent to 20,749.75 the lowest close since 4 September 2019. The broader Topix lost 2.92 per cent to 1,471.46, the lowest finish since January last year.
Europe
European shares plummeted on Friday amid widespread fears of the coronavirus hampering business activity, with oil and gas stocks bearing the brunt of losses after steep declines in crude prices.
The pan-European STOXX 600 closed 3.7 per cent down to its weakest point since mid-August 2019, ending red for the third straight week after global coronavirus cases surpassed 100,000, with the economic damage deepening as more countries imposed restrictions to curb its spread.
While the STOXX 600 had briefly gained this week following an emergency rate cut by the US Federal Reserve, concerns over the virus' impact swiftly shunted markets lower.
Oil and gas stocks ended more than 5 per cent lower for the day, seeing their worst day in more than three years as oil prices plunged to their lowest since 2017 after Russia rejected a steep OPEC output cut. Crude prices were already pressured by concerns over waning global demand.
London-listed Tullow Oil PLC was the worst performer on the subindex, losing about 15 per cent.
The banks index .SX7P underperformed its peers for the week, shedding about 8.8 per cent. The index touched its lowest point since 2009 amid a flurry of virus-related disruptions and sinking bond yields.
Deutsche Bank fell 3.8 per cent and Commerzbank slid 7.2 per cent as the flight to safety pushed Germany's benchmark 10-year Bund yield to record lows.
Planemaker Airbus dived 7.6 per cent as it failed to win any new aircraft orders in February - further evidence of disruption across aviation industries due to the spread of coronavirus.
Several regional subindexes were trading in bear market territory.
Investors have almost fully priced in a 10 basis points cut by the European Central Bank next week. However, a recent Reuters poll of economists showed the ECB will not cut rates, underscoring the central bank's limited policy options, given its deposit rate is already at a negative 0.50 per cent.
Infineon Technologies fell 5.5 per cent after reports that US officials recommended blocking the German chipmaker' s proposed $10 billion deal to buy Cypress Semiconductor Corp on security risks.
Among the few gainers, carmaker Continental and airline Air France both marked modest gains for the day as they recovered from multi-year lows.
North America
US stocks fell on Friday as fears of economic damage from the spread of the coronavirus intensified, though Wall Street's major indexes ended well above their session lows.
The S&P 500 posted its 10th decline in 12 sessions as moves to contain the virus crippled supply chains and prompted a sharp cut to global economic growth forecasts for 2020. Since its record closing high on 19 February, the benchmark index has lost more than 12 per cent, wiping out $3.43 trillion from its market capitalisation, according to S&P Dow Jones Indices.
Even so, for the week the S&P 500, along with the Dow Jones Industrial Average and the Nasdaq, posted a modest gain as stocks on Friday pared losses late in the session.
Comments from Federal Reserve officials about the possibility of using other tools in addition to interest rate cuts to blunt the economic impact of the coronavirus helped stocks ease declines, said Alicia Levine, chief strategist at BNY Mellon Investment Management in New York.
Nonetheless, "it's very unclear what the economic impact will be," Levine said.
Yields on long-dated US Treasuries fell to record lows as investors fled to bonds, whose prices move inversely to their yields. The drop in Treasury yields weighed heavily on shares of financial companies, which tumbled 3.3 per cent. The S&P 500 banks index dropped 4.7 per cent, bringing its total decline for the week to more than 8 per cent.
Shares of cruise operators Carnival Corp and Royal Caribbean Cruises Ltd slid after Reuters reported that the administration of President Donald Trump was considering ways to discourage US travelers from taking cruises. Carnival shares fell 2.6 per cent, and Royal Caribbean shares dropped 1.2 per cent.
"The decline today is all about the efforts to contain the spread of the virus," said Emily Roland, co-chief investment strategist at John Hancock Investment Management in Boston. "The measures being taken could dampen commerce and consumer activity, and markets are responding to that."
Data showing a robust pace of hiring in February largely went ignored, given that the data captured little of the impact from the coronavirus. A sharp downturn in later economic and corporate earnings data would likely strike a further blow to US markets, analysts said.
The Dow Jones Industrial Average fell 256.5 points, or 0.98 per cent, to 25,864.78, the S&P 500 lost 51.57 points, or 1.71 per cent, to 2972.37, and the Nasdaq Composite dropped 162.98 points, or 1.87 per cent, to 8575.62.
For the week, the S&P 500 gained 0.6 per cent, the Dow added 1.8 per cent and the Nasdaq rose 0.1 per cent.
All 11 S&P sectors ended lower on the day Friday, led by a 5.6 per cent drop in energy stocks, which tracked a 10 per cent slump in US crude prices.
The Cboe Volatility Index, known as "Wall Street's fear gauge," hit its highest level since August 2015 during the session but pulled back as stocks pared losses. It ended 2.32 points higher at 41.94.
Starbucks Corp shares declined 1.1 per cent after the coffee chain said it expected its sales in China in the quarter ending in March to fall by 50 per cent in stores open for at least a year.
Costco Wholesale Corp shares fell 1.4 per cent as it said it was struggling to keep up with demand for essentials, including disinfectants.