News
Investments you had your eye on in 2020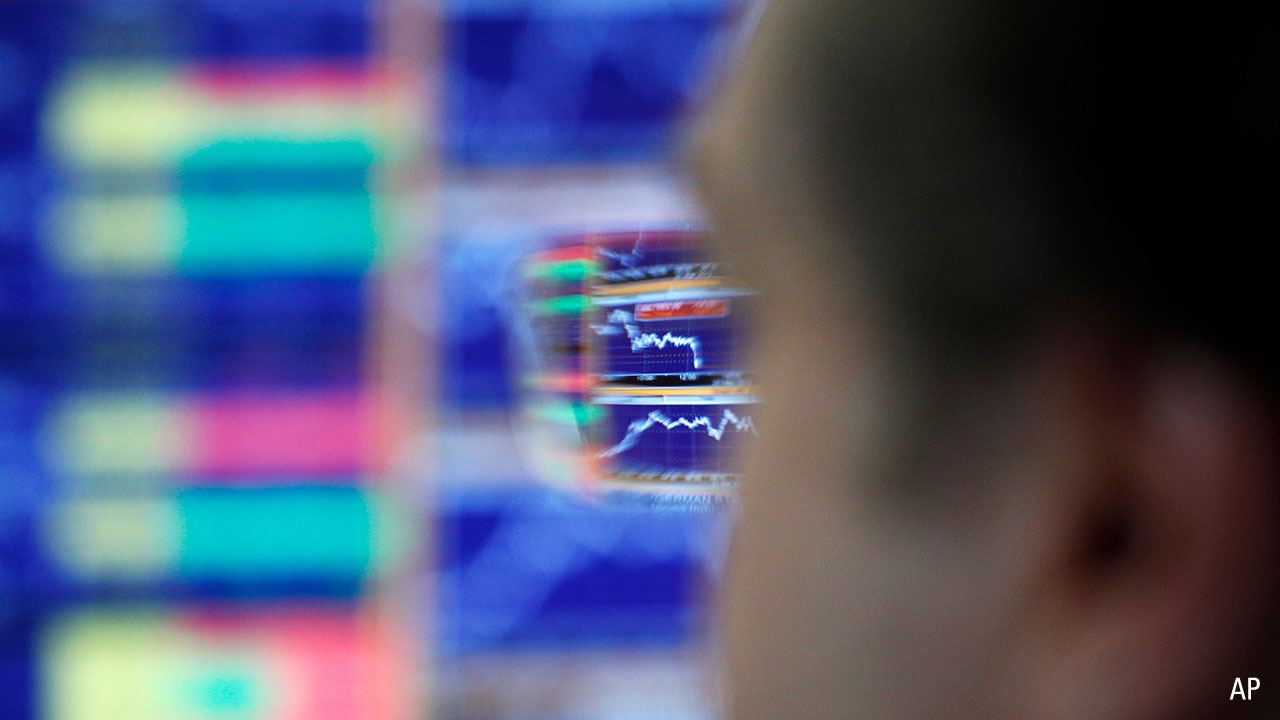 Google released its Year in Search report last month. The most popular Google search item in Australia in 2020 was unsurprisingly "US election", followed by "Coronavirus", "NBA" and naturally, "Zoom". Sadly, "Fires near me" made the top 10, making it two years in a row that search team has featured.
In this spirit, we're also sharing "most popular" content. We're looking at the most frequently viewed securities – stocks, funds, listed investment companies and exchange-traded funds – on the site for the year.
New stocks for a new era
The popular stocks list has taken on a markedly different tone this year. Pact Group (ASX: PGH), A2 Milk (ASX: A2M), Wesfarmers (ASX: WES), Woolworths (ASX: WOW), AMP Ltd (ASX: AMP), Nufarm Limited (ASX: NUF), and Afterpay (ASX: APT) have all fallen off in favour of firms beaten down by the covid-19 pandemic.
Travel and tourism companies Flight Centre (ASX: FLT) and Qantas (ASX: QAN) and shopping mall operator Unibail-Rodamco-Westfield (ASX: URW) featured on the list as investors sought opportunities in high-quality companies at depressed prices. Several of our top picks for the year also made the list, including Westpac (ASX: WBC), Avita Medical (ASX: AVH) and Southern Cross Media (ASX: SXL).
MORE ON THIS TOPIC: How covid changed consumer behaviour and company valuations
Unlike 2019, no one sector dominated the list. Financials remained popular with readers, with the big four banks represented alongside Macquarie (ASX: MQG) and Challenger (ASX: CGF). Investors also sought exposure to crude oil producers and biotechs.
The list continues to feature high-quality, large-cap companies, many of which have carved out economic moats.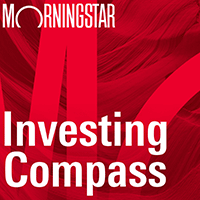 Listen to Morningstar Australia's Investing Compass podcast
Take a deep dive into investing concepts, with practical explanations to help you invest confidently.

20 most popular stocks | Morningstar.com.au (ASX)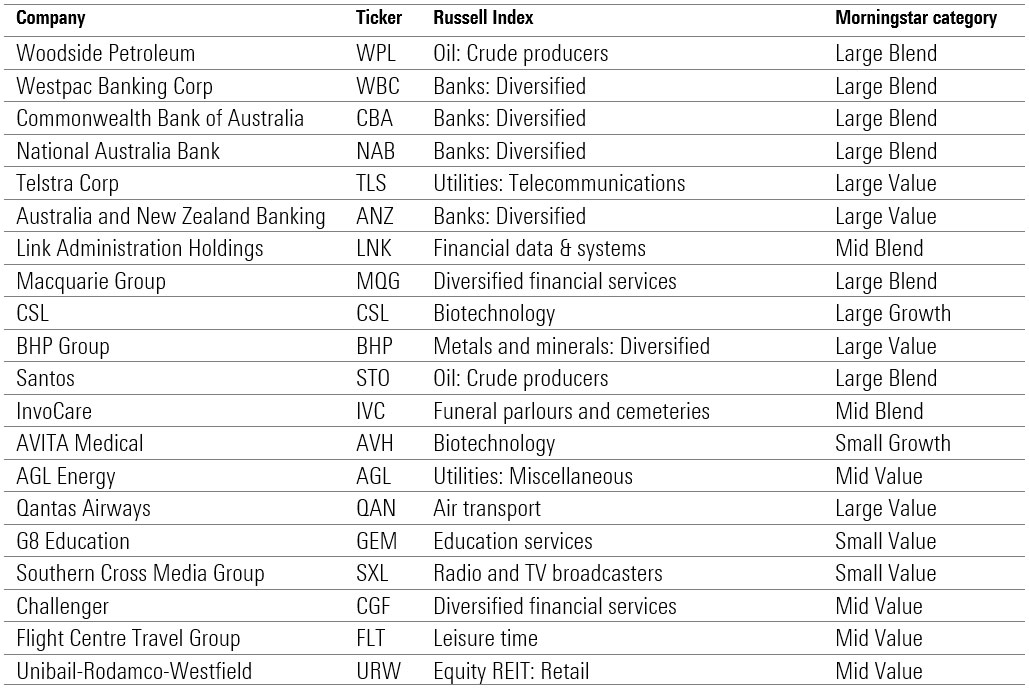 Source: Morningstar Direct
NASDAQ whale
On the international front (via Morningstar Premium), mega-cap NASDAQ-listed companies dominated. Several of these names benefited from the everything-from-home trend, sending stock prices sky high. Investors kept a watchful eye on Tesla (TSLA) as its share price grew almost 700 per cent over the year.
Outside of the US, investors sought stocks heavily impacted by the pandemic including European multinational aerospace company Airbus SE (AIR) and Dutch bank ABN AMRO (ABN).
10 most popular stocks | Morningstar Premium (International equity markets)

Source: Morningstar Direct
Fund investors seek well-known names
The most popular unlisted funds list is, as one would expect, dominated by global fund managers Magellan and Platinum. Although several Vanguard passive strategies make the list, the majority delivered active strategies. Funds from other top-rated families including Hyperion, Walter Scott and Fidelity are also among the most popular.
Lazard Global Listed Infrastructure, Winton Global Alpha, MFS Global Equity Trust and Macquarie Income Opportunities dropped off the top 10 list this year.
10 most popular unlisted funds | Morningstar.com.au (Australia)

Source: Morningstar Direct
Going global with listed funds
On the exchange-traded front, Vanguard's Australian Shares ETF (ASX: VAS) topped the list for a second year running. But the fund company's dominance waned. Australian-grown BetaShares secured three spots, with its NASDAQ 100 ETF (ASX: NDQ) rocketing to second place. The ETF overtook Magellan's actively managed Global Equities ETF (ASX: MGE) as the favourite globally exposed ETF. NDQ did not feature on the list in 2019.
Tech-focused ETFs featured prominently, with entries from ETFS Morningstar Global Technology ETF (ASX: TECH) and BetaShares Asia Technology Tigers ETF (ASX: ASIA), alongside NDQ. Investors continued to seek broad international exposure from passive-ETFs like the iShares S&P 500 ETF (ASX: IVV), BetaShares Global Sustainability Leaders ETF (ASX: ETHI) and the Vanguard MSCI Intl ETF (ASX: VGS).
MORE ON THIS TOPIC: Catching the sustainable investing bug
Three Vanguard funds fell from this year's list – Vanguard Australia Shares High Yield (ASX: VHY), Vanguard Australian Property Secs ETF (ASX: VAP) and Vanguard Australian Fixed Interest Index ETF (ASX: VAF).
Only one listed investment company made the top 10 - Australian Foundation Investment Company (ASX: AFI).
10 most popular listed funds | Morningstar.com.au (ASX)

Source: Morningstar Direct