News
Morningstar runs the numbers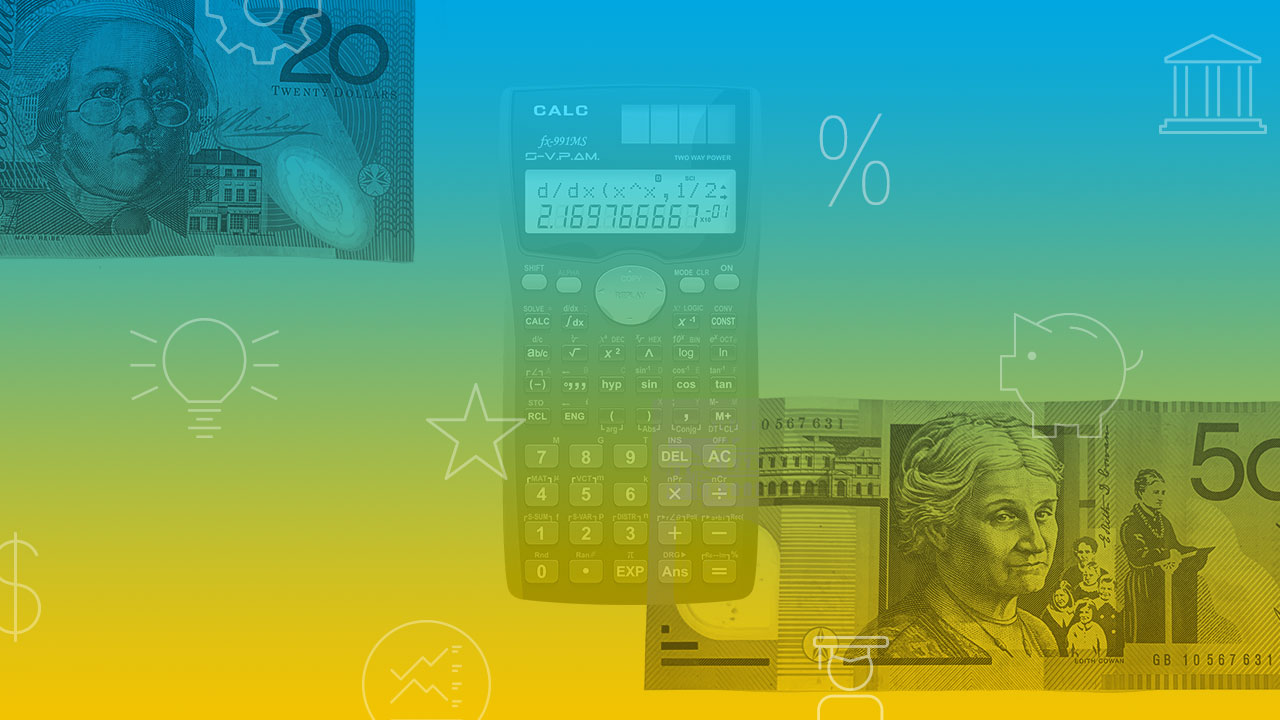 0
The number of women in investment management has improved but is still well short of parity with men, according to new research from industry super fund HESTA. The fund surveyed its 70 investment partners, including both listed and unlisted funds, Emma Rapaport reports: "Progress for women in senior roles at both listed and unlisted managers has stalled, the survey shows. There are still no female Chief Investment Officers at listed managers, and in unlisted managers, the proportion of women at the Partner level remains unchanged at 10 per cent. Alarmingly, women leaving investment teams altogether at listed funds surged at the Portfolio Manager level from 0 per cent to 11 per cent in 2020."
50 per cent
Woolies is spinning off its liquor and gaming businesses and creating a new giant on the ASX, I write: "Endeavour's liquor businesses looms over retail liquor with almost 50 per cent of the total market. Sales are three times larger than its nearest competitor Coles Liquor. Faul estimates that the average Endeavour store—such as big-box Dan Murphy's—generate between 60 to 200 per cent more sales than competitors."
Endeavour lists on the ASX this Thursday.
25 days
Strikes occupy the headlines but their impact on the earnings of big miners is more mixed, writes Mathew Hodge in his analysis of ESG risks in the mining sector: "In an industry with a high level of unionisation, labour strikes and disputes are a likely occurrence. Prolonged disruptions run the risk of impacting production levels. However, it is unlikely to have a material effect on earnings. For instance, even after a 25-day strike at BHP's Chilean copper mine in 2006, copper production for the year had only reduced by 1.3%. In addition, strikes can also see a benefit to price if supply is tighter than it otherwise would have been.
49 per cent
Gen Z's are investing in meme stocks and a surprising number have been successful (so far) writes Sunniva Kolostyak: "In the past 12 months, 16% of British Gen Zs have started investing, according to research from UK-firm F&C Investment Trust. Of those, 62% decided to invest in volatile "Reddit stocks" and 61% were planning to take riskier decisions, making it clear that younger people see social media as an effective tool for financial advice. But while it is great that people are seeing the benefits of investing—and technology is doing a good job in democratising financial services—a lot of people are falling into the trap of being overconfident, overly trusting, and are not doing their own research. And these mistakes could be costly. For example, F&C saw that 49% of Gen Zs made money on the GameStop volatility, but 29% lost money, and 22% broke even."
35 per cent
Critics of index funds may have finally hit the mark with concerns over the proxy voting power of the Big Three (Vanguard, BlackRock and State Street), writes John Rekenthaler: "Should the pattern persist, the Big Three will eventually hold 35% of the typical company's shares. At that point, they truly would be kingmakers. Unless a proposal is so wildly unpopular as not to attract even a 15% vote from remaining shareholders, the Big Three could ensure that the initiative passes. Conversely, if the three organisations remained loyal to corporate managements, they could effectively shut down almost any activist activities."
Chart from the week - Investment yields over time
Investment yields since 1990 (here)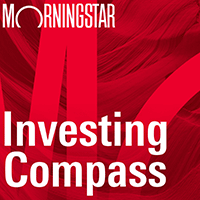 Listen to Morningstar Australia's Investing Compass podcast
Take a deep dive into investing concepts, with practical explanations to help you invest confidently.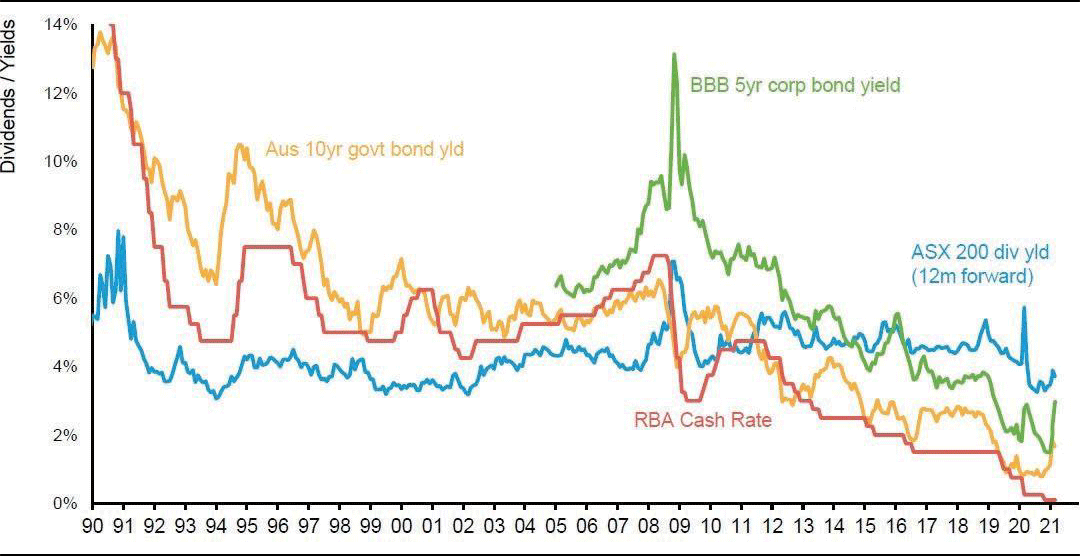 Source: Ausbil with company data, Factset, Refinitiv, MST Marquee
(Click to enlarge)
Most popular articles
Top videos
Morningstar's Global Best Ideas list is out now. Morningstar Premium subscribers can view the list here.