News
Oil market asks: Omicron who?
When the omicron variant of COVID-19 appeared in December, we refrained from making any changes to our oil demand forecast, given the lack of data. Our decision appears correct as the rapid growth of omicron cases is not resulting in a concurrent increase in hospitalizations, which is typically a more important metric for whether to impose lockdowns or travel bans. Longer term, this dynamic could be bullish for demand as it results in greater natural immunization and increased vaccination.
While the ultimate impact of omicron remains to be seen, we are increasing our demand forecast for 2022 slightly, given the low probability that omicron will reduce oil demand and the strong year-end 2021 demand figures. Meanwhile, supply remains constrained as OPEC continues to underperform its stated targets and US producers adhere to capital discipline pledges. As a result, 2022 supply/demand remains in balance, underpinning prices around current levels, in our view. Focus will likely soon shift to 2023 and the potential for the return of Iranian volumes that could nudge the global market into oversupply and pressure oil prices. But lower prices (US$60/barrel) are already incorporated into our fair value estimates.
Global crude overview
As new data emerges that supports the mild effect of the omicron strain, initial fears have been allayed. Though the variant is highly transmissible, vaccines continue to stave off severe illness and curb death rates. Most economies are shifting toward managing infection rates rather than outright avoiding them. Alongside stronger-than-expected demand in the fourth quarter of 2021, we have elected to slightly increase our demand forecast.
China does pose a risk to our demand outlook if it continues to adhere to its strict zero-COVID strategy, particularly given the high transmissibility of omicron and lower efficacy of Chinese vaccines. Despite food shortages and lockdown fatigue in major cities in mainland China, the government has thus far been reluctant to alter its course. A surge in infections by mid-2022 should not affect demand elsewhere, as economies will continue to reopen and return-to-office plans are gradually implemented, though international air travel will probably lag the recovery. We have slightly increased our global consumption forecast for 2022 to 100.6 million barrels a day from 100.4 mmb/d but are leaving our 2023 forecast unaltered at 101.7 mmb/d. Both exceed the prepandemic consumption level of 100.2 mmb/d.
OPEC retained its current output policy in January despite having consistently fallen short of its target quotas in the second half of 2021. The cartel has no incentive to change its course and will probably stick to a cautious ramp-up. Similarly, shale producers are targeting low-single-digit production growth in 2022 and are unlikely to ramp up production until OPEC is operating near full capacity. As such, we have decreased our global supply forecast to 100.5 mmb/d and 102.6 mmb/d in 2022 and 2023, respectively (from 101.5 mmb/d and 102.7 mmb/d). Oil prices will remain elevated at least through the first half of 2022 as markets remain tight. However, we expect supply to balance demand by mid-2022 or by year-end 2022 at the latest, which would damp oil prices as a supply glut emerges.
OPEC brushes aside Omicron concerns, maintains plan to hike output
For the seventh consecutive month, OPEC and its allies decided during the cartel's Jan. 4 gathering to stick with the plan to ratchet up monthly production by 400 thousand barrels a day. Though the decision evinced an optimism that the new variant's impact on oil demand would be less than originally anticipated, actual volumes have persistently fallen short of planned monthly increases. The cartel produced an incremental 283 mb/d in November, leaving a supply gap of over 500 mb/d.
Given that OPEC consistently underdelivered throughout most of 2021 and has little hope of making up lost ground, we've reduced our aggregate 2022 supply forecast for the cartel. The wild card remains Iran; we still think it's probable that the Biden and Raisi administrations will reach a mutual understanding in time, but we don't have sufficient foresight to deviate from our base case, which does not incorporate the return of 1.5 mmb/d of Iranian oil exports until mid-2023.
US shale firms unlikely to accelerate much in 2022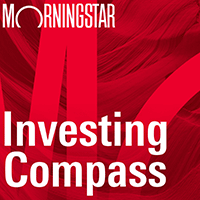 Listen to Morningstar Australia's Investing Compass podcast
Take a deep dive into investing concepts, with practical explanations to help you invest confidently.

Most US exploration and production companies will announce their 2022 capital budgets alongside fourth-quarter results in early February. We expect very few will deviate from the industry's consistent messaging through 2021. Capital discipline will remain priority number one, and management teams will continue to concentrate on minimizing reinvestment rates and maximizing free cash flows. As before, any windfall from higher commodity prices will be used to patch up balance sheets, if necessary, and otherwise be funneled back to shareholders via some combination of buybacks, special dividends, ratcheted base dividends, or commodity-based variable dividends. In 2022, more companies will fall in the latter category as financial leverage has already declined significantly after a lengthy spell of above-midcycle prices (our midcycle forecast is still US$55/barrel for West Texas Intermediate crude).
That leaves little room for excessive US growth. There are already about 500 rigs in US oil plays, and any more would push supply over the likely call on the United States in the next several years, assuming Iran sanctions are left in place indefinitely. And if Iran sanctions are lifted, the goldilocks level for US producers would fall to 400 rigs. Our 2022 forecast for US.supply, assuming 500 rigs in oil plays, is 18.1 mmb/d, or 11% higher year on year.