News
The news you missed while you were away
A very happy New Year from the Morningstar editorial team. To help you get back into the swing of things, we've summarised the biggest market stories you may have missed during Christmas.
Apple briefly became a $3 trillion company
It's happened. In December, we noted that Apple (AAPL) was on the brink of a $3 trillion stock market valuation, and during the break the computer company broke through that mark. When it all went down yesterday, news outlets were quick to note shares had slipped shortly after, leaving the company slightly shy of the $3 trillion mark once more.
The US broke a bleak record
Yesterday, the US became the first country in the world to record more than one million Covid-19 cases in a single 24-hour period, making the country the hardest-hit by Covid-19. Schools in Atlanta, Cleveland and Milwaukee have returned to remote learning.
Elizabeth Holmes' fraud trial returned a verdict
Elizabeth Holmes, the former chief executive of failed Silicon Valley blood testing start-up Theranos, has been found guilty on four charges of defrauding investors. Though she was found guilty of defrauding investors, the jury did not find she had defrauded patients. She now awaits sentencing, and faces years in jail.
New proxy adviser rules
One week out from the Christmas break, Treasurer Josh Frydenberg passed regulation that strips proxy advisers of their ability operate under their existing financial services licence. Their advice, typically given to large superannuation funds and institutional investors, assists clients in making decisions on how they vote at company AGMs. Proxy advisers have until February 7 to apply for a new licence which comes with a range of conditions and penalties.
Tesla ran into trouble, then surged
After a product recall of 475,000 Model S and Model 3 vehicles, shares in Tesla slipped. The company then said that, in 2021, it delivered 936,172 vehicles, up over 87% year on year versus 2020. Shares then rose. Morningstar itself raises its Tesla fair value estimate to $700 per share from $680. Our narrow moat rating is unchanged. At current prices, we view Tesla shares as overvalued, with the stock trading in 2-star territory and more than 50% above our fair value estimate.
Mercedes broke the thousand-kilometer mark
Speaking of electric vehicles, Mercedes' unveiled its Vision EQXX electric car yesterday, which it said could mark a new era for electric vehicle efficiency. The vehicle will supposedly be able to do 1,000 kilometers on one charge. That's 620 miles to us folk!
All was not well at Third Point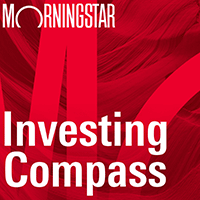 Listen to Morningstar Australia's Investing Compass podcast
Take a deep dive into investing concepts, with practical explanations to help you invest confidently.

The activist investment firm that called for a break up of oil giant Shell is itself embroiled in a war of words with activist investors who themselves hold stakes in it. Shareholders in Third Point Investors say the closed-ended fund has been underperforming. The company's chairman has since quit. Boss Dan Loeb blamed the whole thing on "inexperienced" and "juvenile" activists.
Inflation hit 36% in Turkey
It was not as much of a concern in January 2021, but it certainly is 12 months later. Inflation is on everyone's minds, and in Turkey it is at a 19-year high, soaring to 36%. Normally, central banks raise interest rates to try and cool inflationary heat, but President Erdogan has gone the other way, describing interest rates as "the mother and father of all evil".
Evergrande ordered to tear down buildings
Troubled Chinese property developer Evergrande was back in the news after it was ordered to tear down dozens of buildings on a man-made island in southern China. Evergrande, which had amassed roughly $300 billion in liabilities as of June 30, has been struggling to meet its obligations and to finish building homes that it has presold to many home buyers.
Y2K22 was genuinely a thing
Remember when everyone was worrying about a big computer reset for the millennium causing chaos? Well, Microsoft (MSFT) has confirmed customers of Microsoft Exchange were struggling to receive emails from their servers when their calendars updated to 1 January 2022. The next day it said it was working "round the clock" on a fix.
The world's oldest person got older
The Covid-19 pandemic may have underscored our vulnerability as a species, but it's worth noting that longevity is still a big issue facing retirees and older people. As if to demonstrate the point, Kane Tanaka turned 119 over the Christmas break. The Guinness Book of World Records recognised Tanaka's status in 2019. Apparently she has a weakness for fizzy drinks and chocolate!
Did we get a 'Santa-rally'?
Yes. The S&P 500 index posted a 1.4% gain over the five trading sessions of the year, and the first two trading sessions of the new year, notching its best "Santa Clause rally" since 2012/13.
Biggest movers on the S&P/ASX 200 between Christmas and early January (29/12 - 04/01) include NOVONIX up 22.18% and Pilbara Minerals up 18.92%. Healius, Afterpay and Zip Co all fell between 1.37% and 3.72%.
Overall, the US index gained 4.4% over December, while the local S&P/ASX 200 added 2.6%.
Additional reporting from Emma Rapaport, editorial manager, Morningstar Australia.