News
US, China set for G20 showdown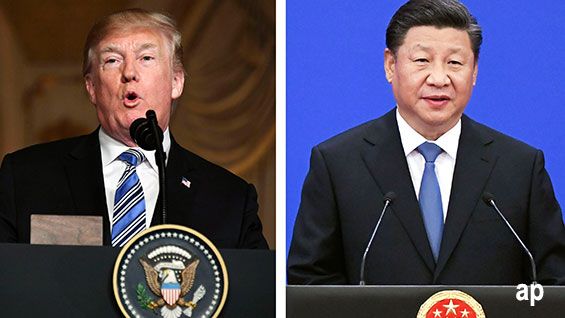 US President Donald Trump and China President Xi Jinping will talk trade at the G20
Hopes are fading that Donald Trump and his Chinese counterpart Xi Jinping can use the G20 summit in Buenos Aires to ease the trade war between the world's two superpowers.
A protracted trade war poses arguably the greatest threat to the global economy since the GFC, and Morningstar's head of equity research Peter Warnes highlights the split allegiances within the Trump administration – between corporate and household interests.
Warnes describes Trump as "probably the most openly zealous supporter of Wall St of any White House resident" but says his administration "should be focused on what is best for Main St rather than Wall St".
And earlier this month, US Vice President Mike Pence traded barbs with Xi at the APEC meeting in Papua New Guinea, setting the tone for a frosty meeting in the Argentine capital this weekend.
Further escalation in the trade tensions could destabilise global supply chains, ultimately affecting Australia, Warnes says.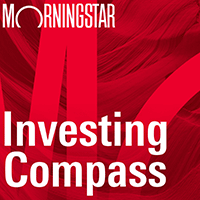 Listen to Morningstar Australia's Investing Compass podcast
Take a deep dive into investing concepts, with practical explanations to help you invest confidently.

"While Australia's exports are somewhat China-dependent, other markets could be disrupted as US exporters try to replace lost Chinese custom elsewhere. We will get caught in the backwash," he says.
High stakes for both sides
It remains unclear what either side has to gain, if anything, in Buenos Aires, says J.P. Morgan Asset Management chief global strategist David Kelly.
Such a zero-sum game scenario could see the US deficit blow out further, as high as $700 billion next year, from $552 billion in 2017 and likely more than $600 billion by the end of 2018, Kelly says.
"China, on its own, accounts for about two-thirds of this deficit. However, higher tariffs on Chinese goods, particularly if matched by higher tariffs by China on US goods, are very unlikely to make a dent in these numbers," he says.
"In the long run, the US trade deficit largely reflects a chronic US budget deficit – if the government spends beyond its means, the nation as a whole is likely to do the same, with imports thus exceeding exports.
"In the short run, this process is aided by a too-strong dollar and fears of a trade war have, if anything, boosted the dollar in recent months."
He believes increased tariffs on Chinese goods would, theoretically, price them out of the US market. But he expects other developing countries would step into the breach, fulfilling the role previously held by China in supplying US consumers and businesses.
"There would be something to gain from a Chinese commitment not to pressure companies to share intellectual property in return for access to Chinese markets. However, this is unlikely to be a game-changer in US living standards," Kelly says.
"In a world that places an ever-rising value on intellectual capital, the long-term trend in American prosperity will be determined in our schools rather than our ports.
"At the same time, China has little to gain from a protracted tariff fight with the US. China is, of course, trying to increase its technological prowess and does need access to US markets for its manufactured products. However, the long-term fortunes of the Chinese economy, like that of the US, probably depends on developing home-grown technological expertise."
The potential losses for both sides are considerable, however, if the trade war intensifies. Kelly points to manufacturing and supply management data to suggest China's economy continues to slow, and may be declining faster.
"A protracted trade war could overwhelm the government's attempts to maintain fast GDP growth through fiscal stimulus.
"Given all of this, it would seem that President Xi and President Trump have every incentive to come to an agreement on trade issues, even if that agreement does not significantly change the status quo. However, perceptions are important on both sides," Kelly says.
"If no deal is reached, by early 2019, the 10 per cent tariff rate on $200 billion of Chinese imports will have been raised to 25 per cent, so that, in all $250 billion in Chinese imports would be subject to a 25 per cent tariff. This may well put sufficient pressure on both sides to come to a deal."
US tipped to keep pressure on China
Nikko Asset Management chief global strategist, John Vail, suggests the US administration will not entirely remove the tariffs on China in 2019 due to a belief the pain it inflicts on China's economy will "push them into acting quickly on reform".
"It seems clear that it will keep the pressure on China until a large measure of success is achieved," Vail says.
He expects US will continue to "make life difficult" for China in other ways. It could for instance continue to discourage allies from using Chinese 5G telecom equipment due to security concerns.
He suggests there are already signs China is responding to this pressure by reducing government hi-tech subsidies and striking deals with US, Japan and European WTO lobbyists.
However, he insists China will eventually be a major player in all hi-tech fields.
"It is just a question of how long it takes and how disruptive and risky a process it chooses to pursue."
Breakthrough is doubtful
For Aninda Mitra, senior sovereign analyst at BNY Mellon Investment Management, there is a less than 5 per cent chance of a far-reaching agreement.
Instead, he says there is a 40 per cent the meeting will end with deliberate ambiguity on whether or not the 1 January tariff increase will occur.
"I suspect there will be pressure to sign some kind of deal," Mitra says. "But if US Trade Representative Robert Lighthizer has his way, it will be an agreement where the US removes the tariffs only when it is verifiable that China has implemented its commitments.
"I do expect China will bring more to the table relative to its June offer but only on the first items being imports and market access.
"While China will likely come close to fulfilling US demands on imports, their promises on eventual market access, intellectual property rights and licensing will be taken as empty promises, as post-WTO history has taught. China is unlikely to make major promises on domestic policy demands."