News
ETF or ETP: What's the difference?
Arian Neiron is the managing director of VanEck Australia. This is a financial news article to be used for non-commercial purposes and is not intended to provide financial advice of any kind.
All ETFs are ETPs, but not all ETPs are ETFs. Let's dispel the confusion.
The terms "ETFs" (exchange-traded funds) and "ETPs" (exchange-traded products) are increasingly being used interchangeably. This creates confusion, as there are important differences investors need to be aware of.
As the term ETF is more frequently used, it's likely many investors believe ETPs are a subset within the ETF category. However, the reverse is true.
ETP is the umbrella term for the collection of financial products traded on a stock exchange that include ETFs, as well as: exchange-traded managed funds (ETMFs); exchange-traded structured products (SPs); exchanged-traded vehicles (ETVs); exchange-traded notes (ETNs); and exchange-traded commodities (ETCs).
What these investments have in common is that they are traded intra-day and are open-ended. This means the number of units on issue is not fixed but can increase or decrease in response to demand and supply.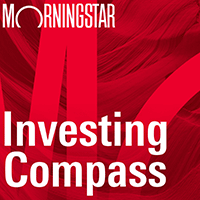 Listen to Morningstar Australia's Investing Compass podcast
Take a deep dive into investing concepts, with practical explanations to help you invest confidently.

Some ETPs use derivatives to create a synthetically constructed trading product through swap agreements with single or numerous counterparties. Some ETPs intentionally gear the investment through borrowing or futures, which increases notional exposure.
Other ETP providers engage in short selling--borrowing securities they think will fall in value and selling them with the intention of buying them back at a lower price. Finally, there are some which do a combination of all of the above. Examples of these include leverage and inverse funds.
These types of products come with heightened levels of complexity and a higher associated level of risk. For this reason, it is important to always look at the product disclosure statement (PDS) to ensure you understand how the underlying investment works. You should understand how the ETP achieves its stated investment objective and, most importantly, the level of risk being undertaken.
The defining characteristic of an ETF is passive management. An ETF's primary investment objective is to provide investment returns that closely track the returns of an index, commodity or currency, rather than attempting to alter the return of the index, commodity or currency. The most common ETFs are index-tracking.
An index contains a selection of securities determined by applying a specific set of rules. Understanding the index's rules is the key to understanding what sets one ETF apart from another. An index is calculated and published by an index provider such as S&P, MVIS, FTSE, MSCI and Morningstar.