News
Taxing the advantages of ETFs
Michael Brown is the director of operations and finance at Market Vectors Australia.
Efficiency is a big reason why exchange-traded funds (ETFs) are gaining popularity with Australian investors. In a single transaction, an investor can buy a sophisticated portfolio of investments using an ETF, but there are also important ways that ETFs keep an investor's tax liability down.
The first is that ETFs have low portfolio turnover. ETFs track an index. As a result, they typically hold on to the stocks that make up the underlying index, so there is rarely a capital gains tax liability flowing to individual investors.
In contrast, if the portfolio turnover were high, as it often is with actively managed funds, capital gains tax liability would also be high. Constant trading by a fund manager means an investor will pay much more in capital gains tax as well as face higher administrative costs.
A second reason why ETFs are beneficial is that they allow investors to get targeted exposure across a vast range of asset classes. The proliferation of ETF choices allows investors to target all types of portfolios they may consider to be tax-effective. For example, an investor may want to target shares that pay fully franked dividends.
For example, if an investor holds units in an ETF that has bought Commonwealth Bank of Australia (CBA) shares, the investor will get franking credits as a refund of the tax the Commonwealth Bank has already paid on its profit. This adds significant value to investors who are focussing on their after-tax return rather than just their dividend yield.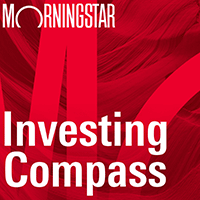 Listen to Morningstar Australia's Investing Compass podcast
Take a deep dive into investing concepts, with practical explanations to help you invest confidently.

Another reason ETFs are favourable is that they protect an investor from their fellow investors. For example, for investors in unlisted funds, there is often a concern that other investors could pull out of that fund before a distribution is made.
If an investor does sell out, they would leave behind their share of any upcoming distributions for remaining investors in the unlisted fund, along with the associated tax liability. What's worse, the departing investor would have to be paid out through the sale of fund assets, leaving the remaining investors with an increased capital gains tax liability.
This doesn't happen with an ETF. Investors don't pull out. They just sell their units on the market to other investors or to a market maker. Market makers are the financial institutions that have undertaken to maintain the liquidity of the ETF.
The market maker may redeem their interest in the fund but, if they do, the ETF makes them take their capital gains with them. The ETF therefore shields investors from the effect of the redemption.
ETFs offer a range of tax advantages, which lead to the investor having more money in the market generating returns. As a tax professional who wants to minimise the tax on my investment portfolio, ETFs are the ideal vehicle.