News
Is credit crunch 2.0 imminent?
Satyajit Das is the author of Extreme Money: The Masters of the Universe and the Cult of Risk.
The global financial crisis was never over. Financial Botox - government spending and cheap, easy money from central banks - covered the deep-seated problems. In financial markets, facts never matter until they do, but there are worrying indications.
Fact 1: The European debt crisis has taken a turn for the worse
An inability to diagnose and deal with the problem means the European debt problems may have reached a point of no return. With the problems having spread to Italy (which has 1.9 trillion euros in debt, more than five times Greece's 370 billion euros), the policy options and political will to deal with the issues are limited.
Greece needs to restructure its debt to reduce the amount owed - a euphemism for default. The agreed 50 per cent haircut was a trim, not the required crew cut, leaving Greece with an unsustainable residual debt burden. Inevitably, the Greek write-downs created speculation that Ireland, Portugal and perhaps even Spain and Italy would follow.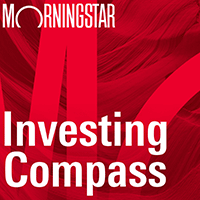 Listen to Morningstar Australia's Investing Compass podcast
Take a deep dive into investing concepts, with practical explanations to help you invest confidently.

An enhanced European Financial Stability Fund (EFSF) was also the cornerstone of efforts to quarantine Spain and Italy as well as, increasingly, Belgium, France and Germany from the contagion. The EFSF's available capacity of 200-250 billion euros is inadequate to fund bailouts, recapitalise banks and avoid contagion. Over the next three years, Spain and Italy will need to find around 1 trillion euros to meet their financing requirements. Italy alone has to find more than 300 billion euros in 2012.
Schemes to enhance the capacity of the EFSF - borrowing for the fund or partial guarantees or seeking Chinese funding - have had lukewarm receptions. More worryingly, the EFSF's attempts to raise money to meet existing commitments have received lacklustre support and faced soaring costs.