News
7 sins of investing
This article first appeared on Morningstar.com.
Years ago, James Montier, then with Dresdner Kleinwort Wasserstein, came out with a white paper titled Seven Sins of Fund Management that looked at how behavioural finance can affect the investment process.
Though penned almost a decade ago, the advice is timeless and has not diminished in value over the years. Morningstar revisits the lessons from Montier and Wasserstein.
Sin 1: Placing forecasting at the heart of the investment process
Forecasting is an integral part of our lives. Even the weather is subject to it. But an enormous amount of evidence suggests that investors are generally hopeless at it. The core root of this inability seems to lie in the fact that we all seem to be over-optimistic and over-confident.
The answer probably lies in a trait known as anchoring, which means that in the face of uncertainty we will cling to any irrelevant number as support. So using forecasts as an integral part of the investment process is like tying one hand behind your back before you start.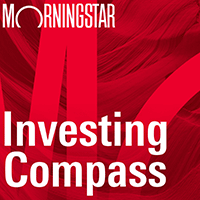 Listen to Morningstar Australia's Investing Compass podcast
Take a deep dive into investing concepts, with practical explanations to help you invest confidently.

Sin 2: The illusion of knowledge
This obsession with information stems from the efficient market theory: If markets are efficient then the only way they can be beaten is by knowing something that no one else does. Investors believe that to outperform they need to know more than everyone else.
Instead of focusing on a few important factors (such as valuations and earnings quality), many investors spend countless hours trying to become experts about almost everything. The evidence suggests that, in general, more information just makes us increasingly over-confident rather than better at making decisions.
We have cognitive limits to our capacity to handle information. Indeed, we seem to make the same decisions regardless of the amount of information at our disposal. Beyond pretty low amounts of information, anything we gather generally seems to increase our confidence rather than improve our accuracy.
So more information isn't better information, it is what you do with it, rather than how much you collect that matters
Sin 3: Company interactions
Why do company meetings hold such an important place in the investment process of many fund managers? The insistence of spending hours meeting company management is bizarre from a psychological standpoint.
The white paper gives at least five psychological hurdles that must be overcome if meeting companies is to add value to an investment process:
1. More information isn't better information, so why join the futile quest for an informational edge that probably doesn't exist?
2. The views of corporate managers are likely to be highly biased.
3. We all tend to suffer from confirmatory bias -- the habit of looking for information that agrees with us. So rather than ask lots of hard questions that test our base case, we tend to ask leading questions that generate the answers we want to hear.
4. We have an innate tendency to obey figures of authority. As company managers generally have reached the pinnacle of their profession, it is easy to envisage situations in which analysts and fund managers find themselves effectively awed.
5. The sad truth is that we are lousy at telling truth from deception. We all think we are great at spotting liars but generally perform in line with pure chance. So even when you meet company management, you won't be able to tell whether they are telling the truth or not.