News
5 traps in using the dividend yield
Karl Siegling is the portfolio manager of Cadence Capital.
Following our last article, 5 traps in using the PE metric, we are writing on possibly the second most misused ratio within the equities investment community -- the dividend yield.
Dividend yield is calculated by dividing the dividends paid by a company in one financial year by the market capitalisation of that company, for example, a $10-million dividend divided by a $200 million market capitalisation company equals a 5 per cent yield per annum.
To the extent the company has paid tax before paying the dividend out, the dividend will often be "fully franked," which means tax has been paid on that dividend at a 30 per cent tax rate.
More recently, the investment community has become fixated on dividend yield, and in particular, the self-managed superannuation fund (SMSF) investor. There are many reasons for this.
SMSF retirees use these dividends to live on and the higher they are, in principle, the higher their standard of living.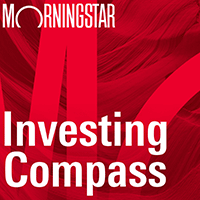 Listen to Morningstar Australia's Investing Compass podcast
Take a deep dive into investing concepts, with practical explanations to help you invest confidently.

SMSF investors actually pay much lower than 30 per cent tax so that the excess amount of tax paid is, in effect, "refunded" to SMSF investors.
Interest rates globally have been falling steadily and are now at historically low levels so that fully franked dividend yields look significantly more attractive than interest on cash in the bank or term deposits.
The risk with fixations, fads and trends in the market is that they can eventually lead to abnormal behaviour. The desire to provide a strong fully franked yield or strong perceived yield can result in less-than-ideal business practices.
The first less-than-ideal business practice is taking excessive risk to deliver greater dividend yield, by significantly ramping up the level of debt within a business.
As company structures increase debt, an inevitable tipping point emerges at which too much risk has been taken to deliver yield and the underlying share price, assets or capital of the company, collapse.
We witnessed this phenomenon in great detail in the GFC with the collapse of real estate investment trusts (REITs), infrastructure trusts and many other financially engineered companies with excessive debt.
As the hunt for dividend yield heats up again, the risks of a repeat collapse in underlying capital can occur.
The risk with dividends is paying out non-cash earnings. This was another common practice before the GFC. A property trust would, for example, revalue a series of buildings as non-cash profits, raise money in the capital markets via a capital raising and then pay those funds out as dividends.
The property trusts engaging in this activity would present as having high and, to the uninitiated, sustainable dividend yields.
Again, this practice continued until there was a massive property market correction. Unrealised gains previously booked as non-cash earnings would have to be reversed and the property trust went from "high, sustainable yield" to no yield, with a massive hit to the asset value of the company's balance sheet.
The most extreme example involved companies paying dividends on unrealised gains while also having excessive levels of debt.