News
Global threats are mounting
Michael Collins is an investment commentator with Fidelity Worldwide Investment, a global asset manager.
The hazards confronting the world economy are mounting. The US economy is recovering at an unspectacular pace of about 2 per cent and a sub-par labour market, sluggish wages growth, renewed doubts about the housing market and weak demand for the country's exports only portend more modest growth ahead.
On top of this, inflation is accelerating, the Federal Reserve is only months away from ending its asset buying and rate increases appear inevitable before too long.
The defeat of House majority leader Eric Cantor in a Republican primary election in Virginia in June by a Tea Party candidate is expected to cement gridlock in Washington and could lead to more showdowns on raising the government's debt ceiling.
The eurozone is still in recession, disinflation could fester into deflation, government debt loads are at default levels and banks are so crammed with dud loans they are restricting lending, while some are wobbling in Austria and have failed in Portugal.
Even if European Central Bank (ECB) governor Mario Draghi's bluff to protect the euro is soothing investors, the financial crunch in the eurozone has morphed into a political crisis revolving around a jobless emergency that is fanning support for nationalistic and fringe parties -- the opposite environment needed to create the political jelling the euro needs to assure its survival.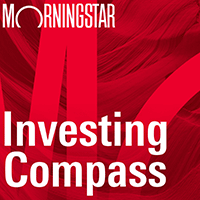 Listen to Morningstar Australia's Investing Compass podcast
Take a deep dive into investing concepts, with practical explanations to help you invest confidently.

Housing is bubbling in countries from the UK to New Zealand.
The emerging world isn't in much better shape, especially as it is riddled with conflicts. A civil war has broken out in Ukraine, only months after Moscow seized Crimea from its neighbour, and Russia could yet invade.
Western sanctions against Moscow in response will damage more than Russia's economy.
In the Middle East, Syria's civil war rages on. Islamists control much of northern Iraq and a third of Syria, and the fighting that is pitting Shias and Sunnis against each other could spread into other countries such as Jordan.
Israel has been to war against Gaza for the third time in six years. Iran could still gain nuclear weapons.
In Africa, Libya has become ungovernable. In Asia, China is creating tension, especially with Japan, as it seeks to broaden its ownership of the China Seas.
Due to China's flexing, military spending in Asia has inklings of an arms race. Nuclear-primed North Korea is as loony as ever while nuclear-armed Pakistan grows more unstable.
Financial and economic challenges are no less menacing in the developing world. Argentina has defaulted for the second time in 13 years after a legal feud with "vulture funds," an outcome that will damage South America's second-largest economy.
China's property market is deflating, while Beijing is only making half-hearted attempts to police out-of-control lending because it worries that proper regulation might make the country miss its 7.5 per cent growth target.
So challenged are many emerging countries by current-account deficits, inflation, sluggish economic growth and plunging currencies that labels of the past such as BRICs (Brazil, Russia, India and China) that flagged the potential of developing nations have given way to "fragile" plus a number, that is, the "fragile five" of Brazil, India, Indonesia, Turkey and South Africa.
Could any of these challenges morph into a shock as damaging as the collapse of Lehman Brothers in 2008? Or could some other threat not yet evident emerge?
Maybe it will be a jump in interest rates. Some analysts say it's only a matter of time before Saudi Arabia is engulfed in the political turmoil of its neighbours. Just think what that would do to oil prices.
Whatever form any shock could take, if one should occur, it's not so much the shock that should worry investors. It's the powerlessness of authorities to respond. There is, however, one hope that shines out from the events of recent years.