News
Morningstar fund downgrades for 2018
Staff turnover and the exit of key managers have forced a ratings downgrade for Macquarie's Asia New Stars fund and Franklin Templeton's Australian Equities fund.
Other funds to be downgraded by Morningstar this year are the iShares MSCI Japan ETF and the Antares Professional Listed Property Fund.
Downgraded from Bronze to Neutral
The loss of two senior investors and continuous turnover in the junior ranks has weakened Morningstar's conviction in the Macquarie Asia New Stars fund.
The departure of Le Cornu, an Asian equity specialist, was announced in August this year, marking the end of ten years at the company. This was compounded by the exit of the firm's other Asian equities linchpin, Duke Lo.
Morningstar analyst Anshula Venkataraman said Le Cornu's exit was a big loss.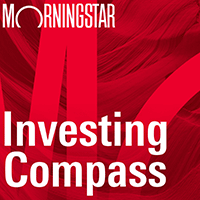 Listen to Morningstar Australia's Investing Compass podcast
Take a deep dive into investing concepts, with practical explanations to help you invest confidently.

"The surprising departures of Sam Le Cornu, comanager of the fund and cohead of the Asian Listed Equities team, and Duke Lo, cohead of China Research and lead manager of the Macquarie Asian All Stars strategy, are enormous changes in what has been a tumultuous 12 months of staff turnover," Venkataraman says.
"We think the departure of Le Cornu is a big loss, as he's been a crucial part of the fund's past success given his involvement in building the team and forming the investment process."
Despite the departures, key personnel remain, notably founding member John Bugg. Venkataraman notes the investment process and long-term track record "can be attributed in large part to him".
Franklin Templeton Australian Equity
Downgraded from Silver to Bronze
Franklin Templeton Australian Equity has likewise suffered from team turnover. The fund has been a longtime favourite of Morningstar analysts, but the gradual withdrawal of Andrew Sisson as chief investment officer has shifted their stance.
Sisson will remain as chief executive and as a member of the portfolio review committee until the end of next year. He will be replaced as chief investment officer Alastair Hunter.
Venkataraman has long held Sisson in high regard, and she views this as a loss to the team.
"Sisson's handover is slow and measured, but, when combined with several team changes, it weakens our conviction in the strategy," Venkataraman says.
"However, Franklin Templeton Australian Equity retains a strong process and competitive fee, ensuring it remains a Morningstar Medallist."
In the 18 months to June 2018, Franklin's investment team lost three of five experienced analysts. Venkataraman notes they have since been replaced, but she says this had left a "relatively fresh and less experienced team in a highly competitive space", lowering her conviction.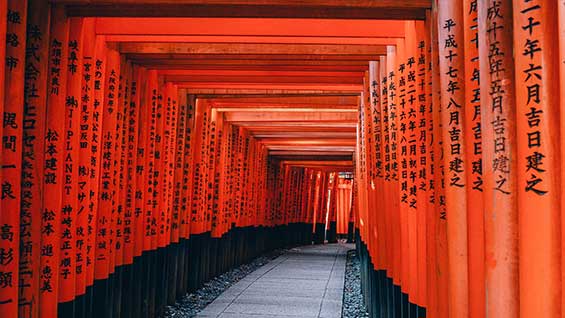 Downgraded from Bronze to Neutral
Another fund to be downgraded this year is iShares Japan ETF. The fund gives Australian investors exposure to Japanese equities, but its niche sector focus has analysts concerned.
IJP tracks the MSCI Japan Index, which, covers more than 300 of Japan's largest companies and about 85 per cent of the Japanese market, which Venkataraman likes.
However, she says there are more diversified rival indexes that include small-caps – the segment most heavily exposed to Japan's domestic economy.
"More than half of the MSCI Japan index is invested in consumer discretionary, technology, and industrials stocks," Venkataraman says.
"IJP could be a good diversifier for Australian investors, given the large exposures to sectors not prominent in their local market. But the conglomerate structure of many Japanese companies (known as keiretsu) carries some risk."
Another sticking point is cost. IJP has "room for improvement", says Venkataraman, noting it charges 0.49 per cent, which is far cheaper than active funds, but pricey for a passive large-cap equity ETF.
For investors wishing to gain exposure to the land of the rising sun, Venkataraman suggests active management.
"Active managers can research such issues and invest across the size spectrum, giving them more flexibility in this niche space," she says.
"We think this has come to fruition as good active managers have beaten IJP over the long term, both on an absolute and risk-adjusted basis."
Antares Professional Listed Property Fund
Downgraded from Bronze to Neutral
Antares Professional Listed Property offers a differentiated approach to the typical Australia real estate investment trust manager, but Morningstar's confidence in the strategy has dimmed.
The property sector is facing structural challenges, particularly as retail moves from bricks-and-mortar shops to online outlets. This has prompted analysts to prefer active managers, who have a specialised knowledge of the sector. In this regard, Antares no longer stands out from the pack, says analyst Michael Malseed.
Antares investment manager Brett McNeill leads the strategy alongside portfolio manager Vikrant Gupta.
"Unlike more-focused peers, McNeill and Gupta sit within the Antares equities team (in addition to property, McNeill is responsible for diversified financials, while Gupta covers a variety of contractors, retailers, and miscellaneous small caps)," says Malseed.
"This gives them the advantage of greater perspective of capital markets and relative valuations, but it comes at the expense of the more granular REIT analysis seen from specialist peers."
Overall, Malseed says Antares Professional Listed Property is an investable strategy for those wanting value-biased exposure to the Australian listed real estate sector. However, in a competitive field, his preferences have shifted elsewhere.
More from Morningstar
• The US China trade war is evolving to a new Cold War
• 5 stocks trading at attractive valuations
• Make better investment decisions with Morningstar Premium | Free 4-week trial