News
Land of the rising stocks
Anthony Fensom is a Morningstar contributor. This is a financial news article to be used for non-commercial purposes and is not intended to provide financial advice of any kind.
The sun is rising again for Japanese stocks, as record corporate profits and a weak yen drive markets higher. With Japanese Prime Minister Shinzo Abe declaring stage two of his "Abenomics" reforms, is it time for investors to turn Japanese?
On 24 September, Abe marked his re-election as head of Japan's ruling Liberal Democratic Party for a second three-year term by announcing new "arrows" for Abenomics, including the goal of boosting gross domestic product by 20 per cent by 2020 to 600 trillion yen ($7 trillion).
Abe declared victory is at hand in Japan's long war against deflation. He also announced new measures to support female and aged workers, along with maintaining the population of the world's third-biggest economy above 100 million for the next 50 years.
Corporate governance reforms have been cheered by investors, with the government and Tokyo Stock Exchange seeking to drive a greater focus on return on equity (ROE). Meanwhile, the Bank of Japan's record-beating monetary stimulus has weakened the yen, inflating the profits of exporters such as Canon and Toyota Motor.
Tokyo stocks have gained more than 16 per cent over the past year, well ahead of the Australian market's 6 per cent rise, as investors bet on continued easy money policies and higher company profits.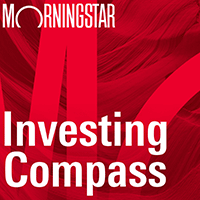 Listen to Morningstar Australia's Investing Compass podcast
Take a deep dive into investing concepts, with practical explanations to help you invest confidently.

Japanese companies earned a record 58 trillion yen in the fiscal year through to March 2015, up nearly 10 per cent on the previous year, according to government data.
In its 1 October announcement, Nikko Asset Management's Global Investment Committee (GIC) predicted Japanese corporate earnings would rise over the next two quarters, boosting stock prices.
"We believe Abenomics is working well, especially for corporations, with the second-quarter pre-tax profit margins soaring to historic highs for both manufacturing and non-manufacturing sectors," John F. Vail, chief global strategist and head of the GIC, said in a statement.
Nikko expects Japan's benchmark TOPIX index to gain 8.5 per cent in yen terms over the six months through to March 2016, with Tokyo stocks expected to rise by around 10 per cent in the year ahead, including the effects of dividends.
Vail told Morningstar that higher global growth and recent corporate governance reforms would aid Japanese stocks, with profit margins continuing to expand.
"Japanese companies have thin operating margins, so any improvement in global growth always has a large multiplier effect on their bottom line. Secondly, there's the trend of corporate governance improvement, leading to a greater focus on ROE. Profit margins are high by historic standards but still low by global standards, so there's still room for them to grow," he said.
The weaker yen has helped lift not only corporate profits but also the mindset of consumers, which had been stuck in a deflationary strong yen scenario, he said.