News
Sustainable funds largely swerve around Nissan scandal

The arrest of Nissan chairman Carlos Ghosn in Japan on charges of under-reporting his compensation was shocking news, but investors paying attention to the company's corporate governance practices shouldn't have been all that surprised.
Nissan Motor Co's NSANY corporate governance practices are the worst in the automobile industry. According to Sustainalytics, Nissan Motor Co's corporate governance performance ranks dead last in the global automobile subindustry group. That's 41st out of 41 companies.
Ghosn was overnight dismissed as Nissan's chairman, marking a stunning fall from grace for the globetrotting executive. The board voted unanimously to remove him and said its alliance with Renault won't change. The French and Japanese governments also vowed support.
On the subject of remuneration in particular, Sustainalytics points out in its current analysis (which predates Monday's revelations) that the company's remuneration practices "raise some concerns" because payments to executive directors are large and the "controlling shareholder appears to be involved in setting the remuneration." The report also notes that the company lacks a remuneration committee.
From the screenshot below, you can see that Nissan Motor Co is a laggard not only in the way it handles remuneration, but is a laggard or underperformer in four of the other five categories in Sustainalytics' corporate governance framework. Poor corporate governance practices also raise Nissan's overall ESG risk, which places in the worst quintile of the subindustry.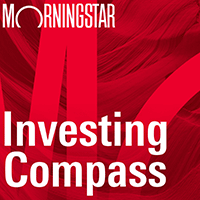 Listen to Morningstar Australia's Investing Compass podcast
Take a deep dive into investing concepts, with practical explanations to help you invest confidently.

This is a great example of why it makes sense to incorporate ESG analysis into the investment process. It can help you avoid value-destroying controversies like this one in the first place or at least help you understand the risk you're taking on.
Nissan Motor lost 5.85 per cent Monday; Renault, which owns nearly half of Nissan and is part of the overall Nissan-Renault-Mitsubishi business alliance lost 7.1 per cent.
But therein lies another part of the story. Renault is one of the better overall ESG performers in the automobile manufacturers subindustry, but a closer reading of Sustainalytics' corporate governance report reveals that it is an underperformer when it comes to audit and financial reporting and a laggard in terms of ownership and shareholder rights. Overall ESG ratings don't always tell the whole story, so it pays to dig into the details.
ESG funds largely avoid Nissan
Most ESG funds appear to have already steered clear of Nissan. Among 60 US-based ESG open-end funds and ETFs that invest globally or only outside the US, only five had positions in Nissan as of their most recent portfolios dated Sept. 30. One fund, Domini Impact International Equity DOMIX, had a large active overweight in the stock.
ESG funds tend to like Renault better, although all 11 of those that hold the stock are index funds. BMW is the most widely held automobile stock among ESG global equity funds, appearing in 18 portfolios, while Honda HMC is second, appearing in 14 portfolios. Tesla appears in only four portfolios, but as a US-domiciled stock, it was only eligible for half the portfolios in this analysis--those that can invest in US and non-US stocks--and the analysis didn't include US-only equity funds. One stock not seen in any ESG global equity portfolio: Volkswagen.
More from Morningstar
• Telstra board fires back after shareholder strike
• NAB's $314m payout as more Hayne pain ahead
• Make better investment decisions with Morningstar Premium | Free 4-week trial