News
What Westfield can teach us about strategy
This column is the first in a series, "Your portfolio and you," by Wilson HTM Investment Group investment adviser Peter Esho.
Last week's Reserve Bank of Australia (RBA) rate cut brings about some important questions. Should investors be aiming for dividend stocks despite the huge rally in banking shares? Is Telstra (TLS) going to $6? Should the focus be on growth opportunities from lower lending rates?
Is franking the swing factor? Should a premium be paid for certainty, which can disappoint like the Coca-Cola Amatil (CCL) downgrade? Or are the miners that are trading on big discounts the way to go?
These are all very relevant questions and all very confusing from a portfolio perspective. Let's stand back for a minute and think things through.
The answer really depends on the underlying investment strategy. It all sounds very formal, having a strategy around your investments, but it really is the most important starting point to every investment process.
Many investors think they have a strategy, but if you ask them to define it in one sentence, they will struggle. If you're reading this, ask this question of yourself. The most common answer is something along the lines of: "I want a little bit of income and capital growth. I also want to find a small-cap stock with huge returns and not lose any money during the process."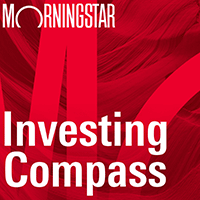 Listen to Morningstar Australia's Investing Compass podcast
Take a deep dive into investing concepts, with practical explanations to help you invest confidently.

Basically, that's an "I want it all" approach, which we all know is not possible.
It's not just individual investors. Many companies also fail to define their investment strategy. I met a company at an investment briefing this week, which is looking at putting together an IPO (initial public offering) in the real-estate space.
After an hour-long presentation and various questions from the analyst team, I realised the presentation slides did not contain a section or even sentence on strategy. It's something that is often overlooked.
The very intelligent and experienced managing director managed to answer the question when asked, but not having it in the presentation slides shows how even the most intelligent investor in the market can often overlook the most simplistic issues.
So, what's the right investment strategy? That's something that you will need to answer for yourself. It largely depends on circumstances, motivations, risk tolerance, goals, and the pace at which you want to achieve them.
What I plan to do here is show you an example of how strategy setting in portfolios plays an important part in success. You can look at fund managers, or even better, find companies that have strategised successfully over the years.