News
Why Fund Categories Matter
Remember that old saying, "two's company, three's a crowd"? Well, one situation where that's definitely not the case is when it comes to managed funds, where it's very important to have confidence that to the greatest possible extent, you're comparing like with like. So just why do fund categories matter? Fundamentally, because a clearly-defined and robust fund classification system provides all the participants in the financial services industry - investors, financial advisers, and fund managers alike - with a common framework. Grouping similar funds together in discrete categories enables people to select and combine funds in ways which are more likely to translate into portfolio diversification, and to understand and avoid less effective investment behaviours, notably the phenomenon of 'performance-chasing'.
How We Classify Funds into Categories
The first step in our fund classification system is identifying a fund's 'legal type' - whether, for instance, the fund is a unit trust, a superannuation fund designed for saving for retirement income, or a pension for providing an income stream during retirement. On top of this, we then overlay whether a fund is designated 'retail' - aimed by the fund manager at ordinary investors - or 'wholesale', aimed primarily at institutional and professional investors.
In the case of diversified share funds - those which don't invest in specialist areas, such as emerging markets - the final stage in the classification process is based on two essential characteristics. The first is the investment style the fund manager uses to select stocks, which we group into either growth, value, or a blend of the two. The second is the area of the market in which the fund manager primarily invests in terms of market capitalisation - whether the fund invests primarily in larger-sized, medium-sized, or smaller-sized stocks, known in shorthand as 'large-cap', 'mid-cap', or 'small-cap'.
Helps Avoid Destructive Investment Behaviours
Another key benefit of classifying funds narrowly is that it helps investors and advisers understand the drivers of fund performance more clearly, and respond more intelligently, avoiding knee-jerk reactions to the market's changing style preferences.
Several years ago, for example, conditions in the Australian sharemarket were particularly favourable to value-style fund managers such as Investors Mutual and Tyndall. At that time, growth-style fund managers such as Merrill Lynch really struggled, because market conditions were against them. This produced a situation where investors may have gravitated towards value-style funds, skewing their portfolios heavily towards one particular investment style.
Fast-forward a couple of years, and market conditions are now strongly in those growth fund managers' favour, and it's the value managers which are down in the dumps. Those investors who loaded up on value funds, ignoring growth-style counterparts, will have handicapped the returns their portfolio could have been earning for them. Similarly, by loading up on growth-style funds now, you're storing up trouble for when growth hits a performance hurdle.
Here's an example of how this could have worked in practice. Over the year to 31 December 1999, the best-performing funds on average among those investing in Australian stocks were small-cap growth-style funds, which recorded an average return for the year of 63.35 percent. For the same period, large-cap value-style funds produced a more moderate 10.85 percent.
The following year saw the small-growth funds' average return dip to 8.86 percent on average, which then slumped to a measly 1.51 percent over the year to 31 December 2001. But what had been happening to our large-value funds? Well, their less showy 10.85 percent average return for 1999 was followed by 11.65 percent in 2000, and 14.33 percent in 2001 - good results just when the small-cap growth funds were heading way south.
An investor who had loaded up on those small-growth funds in 1999 and neglected their exposure to large-value funds would have had two years of relative disappointment, while an investor who had maintained exposure in their portfolio to large-value funds would have had a much better outcome. You can see in this example the benefits of using our categories to identify where there are gaps in your portfolio, both in terms of investment style and market-cap exposure, to avoid the disappointing outcomes of performance-chasing.
Overcomes Fund Labelling Inconsistencies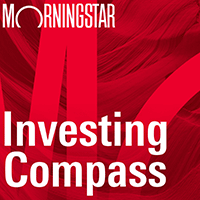 Listen to Morningstar Australia's Investing Compass podcast
Take a deep dive into investing concepts, with practical explanations to help you invest confidently.

Having a unified fund classification framework also helps overcome the problem of inconsistencies among different fund managers in how they label their funds. This is particularly an issue when it comes to multi-sector funds, where one fund manager's 'Balanced' can have an asset allocation very similar to another's 'Growth'.
That's why we allocate multi-sector funds into five categories on the basis of their underlying target asset class allocations. Funds which aim to have less than 20.0 percent of their assets invested in the growth asset classes of shares and property go into the 'Multi-Sector Conservative' category, while at the other end of the scale, funds with more than 80.0 percent of their assets in these kinds of investments go into the 'Multi-Sector Aggressive' category. This helps to ensure that irrespective of fund labelling, you're broadly comparing funds investing in similar proportions in similar kinds of assets.
These categories are already embedded in the search tools on this website, and in the other products and services Morningstar provides to financial professionals. And later this year, we'll be moving all of our tables published in newspapers and magazines over to these categories. Watch out for the change.
Phillip Gray is Morningstar's Editorial & Communications Manager. He welcomes your email but cannot offer specific portfolio advice. He can be reached at phillip.gray@morningstar.com