News
10 tips for top stock picks
The following article is part of an ongoing educational series. The previous article can be found here.
By this stage of our ongoing investor education series, you may be starting to wonder where all the great stock ideas - or even the good ones - really come from.
How did the earliest investors know to research a CSL Limited (CSL) in the early 1990s, let alone invest in it?
After all, the Australian Securities Exchange (ASX) offers a menu of over 2000 companies, many of which will be unfamiliar to you.
From your ASX shopping list, you'll select just a handful of stocks to start with and probably never more than a dozen or so.
Some may multiply their earnings tenfold in the next couple of years, while others may merely fold. And you can't possibly cover them all.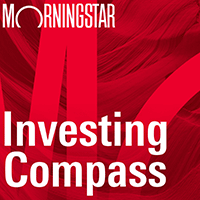 Listen to Morningstar Australia's Investing Compass podcast
Take a deep dive into investing concepts, with practical explanations to help you invest confidently.

Add you could spend your life researching also-rans, while everyone around you appears to be riding winners. Then, even when you do strike oil, how will you know it's the best deal around?
Let's kill that last idea straight away.
You won't ever know if you're taking the best opportunity and, even in hindsight, the answer won't always be clear.
If you could pick the best investments every time, you'd be gracing the cover of Fortune magazine and swapping racing tips with the Sultan of Brunei.
When you find a great company at a good price or a good company at a great price, forget what else might be out there - you can buy the others later!
If you really have uncovered a good one, you'll usually be fairly rewarded over time.
But if you're tempted to chase every shooting star, you'll gain first-hand experience of an old stockmarket saying: "Stocks that shoot higher have further to fall."
Actually, as far as I know it's not an old stockmarket saying. But it should be.