News
Morningstar's Summer Reading List

If you're anything like us here at Morningstar, summer is a time to escape the market tumult, reflect and perhaps learn a new approach. (Rest assured, however, we will still provide you with the usual market insights and analysis.)
So, we've compiled a selection of books that engrossed our staff over the year.
This year's list is diverse, spanning books that cover the spectacular downfall of a Silicon Valley darling to a sci-fi thriller that delves into the search for extra-terrestrial intelligence. Each, amazingly enough, is applicable to investing.
Here's what we've been reading: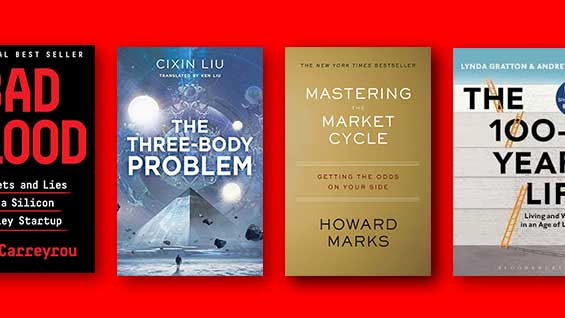 Bad Blood: Secrets and Lies in a Silicon Valley Startup, by John Carreyrou. This recommendation comes from Morningstar managing director Jamie Wickham. Bad Blood shines a light the rise and fall of Silicon Valley healthcare darling Theranos, the multibillion-dollar biotech fraud start-up headed by Elizabeth Holmes. Wickham says the story is more about what not to do. "But it is a great read and reveals how people can get swept up in the euphoria," he says.
Morningstar content editor Lex Hall was enlightened by The Wisdom of Finance: Discovering the Humanity in the World of Risk and Return, by Mihir Desai. Desai, a Harvard Business School professor, has produced a penetrating look at how classics of literature and film can illustrate and explain financial principles.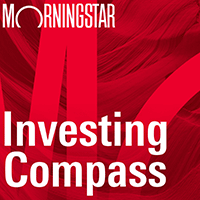 Listen to Morningstar Australia's Investing Compass podcast
Take a deep dive into investing concepts, with practical explanations to help you invest confidently.

The Three-Body Problem (Remembrance of Earth's Past 1), by Liu Cixin. When we put the call out for publications, we didn't expect to receive a science-fiction thriller with a Proustian-sounding title. But Morningstar portfolio manager Nimalan Govender insists The Three-Body Problem by China's most popular science-fiction author should be mandatory reading for investors. The three-body problem is loosely based on the problem of determining the motion of three bodies in space, moving under no influence other than their shared gravity. From Govender's understanding, there is no general solution for this problem. But he assures us there is a financial takeaway from this esoteric, and multi-award-winning – and at times, gruesome – tome.
"We face a similar problem in markets as we try to find the ideal model to explain returns and volatility," he says. "We always work on the basis that our reactions are rational and can therefore be explained. If, however, (and in reality) response to both financial and non-financial information is to some degree irrational, then you have a three-body problem."
Mastering the Market Cycle: Getting the Odds on Your Side, by Howard Marks. This book received several nominations from Morningstar staff, including the head of performance analytics and investment risk Iain Perry. This new book from legendary American investor Howard Marks reveals how to track and react to the ups and downs of the stock market. It hits the shops next week, and there is an audiobook version, although you're probably better served digesting this kind of fare in print (and before the turkey arrives).
I often get book recommendations from Slate Money (podcast), but an interview with former World Series of Poker champion Annie Duke captured my attention. Her book, Thinking in Bets: Making Smarter Decisions When You Don't Have All the Facts, draws on real examples from business, sports, politics, and (of course) poker to share tools anyone can use to embrace uncertainty and make better decisions. I couldn't put this book down and I believe it's enormously applicable to the world of investing. For Morningstar's newest readers, Millennial Money: How Young Investors Build a Fortune, by James O'Shaughnessy, is a compelling read. O'Shaughnessy argues that the millennial generation – that enigmatic species born roughly between 1980 and 2004 – will not be able to rely on pensions and social security in retirement. Instead, they'll have to save and invest in the global stock market to reach their goals.
Morningstar equity analyst Daniel Ragonese, who covers Crown Resorts among other stocks, is looking forward to reading the The Price of Fortune: The Untold Story of Being James Packer - the new biography of James Packer by award-winning journalist Damon Kitney. The book is a fascinating, and at times harrowing, glimpse into Packer's life, his battle with alcohol and his tumultuous relationships, and how they affected his empire.
China's Great Wall of Debt: Shadow Banks, Ghost Cities, Massive Loans and the End of the Chinese Miracle, by Dinny McMahon. This recommendation comes from Morningstar senior editor Glenn Freeman. The world is watching China's rise as a global economic power. Freeman says this book is filled with insights into China's economy and the intrinsic role debt has played in its success to date. "McMahon lived in China for several years, and his first-hand experience shows," he says. "He has a solid understanding of the cultural mores that underpin phenomena such as shadow-banking and corporate corruption."
100 Year Life: Living and Working in an Age of Longevity, by Lynda Gratton & Andrew Scott. Living beyond 100 is historically rare, but more than half of children born in developed countries today have a life expectancy greater than 100 years. 100 Year Life examines how a traditional three-stage approach to society – education, work and retirement – will respond to the proposition of more and more people reaching a century of life. Morningstar regional manager Samantha Woodham says this book made her take a step back and her open her eyes to the bigger picture.
Skin in the Game: Hidden Asymmetries in Daily Life, by Nassim Nicholas Taleb. Skin in the game is necessary for fairness, commercial efficiency, and risk management, Taleb argues, as well as being necessary to understand the world. Morningstar senior product manager Jason Prowd acknowledges that Taleb can be "needlessly caustic", but urges readers to look past that and read the book anyway. "Here Taleb focuses on an often-forgotten truth: incentives really matter – both at an individual and society level."
And for the thick-skinned among you, The Subtle Art of Not Giving a F*ck: A Counterintuitive Approach to Living a Good Life by Mark Manson. This recommendation from Morningstar senior international editor Emma Wall comes with a colourful language warning. "It's a self-help book for people who hate self-help books," she says. While not technically about investing, Wall says it's full of useful and interesting techniques for living your best life.
Others at Morningstar, however, have opted for different forms of literature over the summer. Asked what he's going to retreat to over the holiday period, Peter Warnes, Morningstar head of equity of research, simply offers "the form".