News
4 types of stocks you should hold
So you're thinking of starting a portfolio, evaluating how your holdings have performed, or considering some portfolio spring cleaning?
Here are four types of stocks that every savvy investor should hold to help give a balanced equity portfolio.
1) Growth stocks
These are the shares you buy for capital growth, rather than dividends. Growth stocks are essentially shares in those companies that are generating positive cash flows and whose earnings are expected to grow at an above-average rate relative to the market.
You buy and hold the shares, riding the appreciating value of the asset and hold on during any dips.
For the first few years you may not make much on the shares but if you hold onto them for long enough, and good quality managers avoid the pitfalls along the way, you'll be well looked after when other investors hop on board at higher prices.
An example in Australia is CSL Limited (ASX: CSL), the old Commonwealth Serum Laboratories. The shares are only yielding 1.4 per cent a year in terms of dividends but investors aren't complaining.
The former government laboratories were privatised in 1994 at $2.30 a share and the shares have since gone up by a factor of more than 45 times.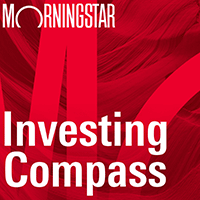 Listen to Morningstar Australia's Investing Compass podcast
Take a deep dive into investing concepts, with practical explanations to help you invest confidently.

They broke through $100 in December and are now around $117 each--as they march towards $150.
2) Dividend or yield stocks
Yield stocks are typically those that perform well in bull markets while providing partial downside protection for investors in bear markets.
They are the stocks of choice for the income-seeking investor.
The stock yield is calculated by dividing the yearly dividends paid by the company with the company's share price.
For example, if a company is expected to pay out $0.50 in dividends over the next year and is currently trading at $20, the dividend yield is 2.5 per cent.
It is because of their dividend yield that the four big banks and Telstra (ASX: TLS) account for well over half of retail investors' shareholdings in Australia.
They have been sold down since late last year on the reasonable basis that the economic outlook is not rosy, but they're not going out of business any time soon.
3) Investment in high-growth new issues
Also known as initial public offerings (IPOs), these are why the share market was created in the first place.
These events mark the first time that companies sell their shares to the public. Once they're listed on the share market, of course, anyone can buy and sell but what is often lucrative is getting an allocation in the IPO before the shares list.
In times past, retail investors may have found it hard to get access to new company floats, which have often been reserved for institutional investors.
That's now changing, thanks to technology and the OnMarket app and bidding platform which enables retail investors to access and bid for free on IPOs.
And the returns in recent times have been very good indeed. In 2015, IPOs returned 23 per cent on average.
That suggests a percentage of any well-diversified portfolio should be allocated to IPOs, either as a short or long-term holding.