News
Safe withdrawal rates for Australian retirees
David Blanchett is Morningstar's US-based head of retirement research, Anthony Serhan is Morningstar's managing director of research strategy Asia Pacific, and Peter Gee is a Morningstar fund analyst.
There is a growing body of literature on safe withdrawal rates for retirees. Most of this research has reached conclusions based on historical returns, primarily historical returns in the United States.
While it's impossible to predict the future, the market environment today for Australians is unique, and therefore it makes more sense to base withdrawal rates off expectations versus history.
In this paper we briefly explore safe withdrawal rates from the perspective of historical returns, both international and domestic, but more importantly provide some context of safe withdrawal rates given our return expectations. There are four primary findings from this research.
First, Australians may have unrealistic future return expectations given how well the markets have performed historically.
Second, while safe withdrawal rates today are similar to historical averages, they are lower and may be significantly lower when incorporating improvements in mortality and the impact of fees.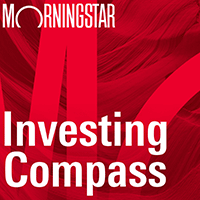 Listen to Morningstar Australia's Investing Compass podcast
Take a deep dive into investing concepts, with practical explanations to help you invest confidently.

Third, current minimum withdrawal rates for account-based pensions in Australia may lead to investors depleting retirement assets too soon.
Finally, a balanced portfolio is likely the best allocation for Australia retirees. Overall, while these findings are less optimistic than past research on the topic of safe withdrawal rates, they are nevertheless an important starting place for retirees and financial advisors today.
Safe initial withdrawal rates
Initial research by Bengen (1994), among others, suggests an initial safe withdrawal rate from a portfolio is 4 per cent of the assets, where the initial withdrawal amount would subsequently be increased annually by inflation and assumed to last for 30 years (which is the assumed duration of retirement).
This finding led to the creation of the "4 per cent Rule," a concept that is often incorrectly applied:
• The "4 per cent" value only applies to the first year of retirement, whereby subsequent withdrawals are assumed to be based on that original amount, increased by inflation.
• Additionally, the assumed retirement period is 30 years, which may be too short or too long based on the unique attributes of that retiree household.
• The idea of "safe" was measured by the likelihood that you would still have money left after 30 years. The withdrawal rate generated from such analysis does not reflect the expected or median return on assets, but rather returns at the lower end of possible outcomes.