News
JB Hi-Fi lifts H1 profit 5.5pc despite retail headwinds

JB Hi-Fi has posted healthy gains after announcing a 5.5 per cent boost in first-half profit, defying volatile holiday trading and fears about a weaker dollar hurting retailers.
The electronics and home entertainment retailer was up 3.68 per cent at 11.30am on Monday, trading at $23.41, closing in on Morningstar's $24.50 fair value estimate.
Net profit is up 5.5pc to $160.1 million; and revenue for the six months to 31 December rose 4.2 per cent to $3.84 billion, with comparable sales in Australia, New Zealand and at The Good Guys - the white goods business it bought in 2016 - all going up.
The interim dividend is up 5c to 91c, fully franked.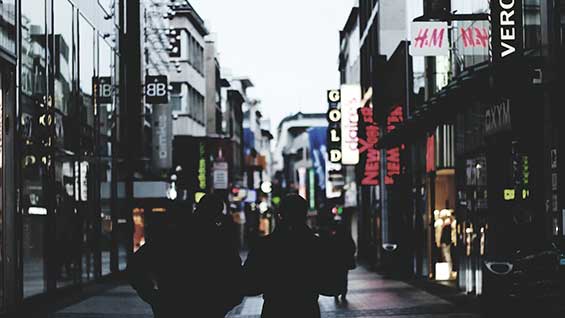 Local retailers will suffer if import costs keep rising on the falling dollar
Communications, games hardware, audio, fitness and connected technology drove a 3 per cent increase in comparable sales from JB Hi-Fi Australia, while comparable sales rose 12.6 per cent in NZ and 1.5 per cent at The Good Guys.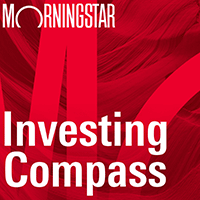 Listen to Morningstar Australia's Investing Compass podcast
Take a deep dive into investing concepts, with practical explanations to help you invest confidently.

The retailer said on Monday it expects full-year profit to rise as much as 5.1 per cent, but struck a cautious note after comparable sales growth slowed across the board in January.
"The company continues to see positive sales growth, however in the Christmas quarter and January there has been increased volatility and a bias in customer purchasing towards key promotional periods," JB Hi-Fi said in a statement.
JB Hi-Fi's Australian online sales rose 21 per cent on the prior corresponding period to $144.4 million, meaning roughly $1 out of every $20 in sales is generated that way.
JB Hi-Fi gave full-year net profit guidance of between $237 million and $245 million, an increase of between 1.6 and 5.1 per cent.
It expects to open five JB Hi-Fi stores and two Good Guys stores in Australia over the 12-month period, while closing two JB Hi-Fis in Australia and one in NZ.
JB Hi-Fi's headline sales and NPAT growth both tracked below Morningstar's prior estimates, said analyst Johannes Faul. Comparable sales growth in the core JB Hi-Fi Australia segment slowed towards the back-end of the first half of fiscal 2019, and momentum continued to slow last month.
"Despite the slower than anticipated sales growth, JB Hi-Fi continues to take share of the Australian consumer electronics and home appliances market, which was virtually flat over the period," Faul said.
JB's positive result comes as a weakening Australian dollar adds to the mounting concerns for the retail sector.
The decline in house prices sapped consumer spending in the second half of last year, according to Deloitte's 2019 Global Powers of Retailing report, released on Monday, which means local retailers will suffer if import costs keep rising on the falling dollar.
"Retailers' heavy reliance on imports has many watching the value of the Australian dollar closely," said David White, Deloitte's retail, wholesale and distribution leader for Australia.
"Any major decline in the currency could result in significant cost pressures at a time when there is little room to increase consumer prices."
The Aussie dollar, already down about 2.5 per cent this month against the US dollar, dropped another third of a US cent on Friday after the RBA cut both inflation and GDP forecasts.
The local unit is down about 13 per cent against the greenback since January last year.
And consumer spending in the year ahead will be contingent on wage growth and, as consumer wealth declines, "the willingness to forgo savings for spendings declines", White warned.
Sluggish wage growth has been a longstanding issue in consumer spending growth, with the RBA on Friday trimming its GDP and inflation forecasts for the year to June and the following 12 months.
Another threat facing local retailers is Amazon, which is expected to increase competition in product offerings and fast delivery times as its network expands, says Morningstar's Faul.
And then there's the May federal election. "Elections create uncertainty, which always risks affecting consumer behaviour," says Faul.
The Deloitte report said the world's top 250 retailers raked in a total $US4.53 trillion in revenue last year, up 5.7 per cent on 2017.
Thirty-nine of those retailers operate in Australia and, on the plus side, 2019 should also create opportunities for some to flourish.
Meanwhile, JB Hi-Fi shot up from No 218 to No 182 after adding more than $1 billion in revenue thanks to a full-year contribution from the acquisition of whitegoods retailer The Good Guys.