News
5 undervalued global heavyweights

Telecoms, anti-cancer treatments and state-of-the-art computer chips are just some of the areas where Morningstar sees opportunities among global stocks.
European telcos Telefonica, Orange and BT are expanding their networks and trading at discounts of up to 40 per cent. American biotech Incyte Corp has a virtual monopoly on some blood cancer therapies, and chipmaker Intel continues to boost its processing clout.
Telefonica expands its empire
Telefonica (NYSE: TEF) is the incumbent fixed-line and wireless telephone operator in Spain. It carries a narrow-moat rating and trades at a 40 per cent discount because of its dominance in its home country and its reach into Europe and Latin America.
As well as its 60 per cent market share in Spain, Telefonica has the second-most wireless subscribers in the UK, and with the acquisition of E-Plus, it is the largest wireless operator in Germany.
The company is currently trading at US$8.69—a 40 per cent discount to the US$14.50 fair value estimate set by senior equity analyst Allan C. Nichols.
Beyond Europe, Telefonica has substantial fixed-line and wireless assets in Latin America, including being the largest telecom operator in Brazil, where 65 per cent of its customers reside. However, they only provide about 45 per cent of its revenue and pre-tax earnings.
However, there are risks. Telefonica's push into Latin America exposes it to currency volatility, political and economic risk, and also higher debt from acquisitions.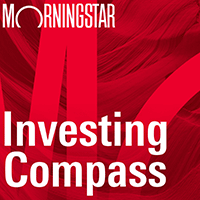 Listen to Morningstar Australia's Investing Compass podcast
Take a deep dive into investing concepts, with practical explanations to help you invest confidently.

"The company has been on a buying spree and risk overpaying for additional acquisitions similar to Vivo or overleveraging its balance sheet," says Nichols. "Competition is increasing in all of Telefonica's markets, which could impede the firm's ability to boost its margins."
BT Group rolls out the fibre
BT Group (NYSE: BT), formerly known as British Telecom, is the incumbent phone operator and largest supplier of fixed-line phone services in Britain, with about 38 per cent market share.
BT owns the only telephone network that reaches the entire population of the UK
BT's 2016 decision to acquire EE - the largest wireless operator in the country - was somewhat of a masterstroke as it transformed BT into the only truly convergent telco in the UK. Until this point, BT had trailed its European rivals in merged services. But the EE acquisition finally allowed it to offer fixed-line and wireless telephony, broadband and pay TV on its own network.
BT's consumer sector division has been the linchpin and its rollout of fibre to the premises is promising in the eyes of Nichols, who sets its fair value estimate at US$23.50—which means a 37 per cent compared to its current trading price of US$14.79.
"We are pleased BT is finally getting serious about building FTTP and has announced plans to pass 3 million premises by 2020 and if conditions are right 10 million by 2025," Nichols says.
BT owns the only telephone network that reaches the entire population of the UK and is thus able to withstand threats from fixed-line rival Liberty Global. However, Sky too has added equipment to BT's exchanges and is eyeing a potential extension of its coverage to 90 per cent.
Other risks loom too. BT's global services division and the UK public sector are crimping gains in retail, although Nichols expects this to turn around. BT will also have to invest in its next-generation network to keep up with faster internet speeds Virgin Media offers.
Then there are peripheral risks. If Brexit forces a recession people may reconsider the worth of their top-of-the-line bundles that BT has been spruiking.
Nichols expects BT's revenue to fall about 1.9 per cent in fiscal 2019 and then return to growth, averaging about 1.4 per cent annually for the next four years.
Orange's bundle of joy
Like its southern neighbour, Telefonica, France's no 1 telco Orange (NYSE: ORAN) carries narrow moat rating because of its cost advantages and efficient scale. And like Telefonica, Orange is spreading its tentacles into foreign markets—notably Africa, which is one of the fastest-growing regions in the world.
Orange is trading at $US15.28—a 29 per cent discount to Nichols' fair value estimate of US21.50.
The company's biggest advantage, in his view, lies in what's known as converged services, or the bundling of the "triple play" of fixed-line telephony, broadband and pay-tv.
"We project Orange's focus on selling higher amounts of data through faster networks based on fibre, and 4G wireless will lead to improving revenue and EBITDA margin trends. These gains along with reducing capital expenditures, especially after 2020, will generate higher free cash flow that will enable the dividend to be maintained and grow over time," says Nichols.
New low-cost competitor Iliad poses a minor threat, while another nagging concern is that the French government's 23 per cent stake in Orange could give it the clout to push through political policies such as boosting employment, rather than being run for the benefit of all shareholders.
Incyte Corp's flagship treatments
Narrow-moat biotech company Incyte Corp (NASDAQ: INCY) focuses on the discovery and development of small-molecule drugs.
It is currently trading at US$78.76—a 20 discount to the US$97 fair value estimate set by Morningstar analyst Karen Andersen, who says the company's narrow economic moat remains intact thanks to its dominant position and strong pipeline of products.
The company has two flagship products. The most prominent is Jakafi: a prescription pill used to treat people with polycythaemia vera (PV)—a slow-growing blood cancer that can cause clots and eventually heart attacks. Made in partnership with Novartis, the therapy is also used to treat certain types of myelofibrosis (MF)—a rare blood cancer.
Jakafi posted lacklustre sales the third quarter of last year, but Andersen says there are solid reasons to be upbeat:
Jakafi is the first and only medicine approved by the Food and Drug Administration for the treatment of sufferers of PV and MF
Two of Jakafi's rivals recently dropped out of the race following poor trial data, giving it a virtual monopoly in the MF arena
And Morningstar expects sales of Jakafi to increase by 22 per cent on last year following a stronger-than-expected uptake in patients with intermediate or high-risk MF
Incyte's other key drug—produced in partnership with global pharmaceutical company Eli Lilly & Co—is Olumiant, which is used to treat rheumatoid arthritis (RA).
"We estimate that RA is a $20 billion-plus market and represents a compelling opportunity for oral treatments like Olumiant, which could support higher treatment penetration rates and grow the market," Andersen says.
Intel's next-gen processing prowess
Chipmaking titan Intel (NASDAQ: INTC) revealed several new offerings at last week's Consumer Technology Association roadshow and maintains its wide moat—or sustainable competitive advantage—in the eyes of Morningstar equity analyst Abhinav Davuluri.
It is trading at US$48.60—a 25 per cent discount to its fair value estimate of US$65.
Renowned for its server processor business, Intel has benefited from the shift to cloud computing, and has been expanding into new spheres such as the Internet of Things, memory, artificial intelligence, and automotive as the personal computer market declines.
Among Intel's new offerings at CES 2019 were several advanced processors, which are set for launch in the second quarter of the year. These also include a new class of chip (the Nervana Neural Network Processor for Inference), which aims to speed up inference for companies with a high demand for workloads. Exact launch details weren't disclosed but this chip is aimed squarely at rivalling Nvidia's T4 and Google's tensor processing unit.
Davuluri is also impressed by Intel-owned Mobileye and its push into automated driver-assistance systems, and self-driving more broadly.
The artificial intelligence accelerator chip market is tipped to be worth $20 billion, and Intel will be a direct beneficiary, says Davuluri, who tips overall revenue growth for the company to be in the mid-single digits through 2022.
As for risks, Intel carries a medium uncertainty rating to reflect what Davuluri sees as the underlying risk faced by Intel amid the proliferation of mobile devices at the expense of PCs, the expanding role of server processors and advanced manufacturing techniques by rivals such as Taiwan Semiconductor and Korean giant Samsung.