News
Best stocks to play the 5G and cloud infrastructure boom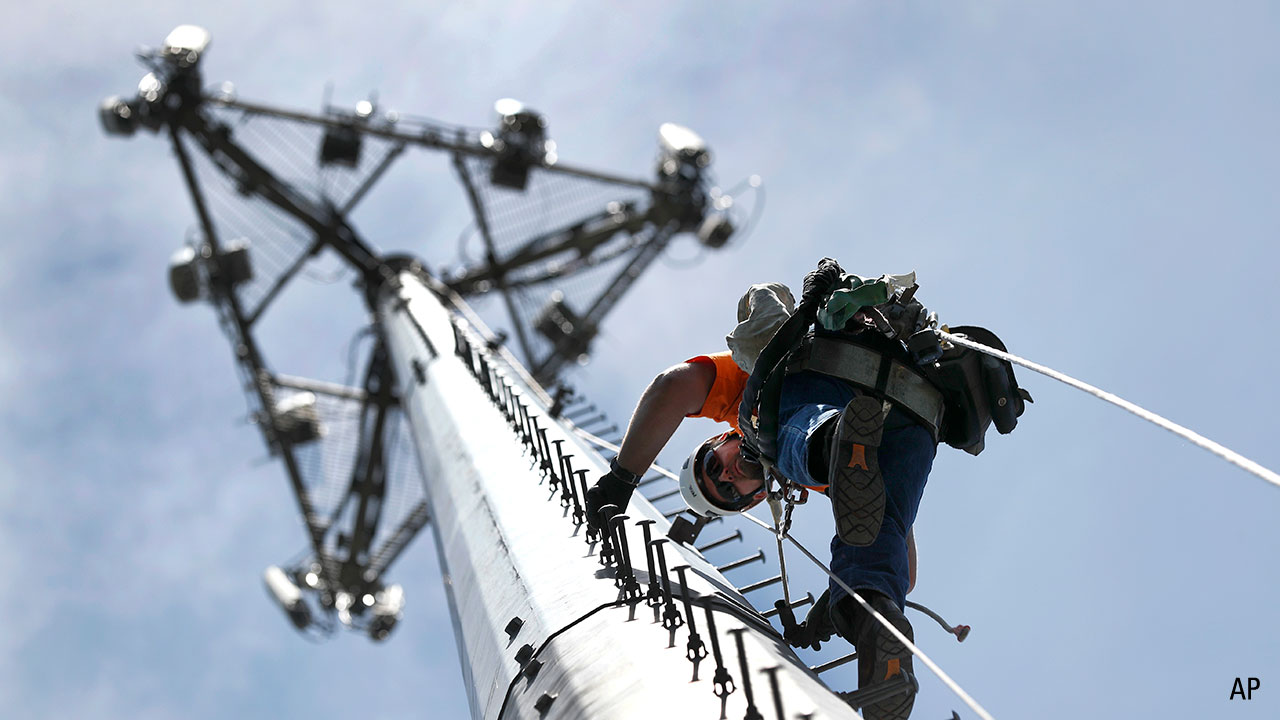 For most of us, 5G just means an upgraded phone and slightly faster Internet, and the cloud is an ethereal place where most of our information gets stored. But digital infrastructure, and investing in it, is more complicated than that.
Technology of the future - self-driving cars en masse, robotic farming technology, social-media eyeglasses - is simply not possible without developments in both 5G and a subset of cloud computing known as infrastructure as a service, or IaaS.
Many publicly traded companies claim that they will benefit substantially as the world's digital infrastructure evolves thanks to 5G connectivity and new developments in IaaS. But the list of companies that will enjoy meaningful economic benefits is smaller than many investors might expect. At the same time, some companies will see their fortunes suffer amid the proliferation of these technologies. Therefore, investors must sort the reality from the hype.
Taking a closer look is important, as benefits could be significant for those companies that do offer meaningful exposure to these themes. Both 5G and cloud infrastructure technology are in their nascent stages and growing fast.
One way to see the potential of both trends is forecasts for Internet traffic. Cisco forecasts that there will be 5.3 billion Internet users by 2023, having increased at a 6.3 per cent compounded annual rate from 3.9 billion in 2018.
Searching for the potential winners
With such high growth, there is great potential for investors to capitalise on digital infrastructure advances enabled by both 5G and cloud. To find the winners, investors must first understand exactly what digital infrastructure encompasses:
5G technology provides next-generation wireless connectivity. It can reach speeds over 100 times faster than current 4G-enabled networks and allow for the use of millions of devices simultaneously.
IaaS is essentially the infrastructure behind the cloud. It is the leasing of web servers, storage, and network access. IaaS is the backbone that allows every cloud-based website, app, or service to live on the web. Because IaaS is highly specific and complex, most software companies and web products source their cloud infrastructure from IaaS providers.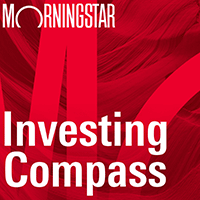 Listen to Morningstar Australia's Investing Compass podcast
Take a deep dive into investing concepts, with practical explanations to help you invest confidently.

Companies that provide 5G connectivity and IaaS are most likely to enjoy significant economic benefits as the underlying technologies gain adoption. Firms with high exposure to the 5G theme sell processing and networking hardware or provide 5G data services. Firms with high exposure to cloud infrastructure either rent out server capacity or directly support cloud vendors. Additionally, we only qualify a company as having meaningful exposure to these themes if its exposure will increase the company's net profits rather than simply displacing existing profits.
MORE ON THIS TOPIC: Is 5G all hype or real investable opportunity?
We can look to the Morningstar Global Digital Infrastructure and Connectivity Index for examples of companies that fit these descriptions. Among the tests to be included in this index, Morningstar's equity analysts must believe the firm will generate a substantial portion of revenue from either theme. Importantly, this list of stocks does not include downstream adopters of these technologies - only the firms that develop and provide them.
Ways to play the 5G/IaaS themes
Morningstar research indicates that the following companies offer meaningful exposure to these themes. We note that their inclusion in the Morningstar Global Digital Infrastructure and Connectivity Index is based solely on the degree of thematic exposure they provide rather than any considerations relating to valuation.
The only Australian name in the index is Brisbane-headquartered software-defined network service provider Megaport (ASX: MP1). The company recently launched Megaport Virtual Edge, or MVE, in partnership with Cisco. Analyst Matthew Dolgin says this will provide significant revenue potential, as it "takes Megaport's virtual networks outside of simply data centers and allows it to tap the market of network connectivity between corporate branch offices and cloud providers in data centers".
MP1 is currently trading within a range Morningstar analysts consider fairly valued.
Qualcomm (XNAS: QCOM)
Qualcomm licenses wireless network technology and designs chips for smartphones. Virtually all wireless devicemakers use Qualcomm's IP. Qualcomm is on the forefront in 5G network development and is developing enough IP to ensure that it will collect 5G royalties well into the future.
Ericsson (XNAS: ERIC)
Ericsson provides hardware and software to companies in the communication services sector (such as telecom and electronic media companies). Senior equity analyst Mark Cash expects Ericsson to benefit as 5G networks require dense arrays of small-cell antennas to achieve the fastest wireless network speeds.
Intel (XNAS: INTC)
Intel is the world's largest chipmaker. It designs and manufactures server chips for PCs and data centers across the globe. Intel maintains a scaling advantage from its higher-than-peer-average R&D budget, which allows it to better control every step of the chip design and manufacturing process. As cloud computing grows, the firm's data center and server processing businesses will benefit.
Arista (XNAS: ANET)
Arista Networks supplies software and hardware that powers networks for hyperscale cloud data centers, service providers, and large enterprises. Arista is a key player in data center networking and achieves its narrow Morningstar Economic Moat Rating through its software prowess and codeveloped customer solutions. Morningstar believes that Arista is well-positioned as networks transition to faster speeds and densify.
5G/IaaS Also-Rans
Many household names in the communication services sector are often associated with 5G and cloud infrastructure, but Morningstar research suggests they ultimately won't be notable beneficiaries of the boom. A few examples:
Verizon Communications (XNAS: VZ) (excluded from 5G)
Although telecommunication firms like Verizon play a role in providing 5G connectivity to end users, they will not benefit substantially from the shift to 5G. Morningstar analyst Matthew Dolgin states: "In what we expect to be a repeat of the experience with 4G, wireless carriers will not be the companies to extract greater profits from these more advanced networks. Competition has restrained pricing power for them." For companies like Verizon, any profits from digital updated digital infrastructure will do little more than displace existing profits from 4G and current cloud technologies.
Facebook (XNAS: FB) (excluded from Cloud)
Facebook offers great expertise in running large data centers. However, the firm is not an actual provider of cloud infrastructure solutions. Virtually all of its revenue comes from advertising.
Telecoms like Verizon and data/content firms like Facebook both behave more like users of 5G and cloud tech than providers. Investors who seek profit from these themes must note the distinction.