News
British American Tobacco, GEA dominate European best picks

British American Tobacco and German food-processing equipment maker GEA Group are among some of the cheapest names on Morningstar's Europe Core Pick List, and offer discounts of between 30 and 40 per cent.
Wide-moat British American Tobacco, is neck and neck with Philip Morris International to be the largest listed global tobacco company: slightly larger than Philip Morris on net revenue, but slightly smaller on volumes. British American's global drive brands are Dunhill, Kent, Pall Mall, Lucky Strike, and Rothmans. The firm also sells vapor e-cigarettes, including its Vype brand; heated tobacco, with Glo; and roll-your-own and smokeless tobacco products.
British American's global drive brands are Dunhill, Kent, Pall Mall, Lucky Strike, and Rothmans
While the stock is not a new addition to the list, it's worth highlighting since it trades at a 40 per cent discount to the fair value estimate of 4500 British pounds, set by Morningstar analyst Phillip Gorham.
Gorham forecasts an annual volume decline of 2 per cent on average over the next five years, with price/mix of 5 per cent, a touch below the levels of recent years. He believes a more significant risk to the company's valuation is the potential ban on menthol in the US, which could significantly reduce sales of the company's Newport brand.
However, Gorham believes the firm's pricing power, which stems from its wide moat will alleviate possible volume declines. Gorham believes British American Tobacco's moat stems from its strong franchise in the tobacco industry, formed by the aggregation of intangible assets and a cost advantage.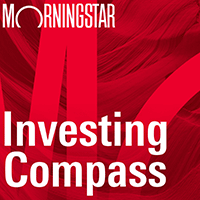 Listen to Morningstar Australia's Investing Compass podcast
Take a deep dive into investing concepts, with practical explanations to help you invest confidently.

Tight government regulations have made barriers to entry almost insurmountable in the tobacco industry and have kept market shares stable. Consumers are fairly brand-loyal, particularly in premium-price segments, creating another intangible asset that is no longer as prevalent in other consumer categories. Finally, economies of scale give the large-cap manufacturers an advantage in tobacco leaf procurement and distribution.
Gorham's valuation implies 2019 multiples of over 16 times earnings, 13 times enterprise value/EBITDA, a free cash flow yield of 6 per cent, and a dividend yield of 4 per cent. These are roughly in line with historical valuations and are sandwiched between those of Philip Morris International, British American's closest comparable, with slightly higher implied multiples, and Imperial Brands. This is appropriate, in his view, because it reflects the companies' relative positioning in the heated tobacco category.
GEA: global edge in food processing
Wide-moat GEA Group, is an expert in food processing. It manufactures equipment for separation, fluid handling, dairy processing, and dairy farming, and designs and constructs process lines or entire plants for customers. Based in Germany, GEA Group is a global market leader, with No 1 or 2 positions in its markets. Its separators are used in hundreds of different, tailored applications. Every fourth litre of milk, third instant coffee line, third chicken nugget, and second litre of beer globally is processed with GEA's specialised equipment.
Similar to British American Tobacco, we are highlighting GEA because it trades at just over a 30 per cent discount to analyst Denise Molina's fair value of 45 euros. Molina thinks there are near-term headwinds as the firm's restructuring efforts take effect, but her medium-term revenue growth forecast at 4.4 per cent, including acquisitions (about 40 basis points of growth), remains intact.
Molina believes GEA's business and market positions reflect a wide moat. New entrants face a high barrier to entry trying to establish themselves in an industry where established firms are trusted to ensure that branded products are differentiated and consistent, and that they do not carry the risk of causing foodborne illnesses.
Existing market shares are stable for a similar reason: Food processing companies have a significant risk aversion to changing trusted suppliers. The sources of GEA's moat are its intangible assets and high switching costs. GEA's intangible assets come from its leading patent-protected technologies and reliability as a partner. In dairy farming and processing, it has been supplying to the market for more than a century. Its high switching costs come from barriers to entry created by regulatory requirements and the sensitivity of its customers to safety concerns and food scandals.
BT Group the latest telco to enter list
The newest entrant to the list of European picks is British telco BT Group. It is trading at 57 per cent discount to fair value estimate of 230 British pounds. It joins two other European telcos already on the list: Spain's Telefonica is trading at an 80 per cent discount to fair value; and Vodafone is trading at an 80 per cent discount to fair value. This trio of stocks are rated narrow-moat, and carry a high uncertainty rating.
Morningstar's Europe Core Pick List
The Morningstar Europe Core Pick List features the most attractively valued European-domiciled names with sustainable competitive advantages, or economic moats. Consumer defensive maintained its status as the cheapest sector on the list, followed by industrials and communication services. One technology sector and one real estate sector stock made the list.
The top picks across each sector are chosen based on their uncertainty-adjusted discounts to their intrinsic value. The Core Consider Buy list only includes European companies with:
A market capitalisation of at least $1 billion
Narrow or wide economic moats
A fair value uncertainty that is not very high or extreme
A minimum of one company from each sector, with a maximum of three companies in any one sector