News
Forced intermission: Event entertains a comeback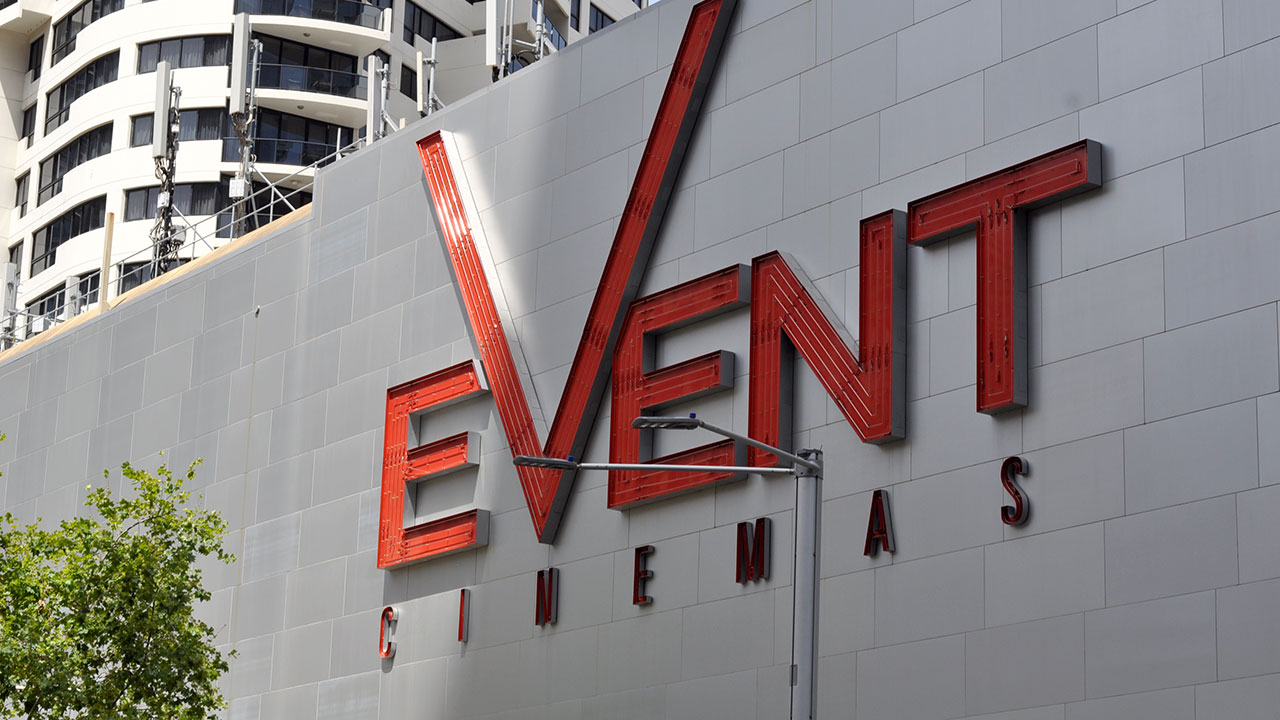 Will people return to the cinema once they're allowed out? Will they return to the ski fields? These are some of the existential questions facing Event Hospitality and Entertainment (ASX: EVT) as it ponders life after corona.
When you think about cinema as a key revenue stream for Event, the coronavirus fallout and the restrictions it entails are particularly painful.
Cinema in Australia, New Zealand, and Germany account for more than 60 per cent of Event's group earnings. Consider too the pause in theatrical releases, not to mention peripheral developments such as the increasing affordability of bigger and more sophisticated televisions in homes.
And while Event has a diverse portfolio of leisure assets, they all operate in intensely competitive markets that are, as Morningstar analyst Brian Han puts it, "hostage to cyclical swings in consumer discretionary spending."
That said, Han likes the company's balance sheet strength because for one thing it allows the company to chase other earnings opportunities, particularly in hotels. On the dividend front, however, the news is less upbeat.
Event has been a solid dividend payer, last September paying a fully franked divided of 31c a share. Because of corona, however, it will likely pause dividends for the next 12 months, Han says, before reinstating them in the second half of fiscal 2021 at just 10c a share.
But longer term, the outlook remains solid, Han says, and that takes into account the damage caused by the coronavirus-induced government shutdown.
Fair value downgrade as shutdown bites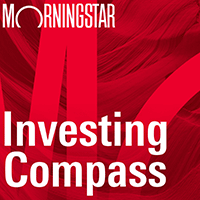 Listen to Morningstar Australia's Investing Compass podcast
Take a deep dive into investing concepts, with practical explanations to help you invest confidently.

Event Hospitality and Entertainment operates the Greater Union and Event Cinemas brands. The company uses its operational knowledge overseas, with cinema businesses in Germany and New Zealand.
In October 2018 it announced it would sell the German cinema unit for between $210 million and $358 million.
Helping offset the volatility of cinema, Event also runs a leisure arm, which includes the Rydges Hotels chain, the expanding QT Hotels chain, Thredbo ski resort, and a growing property arm.
However, shutdowns both here and in New Zealand have bitten hard, forcing the closure of the group's cinema operations and hobbling its hotel activity and operations in the NSW ski fields of Thredbo.
Han has consequently cut his fair value estimate for Event by 5 per cent to $11.20 a share. It trading at about a 35 per cent discount to fair value. For the record, Event was trading at a high of close to $16 back in late 2015.
Event Hospitality and Entertainment (ASX: EVT) - max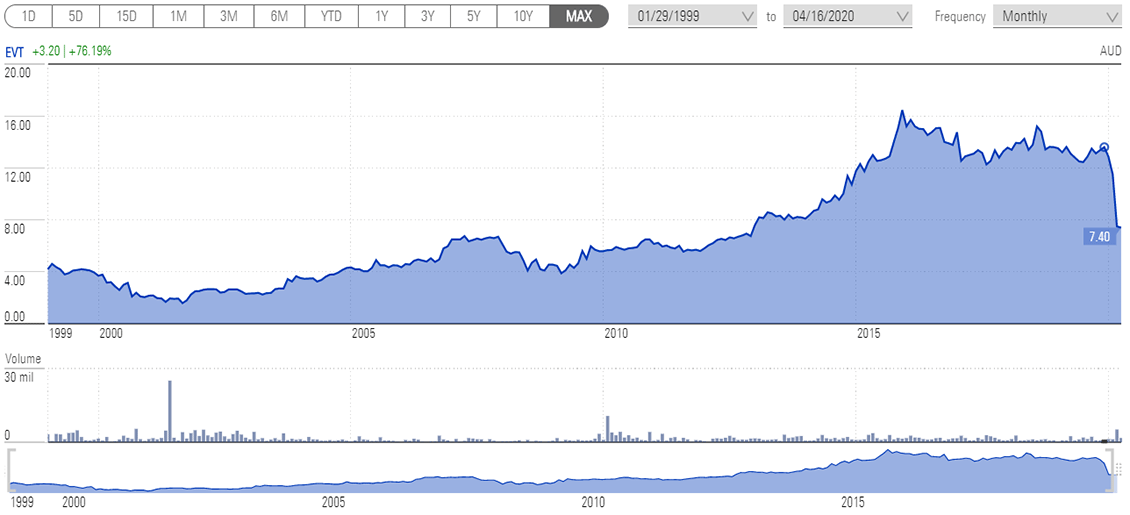 Source: Morningstar
Han assumes the lockdown, which came into effect on 23 March, to last until the end of September 2020 before tentatively recovering.
This had led to an average cut of 41 per cent to his forecast for earnings before interest and tax in fiscal 2020 to 2022.
"These medium-term earnings projections are still subject to significant unknowns, such as the duration of the lockdown and social-distancing measures, as well as the shape and time of the recovery trajectory back to normality," Han says.
"Pent-up demand for hedonistic leisure activities after a long isolation period is one thing. How fast that discretionary consumption will ramp up in the face of continuing health (infection) and financial (job security) concerns is quite another. As such, we have also increased our fair value uncertainty rating on no-moat-rated Event to high, from medium."
Han is however buoyed by the state of Event's balance sheet and is confident it can emerge at other side and regain its full earnings power in the long-term, even if the German cinema sale falls over.
"We remain confident Event's businesses will regain their full earnings power in the long term. Critically, the group has the balance sheet to emerge from this crisis largely intact.
"We see net debt/EBITDA peaking at 2.0 times by the end of fiscal 2020, before falling to 1.2 the following year thanks to an estimated aftertax $156 million first-tranche proceeds from the German cinema sale.
"Even if the sale falls through, we estimate net debt/EBITDA to peak at 2.4 in fiscal 2021, albeit aided by cuts to our dividend expectations. Furthermore, Event is sitting on a property portfolio worth $2 billion—a source of hard asset comfort for any lender even in this environment."
Morningstar's Global Best Ideas list is out now. Morningstar Premium subscribers can view the list here.