News
Global Market Report - 19 December

Australia
Australian shares are set a subdued open as a tech-fuelled rally on Wall Street fades ahead of the year-ending Fed meeting, with oil and metals prices also taking a tumble overnight.
The SPI200 futures contract is unchanged at 5580.0 points at 8am Sydney on Wednesday, pointing to a flat open for the benchmark ASX/200. The Aussie has dropped, buying 71.79 US cents from 71.90 US cents on Tuesday.
US stocks shed ground late in the session after US Senate Majority Leader Mitch McConnell said the Democrats had rejected his spending bill proposal, stoking fears of a government shutdown.
Meanwhile, analysts expect US Federal Reserve to raise rates for the fourth time in 2018 and will be keenly listening to Fed chair Jerome Powell for clues to how many hikes are in store for the next 12 months.
In late trade, the Dow Jones Industrial Average was up 95.13 points, or 0.4 per cent at 23,688.11, the S&P 500 was up 10.67 points, or 0.42 per cent at 2556.61, and the Nasdaq was up 21.46 points, or 0.32 per cent at 6,775.19
Oil prices plunged more than five per cent amid continued US supply concerns and fears over global economic growth, with local energy stocks likely to slide again as a result.
Iron ore and copper prices have also taken a hit but gold is shining bright amid wider uncertainty.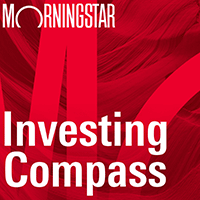 Listen to Morningstar Australia's Investing Compass podcast
Take a deep dive into investing concepts, with practical explanations to help you invest confidently.

Losses across the board dragged the Australian share market lower yesterday, with energy stocks weighing the heaviest amid looming interest rate hikes in the US and tumbling oil prices.
The benchmark S&P/ASX200 index was down 68.8 points, or 1.22 per cent, at 5589.5 on Tuesday, while the broader All Ordinaries lost 1.24 per cent.
Out today: a shareholder revolt looms for both ANZ and NAB on Wednesday as the banking
giants brace for a first strike against executive pay during their respective annual general meetings.
ASIA
Chinese President Xi Jinping offered no fresh policies to stimulate the world's second-biggest economy in a keynote speech to mark the 40th anniversary of Deng Xiaoping's "Reform and Opening Up".
Xi told a Beijing crowd including some of China's most influential political, military and business figures the country's growing wealth and power had validated the Communist Party's leadership.
"No one is in the position to dictate to the Chinese people what should and should not be done," Xi said.
Hong Kong stocks fell amid the anti-climactic policy speech and depressed share prices across the region.
The Hang Seng index fell 1.1 per cent to 25,814.25, while the Hang Seng China Enterprises index lost 1.2 per cent.
The sub-index of the Hang Seng tracking energy shares fell 2.3 per cent, the IT sector lost 2.4 per cent, while the more defensive financial sector edged down 0.7 per cent and the property sector shed close to 1 per cent.
MSCI's Asia ex-Japan stock index was down 0.7 per cent, while Japan's Nikkei index closed down 1.8 per cent.
EUROPE
In Europe, the pan-continental Stoxx Europe 600 index was 0.8 per cent lower, weighed down by a fall in its oil-and-gas sector.
Germany's DAX rose 0.3 per cent, while France's CAC 40 lost 0.4 per cent and the FTSE 100 in London fell 0.6 per cent.
The benchmark FTSE 100 Index this month erased its 21st-century advance as the global equities sell-off was compounded by concerns that Prime Minister Theresa May will struggle to get her Brexit deal through parliament.
The gauge is down 12 per cent this year, set for the worst annual decline since 2008.
Meanwhile, Germany's 10-year yield dipped one basis point to 0.24 per cent. Britain's 10-year yield rose two basis points to 1.28 per cent.
NORTH AMERICA
The benchmark S&P 500 stock index has ended little changed in a choppy trading session on Tuesday as the possibility of a partial US government shutdown raised investor jitters ahead of a highly anticipated meeting of the Federal Reserve.
The Dow Industrials and the Nasdaq posted slight gains, however, as shares of Boeing Co and the group of internet-focused momentum stocks known as FAANG rose.
The S&P 500 had risen as much as 1.1 per cent earlier in the session but gave up most of its gains after US Senate Majority Leader Mitch McConnell said Democrats had rejected his spending bill proposal. Without the passage of a spending bill, several government agencies are at risk of a shutdown.
The benchmark index briefly turned negative in intraday trading to fall below Monday's levels. On Monday, the S&P 500 ended at a 14-month low.
S&P 500 energy stocks led the declines, falling 2.4 per cent. US crude prices tumbled more than 7 per cent on concerns of oversupply.
In addition to the looming government shutdown threat, investors prepared for the outcome of the two-day meeting of the Federal Open Market Committee, which began on Tuesday.
Market participants widely expect the Fed to raise benchmark US rates this month, but some investors anticipate that the US central bank will indicate fewer rate hikes for 2019 than previously expected.
Traders in the options market continued to expect increased stock market volatility in coming days. The Cboe Volatility Index, the most widely followed gauge of expected near-term gyrations for the S&P 500, finished up 1.06 points at 25.58, its highest close in 10 months.
Yet shares of Boeing Co rose 3.8 per cent after three days of losses as the aerospace company said it was raising its dividend and increasing share buybacks to $US20 billion ($28 billion) from $US18 billion ($25 billion).
Shares of Facebook, Apple, Amazon.com, Netflix and Google parent Alphabet, collectively known as FAANG, gained between 1.3 per cent and 3.1 per cent.
Goldman Sachs Group shares rose 2.1 per cent to snap a nine-day losing streak related to the 1MDB scandal.
Johnson & Johnson shares rose 1.0 per cent after a nearly 13 per cent drop over two days on a Reuters report that the company knew for decades that its Baby Powder contained asbestos.