News
Should you swipe right on Bumble?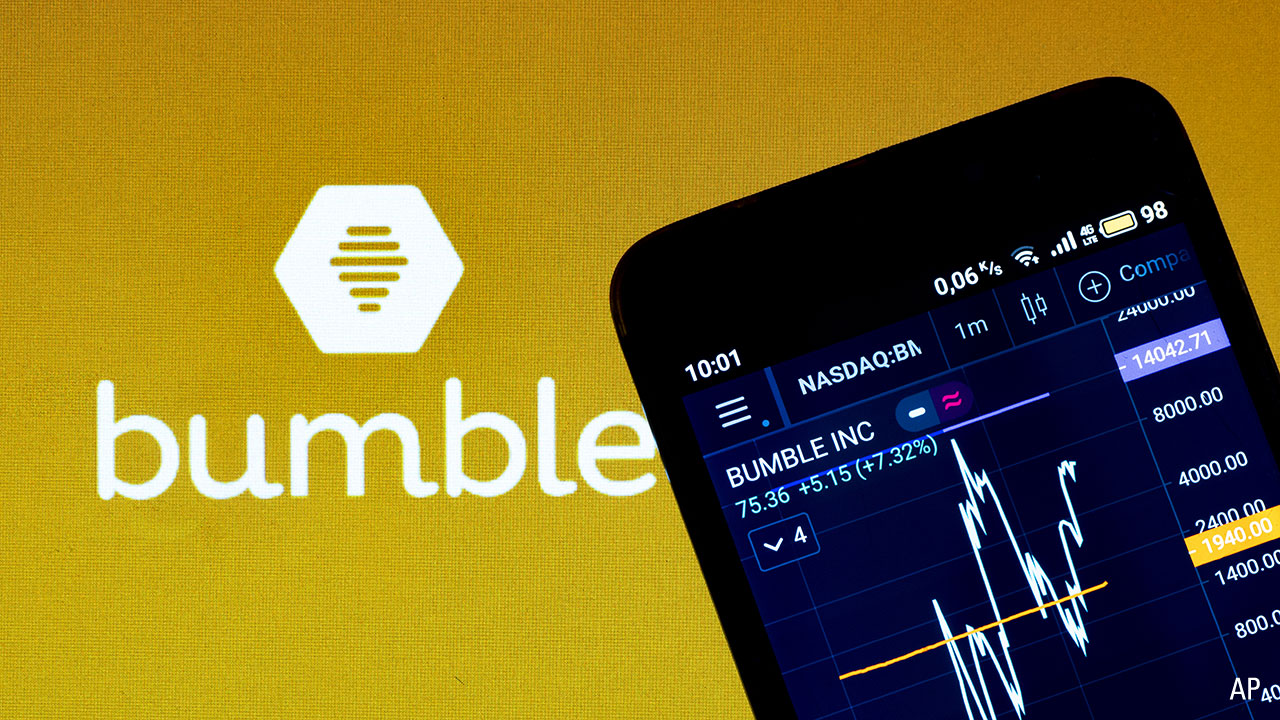 The IPO at a glance
Ticker: (BMBL)
IPO Date: Feb. 11, 2021
IPO Price: US$43 per share
Number of Shares Sold: 50 million
Amount Raised: US$2.15 billion
Feb. 11 Opening Price: US$73.00
Feb. 11 Closing Price: US$70.31
Market Cap: about US$13 billion (US$16.7 billion)
What is Bumble?
Austin, Texas-based Bumble provides online dating services. The company operates two apps, Bumble and Badoo, where a combined 40 million users come on a monthly basis. The company has a presence in over 150 countries, and both Bumble and Badoo are among the highest grossing online data mobile apps globally, according to Sensor Tower.
The company generates revenue through both of its apps using a "freemium" model that takes advantage of high levels of engagement. Use of the service is free, but users can pay to access premium features, like access to unlimited advanced filters and Incognito Mode, which allows users to have more control over who can see their profile in the Bumble app. According to PitchBook, the company brought in an estimated US$417 million in revenue in 2020.
What stands out?
At 31, Bumble's founder Whitney Wolfe Herd is now the youngest female CEO to take a company public in the US. Prior to founding Bumble in 2014, Wolfe Herd was a co-founder of Tinder, another dating app that now operates under competitor Match Group (MTCH).
Although Bumble is now publicly traded, new shareholders won't have much influence over the company. Wolfe Herd and private equity firm Blackstone (BX) will have about 96 per cent of the combined voting power of Bumble's common stock. According to the company's IPO filing, the idea is to "promote the ability of our board of directors to execute our mission-first strategy," which emphasizes a long-term strategic outlook.
Who competes with Bumble?
Match Group is Bumble's primary industry rival in the public space. That company was valued at about US$2.9 billion at its IPO in 2015, but its market cap has grown to roughly US$46 billion as of 2021. Match Group has more than 45 brands of online dating sites and/or apps, including Tinder, Hinge, Match.com, and OkCupid.
As of the end of 2020, Match Group had nearly 11 million paying users, 5 million of which came from North America. This scale is greater than that of Bumble, which averaged roughly 2.4 million monthly paying users across both its apps for the nine months ended September 2020. The split between Bumble and Badoo was fairly even: the two apps averaged 1.1 million and 1.3 million paying users, respectively. Launched in 2019, Facebook Dating is also a source of competition, but the tech giant hasn't disclosed the number of users on its new app.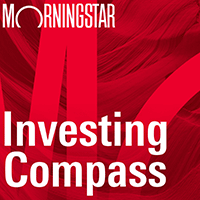 Listen to Morningstar Australia's Investing Compass podcast
Take a deep dive into investing concepts, with practical explanations to help you invest confidently.

Source: Morningstar
MORE ON THIS TOPIC: The 10 Biggest IPOs of 2020
Morningstar senior equity analyst Ali Mogharabi outlines the benefit of having a wide array of offerings: "By creating and acquiring various online dating products, each serving different people in terms of demographics, location, and culture, Match has successfully created a network effect for its entire portfolio of services, giving the company a competitive advantage in the industry."
Beyond the direct competition of other dating platforms, Bumble has identified other sources of competition in its IPO filing, including offline dating sources like in-person matchmakers as well as more traditional forms of dating. In the short term, the coronavirus has boosted participation in online dating, but that shift might not be permanent.
Competitive landscape
Although Match Group's network effect gives the company a competitive advantage, Mogharabi sees opportunities for competitors to build similarly large networks. Match Group lacks the intangible assets to protect its innovation, practically eliminating any barriers to entry. There are also no switching costs for Match Group dating app users. In fact, users can be on multiple sites—a point highlighted in Bumble's IPO filing.
As with Match Group, Bumble's growth has been partially fuelled by the mainstream adoption of online dating as a whole and a growing population of single people around the world. According to the US Census, unmarried people made up 48 per cent of the US population in 2020, compared with 44 per cent in 2000.
Source: US Census Bureau
The average age of first marriage is also trending later. In the US, the average age of first marriage was around 30 years for men and 28 for women in 2020. In 2000, these ages were 27 and 25, respectively.
Source: US Census Bureau
Although it lacks the portfolio of offerings of its rival, Bumble identifies its brand reputation as a strength and a tool for future growth. Bumble has demonstrated a commitment to empowering women; its namesake app is also distinguished from the market by a focus on women where they make the first move. The company believes that it can leverage its brand and innovation in product and technology not only to expand in dating but to expand into new categories in both new and existing markets.
Despite its self-identified strengths, Bumble faces the same headwinds as Match Group, as no barriers to entry and a lack of intangible assets make competition fierce in the industry. While Bumble is also planning to launch other products including social and professional network apps, Mogharabi believes the emergence of a network effect for those offerings might be more difficult owing to the presence of successful and significantly larger players such as Facebook (FB) (including Instagram), Pinterest (PINS), Snap (SNAP), TikTok, Twitter (TWTR), and Microsoft's (MSFT) LinkedIn.
Morningstar Reporting Season Calendar
Morningstar's Global Best Ideas list is out now. Morningstar Premium subscribers can view the list here.