News
The 10 biggest IPOs of 2020
Most companies that went public this year faced tremendous uncertainty. But those that braved the tumultuous conditions were rewarded with a perfect storm of demand. According to PitchBook, as of 14 December there were 1,291 initial public offerings (IPOs) completed worldwide, raising around US$331.47 billion ($434.61 billion). Though the number of deals are in line with previous years, the amount of capital raised was higher (see chart below).
Notably, a group of giants—10 of them alone—now make up almost half a trillion in market cap.
Investing is a marathon, not a sprint
These numbers might prompt individual investors like you and me to jump into IPO investing. But that might not be a good idea.
Morningstar Canada's director of investment research Ian Tam cautions on the price action in the lead-up to IPO stocks hitting the secondary market.
"For the individual retail investor, getting a 'piece' of an IPO at the stated initial offering price will likely prove to be a challenge since the majority of the shares are typically scooped up in large blocks in advance by institutional investors. The close price after the first day of trading may provide a better indication of the price at which shares are available," he said, adding that the path to financial freedom is a marathon, not a sprint.
What should individual investors do?
"If you plan to hold the stock over a longer time frame, consider comparing the current stock price against the fair value estimate of the stock. Morningstar has this readily available through our star rating for stocks. Having a long-term fundamental view of the company will not only provide insights to whether you're overpaying but may also let you sleep at night."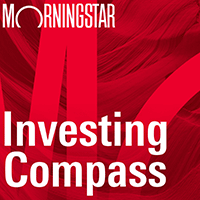 Listen to Morningstar Australia's Investing Compass podcast
Take a deep dive into investing concepts, with practical explanations to help you invest confidently.

2020's biggest IPOs
Here are the biggest single IPO deals by size and subsequent gains in market cap this year. (Note: Of the 10, two are covered by Morningstar analysts—Palantir and Airbnb)
Market Cap and Returns to Date are as of December 14. Source: Pitchbook and Morningstar.


Warner Music Group - WMG
IPO: June 03, 2020, Deal Size: $1.93 billion, Current Market Cap: $16.73 billion
Approx. returns since IPO: + 31% - $32.86 ($25 starting price)
The first big deal waited for markets to begin to calm, with Warner Music—or rather, senior shareholders of the record label company—deciding to sell some stock. None of the proceeds went to the company itself, however, public shareholders eventually benefitted after the stock nearly bounced off its IPO price at the end of October.


Li Auto – LI
IPO: July 30, 2020, Deal Size: $1.09 billion, Current Market Cap: $29.28 billion
Approx. returns since IPO: +260% - $30.83 ( $11.50 starting price)
Li Auto's high-end and hybrid electric vehicle offerings are riding a Chinese electric vehicle boom. "China's share of total global EV sales is also growing at an astonishing rate", says Elliot Johnson, who leads the Evolve Automobile Innovation Index Fund (CARS) at Evolve ETFs. "Factors driving this growth include the increasing size of China's domestic market for consumer goods, economies of scale driving down prices, technological advances improving battery range, and the increased roll-out of charging stations," he says.


Rocket Companies – RKT
IPO: August 6, 2020, Deal Size: $1.80 billion, Current Market Cap: $43.23 billion
Approx. returns since IPO: +21% - $21.80 ($18 starting price)

This Detroit-based mortgage company has combined the power of podcast and omnichannel advertising with government-sponsored and insured products in the US. The company's flagship product is Rocket Mortgage, and they have since launched offerings in industries like auto sales and personal lending. Investors have made modest gains on this stock as it seeks to reclaim a peak in mid-November.


X Peng – XPEV
IPO: August 27, 2020, Deal Size: $1.50 billion, Current Market Cap: $32.91 billion
Approx. returns since IPO: +209% - $46.47 ($15 starting price)
X Peng competes against Li Auto and targets the same luxury segment as NIO – the original Chinese EV stock. "Strong competition between NIO, X Peng, LI Auto, and Tesla proves an important point: the high demand in China means there is room for all of them," says Johnson. "All four will struggle to meet demand in 2021 and 2022, as their biggest challenge will be how to scale up production while maintaining margins, along with the possibility of needing to raise more capital. Bottom line: this is not a zero-sum game in the Chinese market like it is in developed economies."


Snowflake – SNOW
IPO: September 16, 2020, Deal Size: $3.36 billion, Current Market Cap: $93.28 billion
Approx. returns since IPO: +273% - $328.45 ($120 starting price)
Some call Snowflake a "data warehouse-as-a-service", or a company that takes on the weight of maintaining data so that it's available when you need it. Early investors profited by predicting the growing demand for efficient storage as the stock rose around 216 per cent since IPO.


Unity Software – U
IPO: September 18, 2020, Deal Size: $1.30 billion, Current Market Cap: $45.29 billion
Approx. returns since IPO: +192% - $144.36 ($75 starting price)
Unity's a standard piece of software for 2D and 3D content designers across a wide variety of platforms, from smartphones to consoles and VR headsets. Since its launch, the stock's steadily climbed to more than double its original trading price.


GoodRx Holdings – GDRX
IPO: September 23, 2020, Deal Size: $1.14 billion, Current Market Cap: $17.20 billion
Approx. returns since IPO: +33% - $44.35 ($33 starting price)
It's understandable to believe that a healthcare app stock would soar in a pandemic - and it did, but now it's nearing where it started.


Palantir – PLTR
IPO: September 30, 2020, Deal Size: $2.57 billion, Current Market Cap: $50.66 billion
Approx. returns since IPO: +270% - $26.97 ($10 starting price)
Palantir emerged on the markets as a mysterious baron of Big Data. It had the big US government contracts and combined that with data analytics and artificial intelligence. The stock has soared to around double our fair value estimate, but we remain optimistic, especially in the B2B space. "For the commercial segment, we expect strong growth as more companies and industries strive to understand actionable insights from their data stores and new data generated," says equity analyst Mark Cash.

DoorDash – DASH
IPO: December 9, 2020, Deal Size: $3.37 billion, Current Market Cap: $49.24 billion
Approx. returns since IPO: -16% - $156.13 ($185 starting price)
DoorDash has become a food-tech ally, as households sought to add some variety and convenience to restricted dining options at home. With the IPO launched just as the vaccine rolls out, we'll soon see how many now prefer dining-in over dining-out.


Airbnb – ABNB
IPO: December 10, 2020, Deal Size: $3.51 billion, Current Market Cap: $101.11 billion
Approx. returns since IPO: -14% - $127.92 ($146 starting price)
What started in frustration with hotels being booked up around a conference they had to attend, the founders went from an air mattress and a website called "Air Bed and Breakfast", to an app that's logged billions of booked nights. It should continue to grow, but for now, we think it's worth around US$60.
It's a bull market, of course
You may have noticed that these IPOs were mostly success after success. While the pandemic is trying times, these IPOs operated in the separate world of Wall Street and Bay Street, on a separate timeline, and benefited from the energy poured into an economic recovery. Keep an eye on underlying conditions, and remember—it's a marathon, not a sprint.
Morningstar's Global Best Ideas list is out now. Morningstar Premium subscribers can view the list here.