News
Global Market Report - 24 November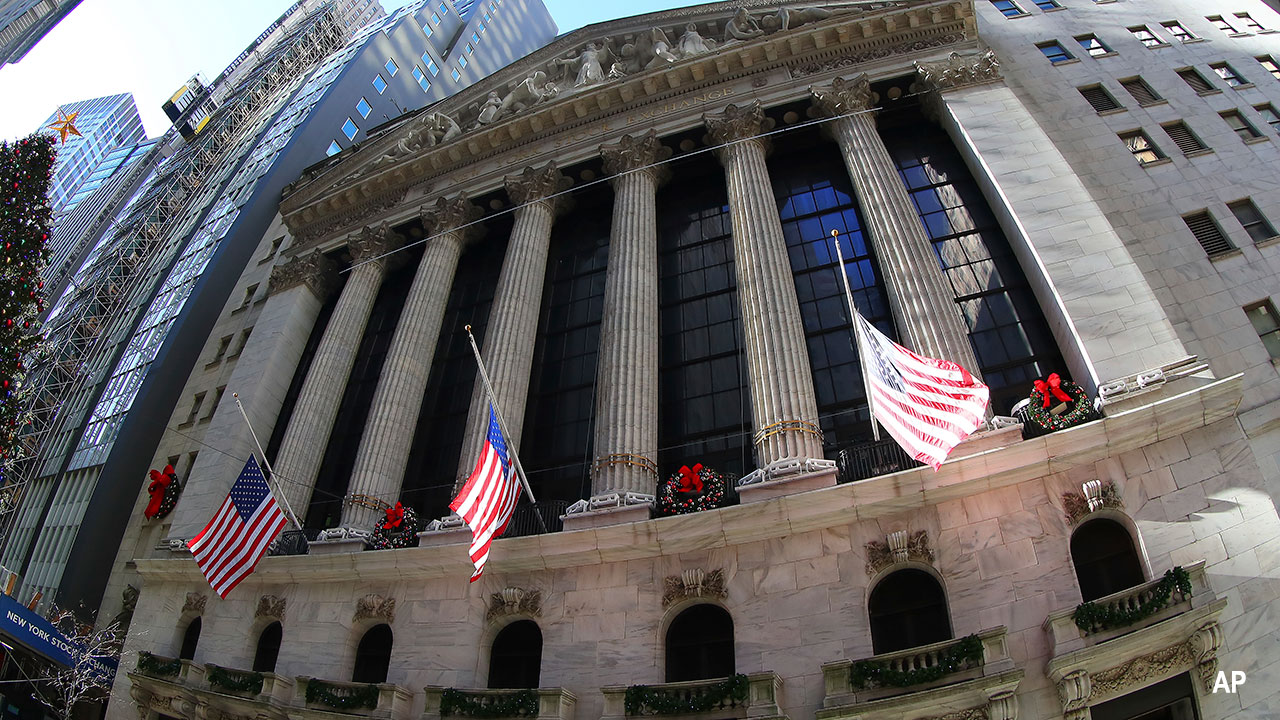 Australia
The ASX is set to edge lower after an afternoon rally lifted the S&P 500 to a small gain.
The Australian SPI 200 futures contract was down 6 points at 7,402 near 8.00 am AEST on Tuesday, suggesting a negative start to trading.
The S&P 500 edged higher Tuesday as gains by cyclical stocks balanced against losses in technology shares.
The broad US stock index was up about 0.2% as of 4 pm New York, while the Dow Jones Industrial Average added 0.55%. The tech-heavy Nasdaq Composite retreated 0.5% after losing more than 1% Monday.
Locally, the S&P/ASX 200 closed 0.8% higher at 7410.6, recording its strongest gain in more than a week as mining and energy stocks benefited from higher commodity prices.
The energy and materials sectors added 2.5% and 2.3%, respectively, after oil and iron ore prices rose.
Every ASX 200 energy stock gained, with Woodside jumping 3.5% after it announced the go-ahead for a new $16.5 billion LNG project on Monday evening. The energy company also confirmed its merger deal with BHP's oil and gas division.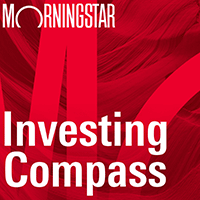 Listen to Morningstar Australia's Investing Compass podcast
Take a deep dive into investing concepts, with practical explanations to help you invest confidently.

Iron ore miners Rio Tinto, BHP, Champion Iron and Fortescue surged by between 3.6% and 9.8% as the price of iron ore rose to just below $US100.
Banking stocks rallied from the prior session's selloff, with Westpac, NAB, Commonwealth and ANZ putting on between 0.6% and 1.9%.
Tech shares pared the overall gains, with Afterpay falling 5.4% to A$107.45, its lowest level since August's announcement of its acquisition by Square.
Gold futures fell 1% to $US1791.30 an ounce; Brent crude rose 3.5% to $US82.46 a barrel as the US, China, Japan and other countries announced plans to release national oil reserves in a bid to lower energy prices; Iron ore was up 4.4% US$99.83.
The yield on the Australian 10-year bond rose to 1.86%; The US 10-year Treasury yield edged up to 1.66%.
Asia
Chinese stocks ended mixed, although Beijing's "common prosperity" policy is weighing on equities, Oanda said. The policy overhang should mean "China equities will remain a challenging market into 2022," it said, adding that it doesn't think that Chinese equities have fully priced in the negatives yet. Chinese coal companies were among gainers thanks to increased coal output and relatively steady prices, while renewable-energy companies broadly fell. The Shanghai Composite Index rose 0.2%, the Shenzhen Composite Index dropped 0.2% and the ChiNext Price Index closed 0.4% lower.
Hong Kong's Hang Seng Index fell 1.2%, extending its losing streak for the fifth straight session and closing at its lowest level since early October. Cautious sentiment prevailed after President Biden nominated Jerome Powell for Fed Chair, which analysts say supports expectations of an accelerated pace of policy tightening. Alibaba Group dropped to a record-low close, declining 3.0%. Tencent Holdings lost 2.7% and Meituan was down 3.1%.
Japanese markets were closed Tuesday for a holiday.
Europe
European stocks fell after downbeat trading in Asia and a slightly lower close on Wall Street. The pan-European STOXX 600 index, which tracks the performance of companies across 17 European companies dropped 1%.
In London, the FTSE 100 index slipped 0.2%. "Talk of a multi-national release of strategic petroleum reserves from the likes of the US, China, India, and Japan provides a focus on the energy markets Tuesday," say IG analysts.
North America
The S&P 500 edged higher Tuesday as gains by cyclical stocks balanced against losses in technology shares.
The broad US stock index was up about 0.2% as of 4 pm New York, while the Dow Jones Industrial Average added 0.55%. The tech-heavy Nasdaq Composite retreated 0.5% after losing more than 1% Monday.
Focus on the continuing economic recovery and expectations for rising interest rates has dented the outlook for tech stocks, which often trade at high prices based on expectations of growth far into the future. Higher rates reduce the value of those far-off earnings, while broader economic growth makes other parts of the market relatively more attractive.
Shares of big tech companies fell, with Microsoft shares declining 0.6% and Meta Platforms, formerly called Facebook, dropping 1.1%. Energy and financial stocks, by contrast, gained ground, with Exxon Mobil shares rising 2.6% and JPMorgan Chase shares adding 2.4%.
President Biden's selection of Mr. Powell for a second term leading the central bank signalled continuity in US economic policy. Federal Reserve officials in the coming months will debate how soon to raise interest rates, trying to avoid either overreacting and cooling the economy or underreacting and allowing inflation to rise out of control.
"With good economic growth and without a policy mistake, I believe the more cyclical areas of the market could continue to do well, versus what has done well, which is more those technology stocks" said John Bailer, deputy head of equity income at Newton Investment Management.
Bond yields continued to rise Tuesday, with investors pricing in more certainty for the Fed's plans to taper asset purchases and hike rates in the near future. The yield on the benchmark 10-year US Treasury note rose to 1.665%, up from 1.625% Monday. The yield on the two-year note settled at 0.606%, its highest close since March 2020.
"The volatility is concentrated on the short end of the curve because that is where the expectations of monetary policy are affecting the most, " said Monica Defend, global head of research at Amundi. The market is pricing in rate rises to begin in June, she added.
US stocks have rallied in recent weeks on a strong corporate earnings season. With the bulk of financial results in, analysts expect that profits from S&P 500 companies rose 40% in the third quarter from a year earlier.
Individual stocks moved Tuesday on earnings news. Zoom Video Communications shares tumbled 14.7% after the videoconferencing company reported a slowdown in revenue growth. Best Buy shares fell 12.3% after the electronics retailer also posted lackluster sales growth. Shares of J.M. Smucker gained 5.7% after the food maker raised its earnings forecast.
With most of the reporting season in the books, investors are in a quieter period for new information about companies. David Bahnsen, chief investment officer at wealth management firm The Bahnsen Group, is looking ahead to the fourth-quarter earnings season that will kick off early next year.
"Fundamentals are going to drive the next leg of the market, either because earnings outperform expectations yet again, or because they don't," he said.
Oil prices oscillated after the White House said the US, China, Japan and other countries would tap strategic oil reserves in a bid to temper gasoline prices and inflation. Global benchmark Brent crude rose 3.3%.
"What matters for the price is how much oil we have above ground, and releasing oil from strategic reserves actually reduces this," said Bjarne Schieldrop, chief commodities analyst at Nordic bank SEB. "It is very temporary, it's not very effective and it can so easily be countered by OPEC+ if they reduce exports a little bit."