News
Global Market Report - 9 February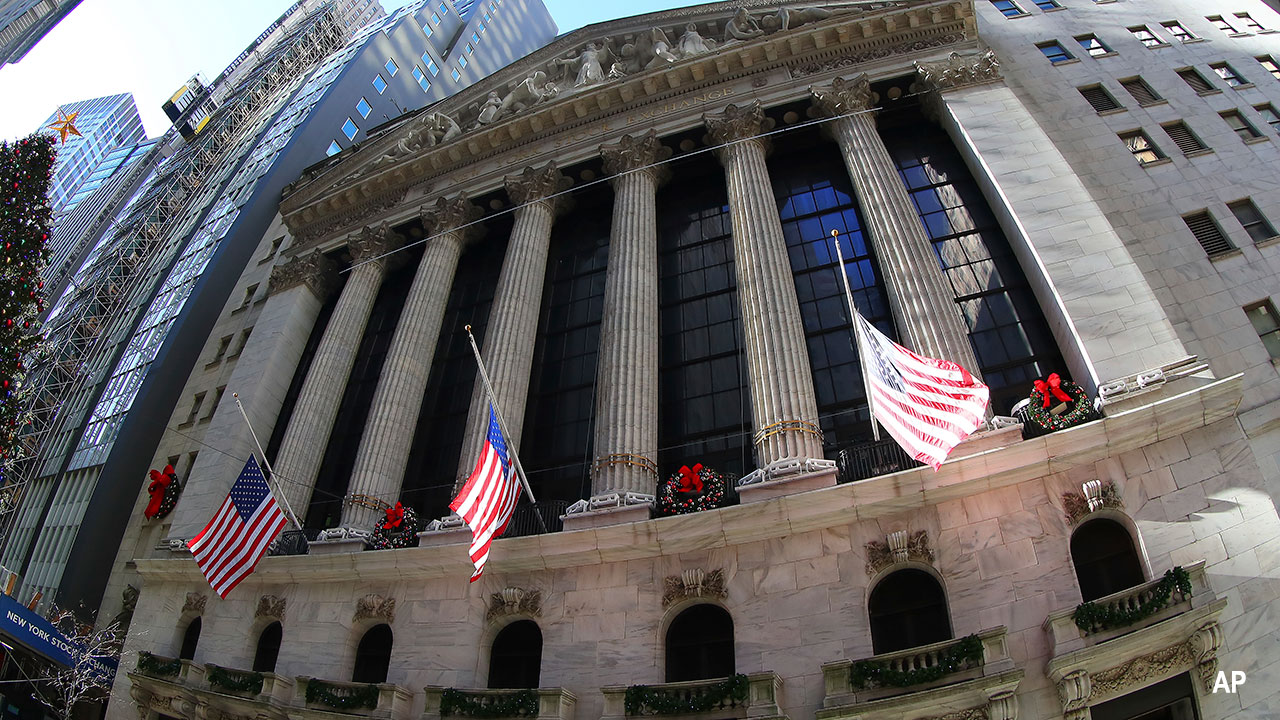 Australia
Australian shares are poised to rise as dip buyers helped US shares higher amid stronger-than-forecast earnings.
ASX futures were up 17 points or 0.2% at 7101 near 8.00 am AEST, suggesting a positive start to trading.
Major US stock indexes rose Tuesday as investors snapped up shares of companies across industries.
The S&P 500 advanced 0.8%, while the Dow Jones Industrial Average added 1.1%. The tech-heavy Nasdaq Composite climbed 1.3%.
Seven of the S&P 500's 11 sectors were up for the day, with the financials group gaining 1% and the technology group rising 0.8%. The energy segment bucked the trend, declining 2.5% as oil prices fell.
Locally, the S&P/ASX 200 closed 1.1% higher at 7186.7, hitting a nearly three-week high. Materials stocks jumped 2.2%, with Silver Lake, BHP and Fortescue up 2.9%, 3.7% and 3.3%, respectively.
Financials added 1.4%, with Macquarie gaining 3.9% after telling investors today that improved market conditions led to a "record quarter."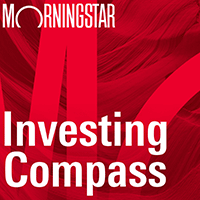 Listen to Morningstar Australia's Investing Compass podcast
Take a deep dive into investing concepts, with practical explanations to help you invest confidently.

General insurers QBE, IAG and Suncorp finished the day in the green, with Suncorp putting on 5.5% after 1H cash earnings and interim dividend beat estimates.
Travel stocks also shot up after Australian authorities said the international border will open in a matter of weeks. Qantas rose 1.1% and Flight Centre gained 6.7%.
The tech sector was the day's weakest, closing 1.6% lower. Appen was the day's biggest loser, falling 7.4%, while Computershare dropped 2.4%.
Overseas, the pan-continental Stoxx Europe 600 edged up less than 0.1%. Asian stock markets were mixed. Japan's Nikkei 225 edged up 0.1%, while in Hong Kong, the Hang Seng Index fell 1%. In mainland China, the Shanghai Composite Index added 0.7%.
Turning to commodities, gold futures gained 0.3% to $US1828.30 an ounce; Brent crude lost 1.7% to $US91.12 a barrel; Iron ore rose 1.1% to US$128.94.
In bond markets the yield on the Australian 10-year bond jumped to 2.12%, it's highest level since 2019. The benchmark US 10-year Treasury yield advanced to 1.96%. Yields fall when prices rise.
The Australian dollar was buying 71.43 US cents near 8.00am AEST, up from the previous close of 71.25. The WSJ Dollar Index, which measures the US dollar against 16 other currencies, edged up to 89.68.
Asia
Mainland Chinese stocks closed mixed on Tuesday, as gains by coal miners were offset by electronics stocks' declines. Rising coal prices buoyed the likes of China Shenhua Energy, Yankuang Energy and China Coal Energy, which were 4.2%-6.2% higher. Thirty-three Chinese entities, including electronics companies, optics companies and Wuxi Biologics, were added to a US "unverified list" that subjects them to tighter export controls. Shares in the sectors targeted faced selling pressure. WuXi AppTec tumbled 10% despite clarifying that it wasn't included on the list, while Luxshare Precision, which also wasn't included on the list, shed 7.0%. The Shanghai Composite Index climbed 0.7%, the Shenzhen Composite Index slipped 0.2% and the ChiNext Price Index was down 2.4%.
Turning to Hong Kong, stocks ended the session lower amid a selloff in biotech company Wuxi Biologics after the US Commerce Department added two of its units to an "unverified list". Entities are added to the list when the Commerce Department can't verify their legitimacy and reliability. The stock was down 23% when trading was halted. The steep losses helped drag the benchmark Hang Seng Index down 1.0%. Tech companies added further pressure, as the sector tracked weakness in the US tech-heavy Nasdaq overnight. Alibaba Health slumped 7.5% and Alibaba lost 3.3%.
Meanwhile in Japan, the Nikkei Stock Average closed 0.1% higher amid continued hopes over an earnings recovery from the pandemic. Financial stocks were among the gainers, with Mitsubishi UFJ Financial Group up 1.5% and Sumitomo Mitsui Financial Group adding 1.7%. Other notable gainers include Coca-Cola Bottlers Japan which jumped 6.4% after announcing plans to raise the shipping price for its large bottle products. Maruichi Steel Tube surged 6.9% after raising FY guidance and announcing a share buyback.
Europe
European stocks end trading mixed as speculation about the European Central Bank raising interest rates this year lifts bank stocks. The pan-European Stoxx 600 traded flat.
Lenders including Banco de Sabadell, Deutsche Bank and ING are among the top risers. Ocado is the worst performer with its shares slumping 13% after posting a 12% decline in annual core earnings. "While the quieter week provides a rest after the swings of last week, there is still no sign of any real surge in risk appetite," IG analyst Chris Beauchamp says.
In London, the FTSE 100 closed down 0.08% as s a decline in oil prices acted as a wider drag on the energy sector, says Michael Hewson, chief market analyst at CMC Markets. BP shares pushed higher initially after it said profits in the fourth quarter were better than expected, and mooted further buybacks. Shares did eventually slip back, but both BP and Shell are up more than 20% year to date, Hewson adds.
Airtel Africa shares dropped after investors sold 1.5% of shares at a discount and Ocado slid to 22-month lows. Elsewhere, Vodafone shares have seen little follow-up to reports that French mobile carrier Iliad has made a bid for 100% of its Italian operation, Hewson says.
North America
Major US stock indexes rose Tuesday as investors snapped up shares of companies across industries.
The S&P 500 advanced 0.8%, while the Dow Jones Industrial Average added 1.1%. The tech-heavy Nasdaq Composite climbed 1.3%.
Seven of the S&P 500's 11 sectors were up for the day, with the financials group gaining 1% and the technology group rising 0.8%. The energy segment bucked the trend, declining 2.5% as oil prices fell.
The S&P 500 is still down 5.5% in 2022 after selling off in January.
"It just looks like people are very happy sort of buying the dip," said Katie Nixon, chief investment officer at Northern Trust Wealth Management. "We have very strong markets across the board here."
A generally positive earnings season has helped support stocks. With results in from about 60% of S&P 500 companies, analysts expect profits rose 30% in the fourth quarter from a year earlier, according to FactSet. That is up from estimates for 21% growth at the end of September.
At the same time, a number of companies have adopted a wary tone about the path ahead. As of late last week, 34 companies in the S&P 500 had given earnings guidance for the first quarter that was lower than analysts had been expecting, while 13 companies had issued guidance higher than the average earnings estimate, according to FactSet.
"The guidance we're hearing from companies is understandably cautious," said Tom Plumb, president and portfolio manager at Plumb Funds. "It's feeding, in some cases, the anxiety people have about political and economic events and Federal Reserve policy."
Markets have been roiled by volatile trading in recent sessions, prompted in part by expectations of higher interest rates. The Fed's expected tightening comes against a backdrop of moderating growth and investors have been reassessing which companies are best-placed to weather the more challenging outlook.
"The question is: Does the Fed get it right? Do they walk the line properly between raising rates and tightening policy at a pace that helps to curb inflation but doesn't slow demand and hurt the economy," said Peter Langas, chief portfolio strategist at Bessemer Trust.
Tech firms, the darlings of last year's rally, have been at the forefront of investors' reassessments, as higher interest rates threaten to weigh on their pricey valuations, which rely on expectations for growth far into the future. Large-cap tech firms have been particularly choppy in recent days, exacerbating broader market volatility.
Shares of Apple and Amazon.com each rose more than 1% on Tuesday, while shares of Facebook parent Meta Platforms fell 2.2%. Meta shares plunged last week after the company surprised investors with a deeper-than-expected profit decline and a downbeat outlook.
"Across the tech spectrum, investors will be more discerning of the underlying fundamentals and long-term drivers of growth and strategy," said Bessemer's Mr. Langas. "Companies that are able to contend with threats in a strong way are going to be rewarded and those that are struggling are going to be penalized."
Brent crude, the international oil benchmark, declined 2.1% to $90.78 a barrel. Investors were tracking talks over reviving a nuclear agreement with Iran, since a deal could see sanctions on that country lifted, allowing it to export more oil.
The pullback in oil prices contributed to a gloomy tone for energy stocks. Chevron shares dropped 1.5% and Exxon Mobil shares fell 2.5%.
Earnings reports drove some of Tuesday's moves in individual stocks. Pfizer shares fell 3% after the vaccine maker reported revenue that missed analysts' forecasts. Harley-Davidson shares rose 15% after the motorcycle maker swung to a fourth-quarter profit.
Peloton Interactive shares jumped 25% after the stationary-bike maker said it would replace its chief executive, overhaul its board and cut costs. The company, whose value has plummeted amid a slowdown in demand, will post earnings after markets close.
Nvidia shares added 1.9% after the semiconductor giant said it was calling off its blockbuster deal to buy chip-design specialist Arm.
Investors edged out of bonds on the expectation that the Federal Reserve is poised to embark on a course of interest-rate increases. The yield on the benchmark 10-year US Treasury note rose to 1.96%, its highest closing level since July 2019, after settling at 1.91% Monday. Yields rise when prices fall.
Bitcoin recently traded at about US$42,867, down 2.7% from its level at 5 pm New York time Monday. Earlier Tuesday the cryptocurrency traded above US$45,000 before paring its gains.