News
Top performing asset classes for 2019/20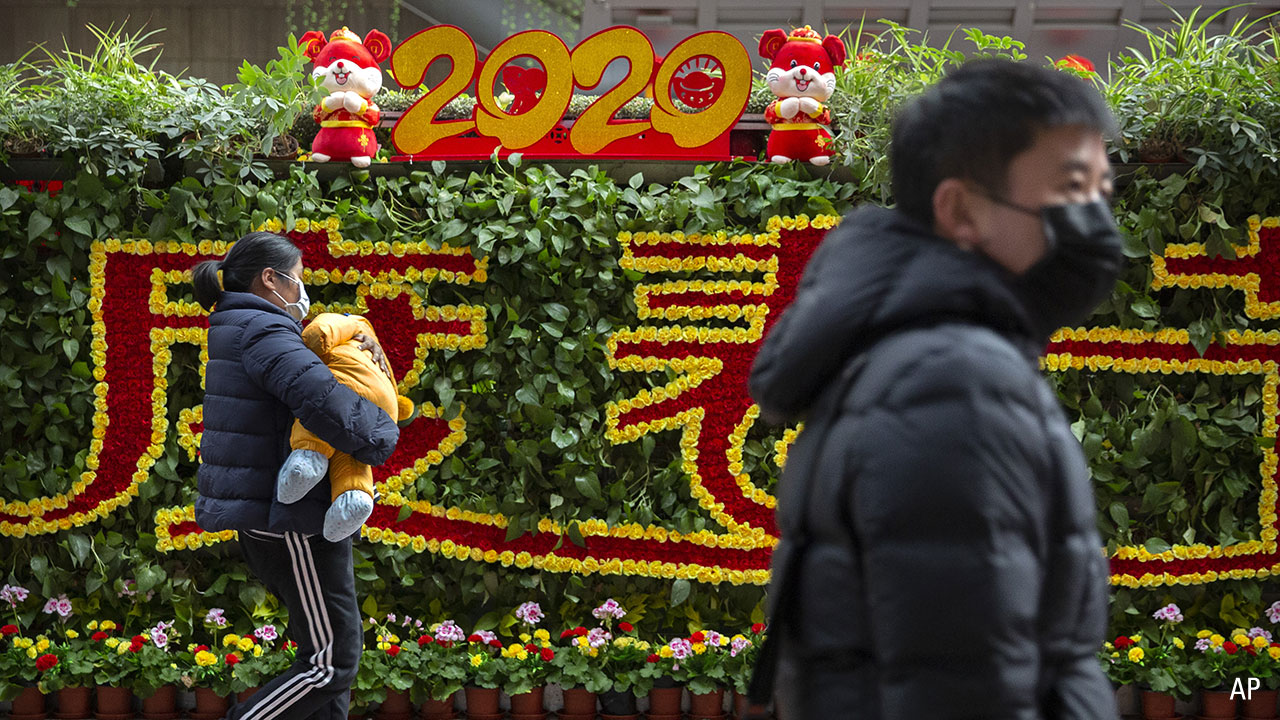 It's fascinating to reflect on year that was in financial markets and see which asset classes came out top. It's also a timely reminder that trying to forecast which asset class will outperform is a fraught endeavour.
It's been a year to remember. By the end of 2019 we'd witnessed interest-rate cuts, weakening consumer confidence, and the persisting US-China trade war. Miraculously, the S&P/ASX 200 TR Index rose 23.4 per cent.
"The market was driven by a tsunami of investor money, which was either relentlessly seeking yield or grasping for growth at any price," Morningstar senior analyst Ross MacMillan says.
"Momentum was one of the key factors fuelling the market's outperformance, particularly among the medium- to large-cap stocks."
Come January 2020, it appeared we were in for a repeat of 2019, with the market operating under similar economic conditions. But then the coronavirus hit.
"On 20 February 2020, the S&P/ASX 200 Index reached an all-time (intra-day) high of 7,199," he says.
"Just six weeks later, the market was down around 30 per cent."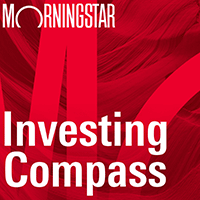 Listen to Morningstar Australia's Investing Compass podcast
Take a deep dive into investing concepts, with practical explanations to help you invest confidently.

Real assets (property and infrastructure) experienced heavy losses, as did companies tied to the oil sector.
The first quarter of 2020 will be remembered for the unprecedented sell-off in response to the COVID-19 global pandemic, and the second for the stunning rebound, particularly among global tech and healthcare stocks.
Asset Class Investment Growth
Growth of $1 from July 1989 to June 2020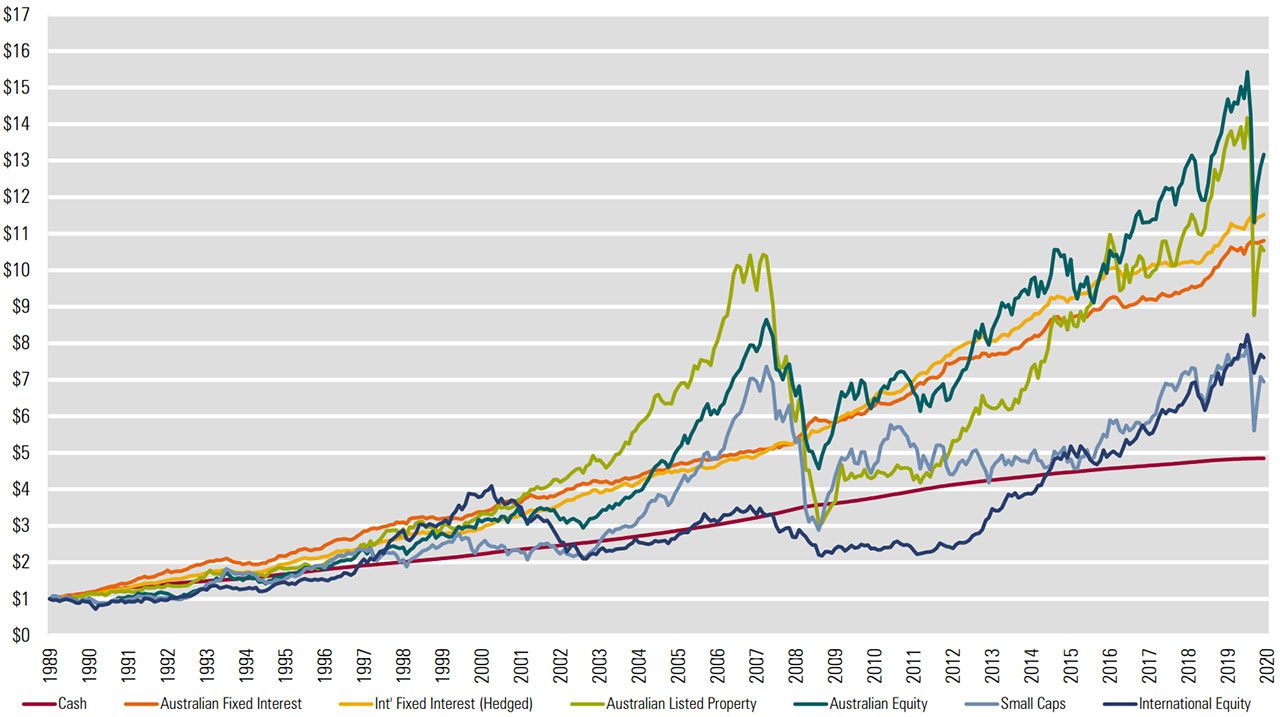 Source: Morningstar
The Morningstar Asset Class Gameboard for financial year 2019/2020 shows the order from best to worst was:
International Fixed Interest (Hedged): 5.2 per cent
International Equity: 5.2 per cent
Australian Fixed Interest: 4.2 per cent
Cash: 0.7 per cent
Small Caps: -5.7 per cent
Australian Equity: -7.7 per cent
Australian Listed Property: -20.7 per cent
Annual Asset Class Returns – Financial Year
This chart shows the performance of seven major asset classes over the last 20 years. Each colour represents a different asset class, ranked by its performance.
Picking the best performing asset class year after year is near impossible. For example, last year, Australian Listed Property was the best performing asset class, delivering returns of 19.4 per cent. This year, it's the worst.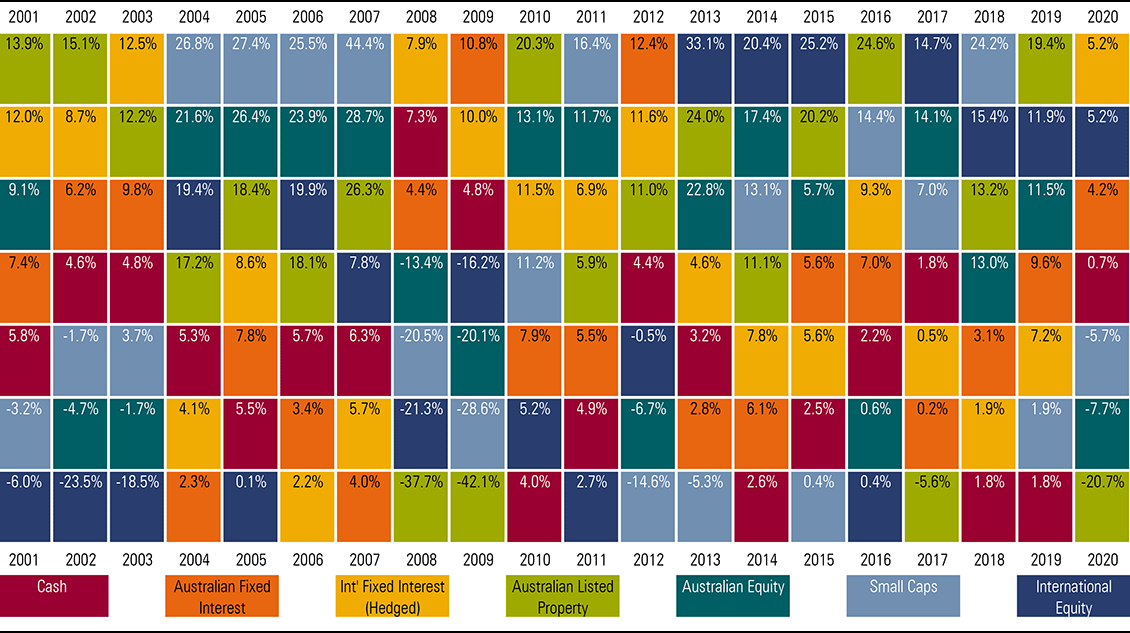 (Click to enlarge)
Source: Morningstar. Cash - RBA Bank accepted Bills 90 Days; Aust. Fixed Interest - Bloomberg Ausbond Composite 0+ Yr TR AUD; Intl. Fixed Interest (H) - BBgBarc Global Aggregate TR Hdg AUD; A-REITs - S&P/ASX 300 A-REIT TR; Global REITs (H) - FTSE EPRA Nareit Dv REITS TR Hdg AUD; Aust. Equity - S&P/ASX 200 TR; Small Caps - S&P/ASX Small Ordinaries TR; Intl. Equity - MSCI World Ex Australia NR AUD
Want to dig deeper? Check out Morningstar's latest Market Index Performance report | June 2020. This is our monthly update detailing the short- and long-term performance of major indices.