News
Why getting a raise can jeopardise your retirement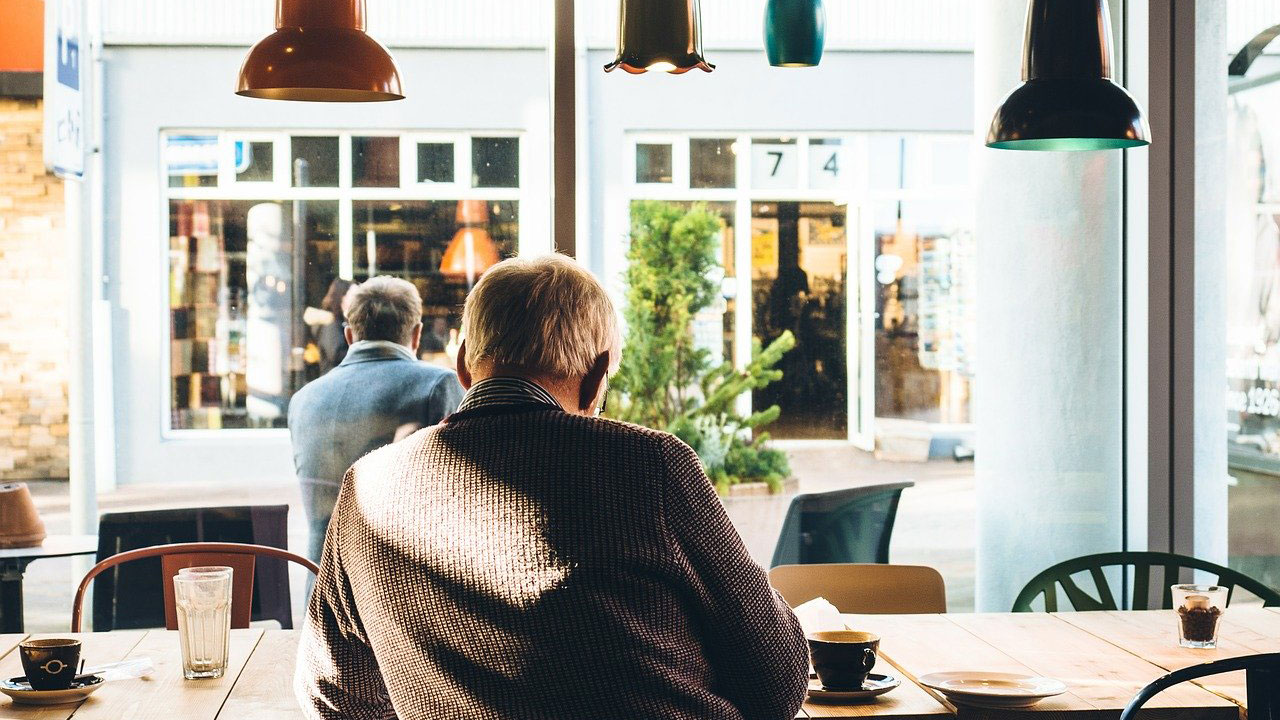 Did you get a big pay rise in 2019? Fantastic. Extra cash for that big holiday or to put towards your dream car.
Then again, perhaps it's wiser to put those celebrations on ice for a moment. New research shows that by making more money, you may be hurting your chances of living a comfortable retirement.
That's largely because of what Morningstar's behavioural research team defines as "lifestyle creep" – or the tendency to raise your standard of living (and needs in retirement) as your income increases.
That big expensive holiday means you'll find it hard to go back to flying economy class, and your new car, well, it will cost you more to keep it running.
Lifestyle creep makes it harder for people to achieve a comfortable retirement. According to the new research, people who spend more in the lead-up to retirement may find they need more money in retirement to fund their new lifestyle. And unfortunately, savings rates typically don't keep up.
That's the key finding of a report titled More money, more problems: How to keep a bigger paycheck from spoiling retirement, by Morningstar behavioural finance experts Stephen Wendel, David Blanchett, Sarwari Das and Shwetabh Sameer.
"Yesterday's indulgences become today's new normal and tomorrow's expectations, and studies show that personal happiness adjusts quickly to new spending levels, so the emotional benefit of a raise is fleeting," they argue.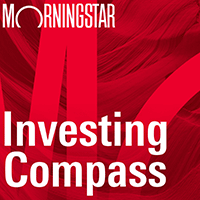 Listen to Morningstar Australia's Investing Compass podcast
Take a deep dive into investing concepts, with practical explanations to help you invest confidently.

"We might be momentarily happier with a larger house or fancier car, but we adjust in a matter of months and are often left with higher bills and higher expectations for what we can afford.
"This effect can put someone's retirement plans at risk because existing savings and other common retirement assets are relatively fixed. And, contrary to our best intentions, many people don't actually increase their savings rate when they get a raise."
Kaustubh Belapurkar, director of fund research at Morningstar India listed manaing lifestyle creep as his resolution for 2020, saying it had snuck up on him over the years.
Control lifestyle creep
So how do you stop lifestyle creep? In short, the more you earn, the more you should save.
On the face of it, keeping your savings rate on hold when you get a raise seems like good plan. Saving 10 per cent of $100,000 amounts to more than saving 10 per cent of $80,000.
But this doesn't account for your increased lifestyle expectations, Morningstar says. Without increasing your savings rate, you may fall short in retirement because of your adjusted living expectations.
To determine how much to save, the authors suggest following one of these three rules of thumb:
Spend twice your years to retirement. If you are going to retire in 10 years, you should spend 20 per cent of your raise and save the remaining 80 per cent for retirement.
Save your age, as a percentage of the raise. If you are 50 years old, you should save 50 per cent of the raise.
Save at least 33 per cent of your raise. If your take-home income increased by $1000, you should save $333 of that new income.
Morningstar found the "spend twice your years to retirement" strategy works well across all age groups, but also requires the most savings. For younger investors, "'save your age" is a good alternative until around age 45 and may not be as onerous.
Chart: the effectiveness of each rule of thumb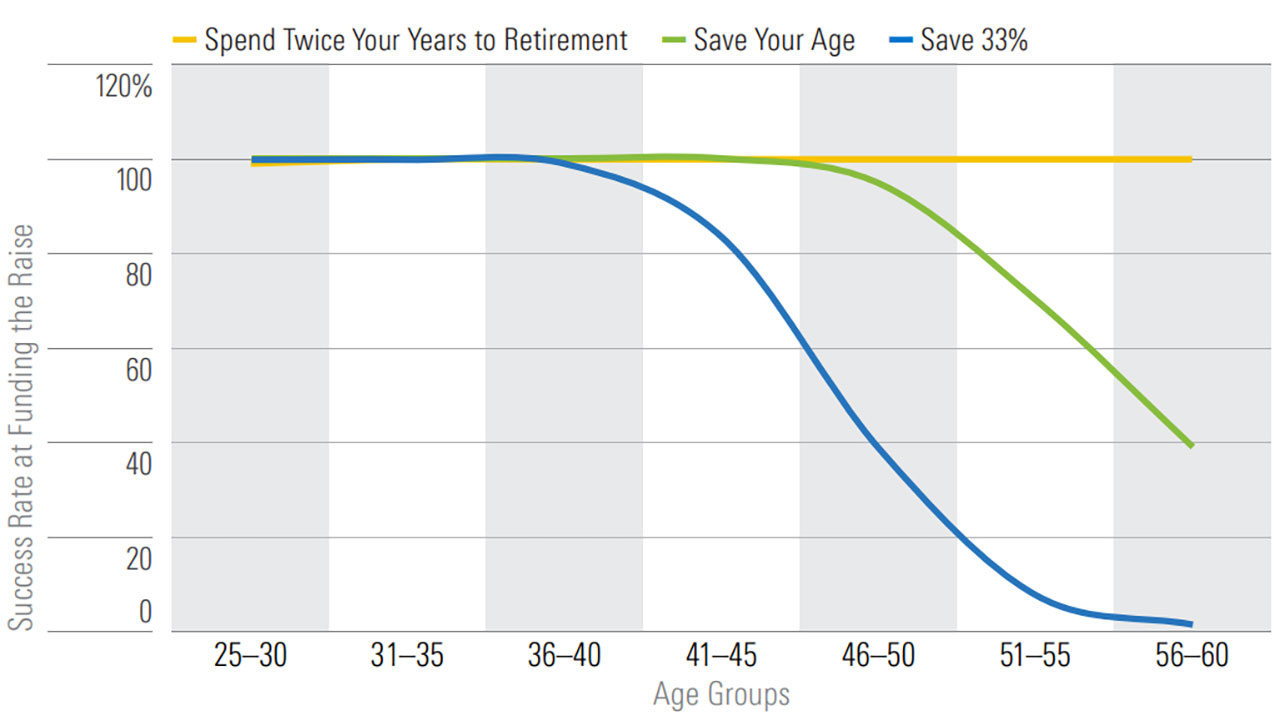 Source: Morningstar, Survey of Consumer Finances