News
Taking off? 2021's biggest global IPOs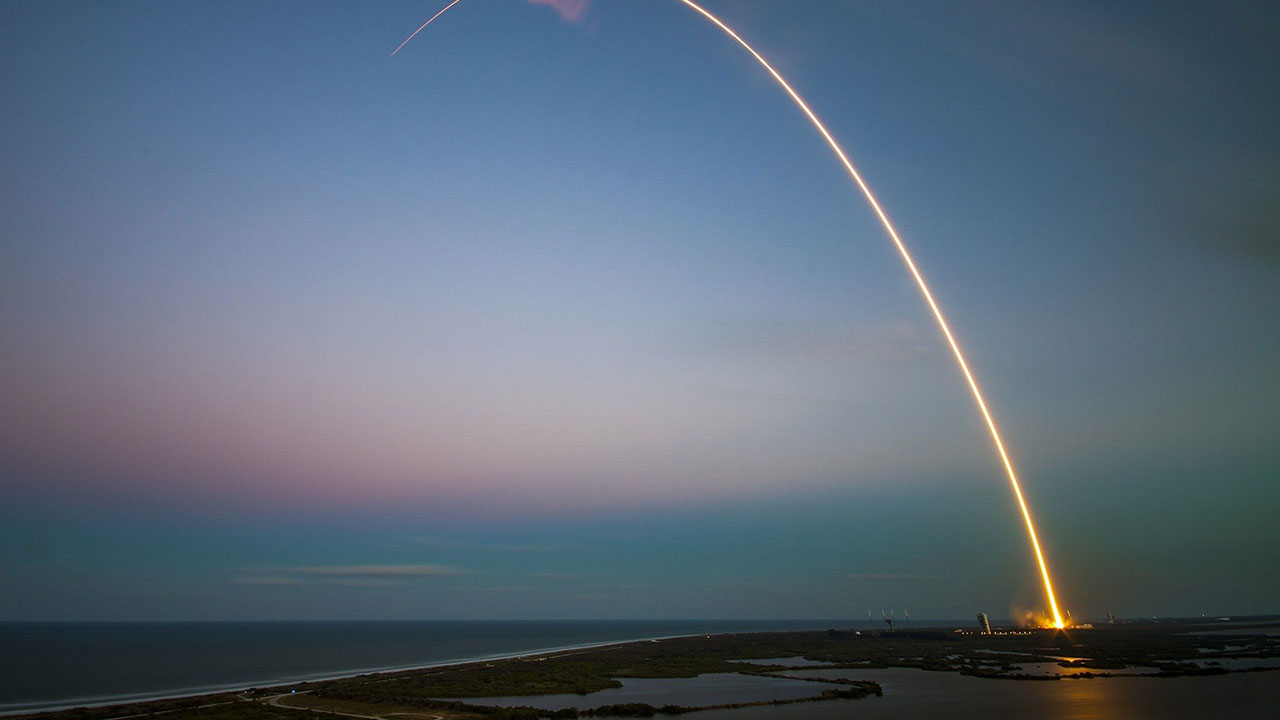 Last week we looked in detail at the UK's biggest IPOs in 2021. Now we're turning our attention to the biggest global and US companies to float.
The top companies that went public this year included a high-profile financial technology listings, a dating app, an electric truck maker, and an online video game platform.
After last year's intense uncertainty, 2021 saw a record number of companies go public. According to PitchBook, a Morningstar company, nearly 1,500 companies went public worldwide this year as of December 14, raising almost $500 billion. That's about double the number of deals and capital raised in 2020.
But many of this year's IPOs haven't performed well in the public markets. According to PitchBook, the IPO market is cooling off in response to the poor performance. Some startups are even planning to delay or downsize their IPOs. As a result, the record number of IPOs in 2021 may not be matched for some time.
The growing popularity of special-purpose acquisition companies (SPACs), whose sole function is to take startups public through mergers, has had a clear impact on these numbers. According to Morningstar data, over 700 SPACs went public in 2021, more than five times the number from the year before. Without SPACs, there was only a modest increase in the number of companies that went public.
In addition to the sheer number of companies entering the public markets, 2021 has seen well-funded startups drum up investor enthusiasm that led to massive public debuts. Here are the biggest public offerings of the year by deal size, both globally and in the United States.
The 5 biggest global IPOs of 2021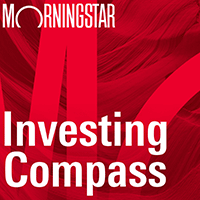 Listen to Morningstar Australia's Investing Compass podcast
Take a deep dive into investing concepts, with practical explanations to help you invest confidently.

The largest public debuts this year were direct listings, but a couple of traditional IPOs also cracked the top five. Morningstar analysts currently cover Coinbase and Roblox.
Coinbase (COIN)
IPO Date: April 14
Deal Size: $37.7 billion
Current Market Cap: $51 billion
Though its deal size makes it the largest public debut for 2021, cryptocurrency exchange platform Coinbase didn't receive any proceeds when it started trading on the public market. Rather than a traditional IPO, the company let its stakeholders start selling shares directly through a direct public offering. Coinbase gained widespread attention as the first cryptocurrency company to go public, which many viewed as a major step toward the mainstream adoption of cryptocurrency. The public listing allowed investors to gain indirect exposure to cryptocurrencies by purchasing Coinbase shares. Since most of the company's revenue comes from transaction fees, Coinbase's results are volatile from quarter to quarter as they are correlated to cryptocurrency markets.
Roblx (RBLX)
IPO Date: March 10
Deal Size: $13.8 billion
Current Market Cap: $57 billion
Like Coinbase, Roblox went for a direct listing rather than an IPO, so it didn't raise any funds from its public debut. The company, which operates an online video game platform, garnered a lot of interest from investors despite not yet being profitable. In fact, the company's net losses had increased from the year before thanks to higher spending on growing the platform. Still, Roblox has found continued success in the public market, nearly doubling its market cap since it started trading. Morningstar equity analysts expect the company to continue to post robust growth, driven by the uniqueness Morningstar equity analysts expect the company to continue to post robust growth, driven by the uniqueness of its platform, increased engagement, and deeper games. During the pandemic, Roblox expanded its user base from19.1 million daily active users in the fourth quarter of 2019 to over 47 million in the third quarter of 2021.
Wise (Wise)
IPO Date: July 7
Deal Size: $12.2 billion
Current Market Cap: £7.5 billion
Another direct listing rounds out the largest public offerings of 2021. London-based fintech company Wise makes software that provides cross-border money transfer services. Despite its large public debut, investor sentiment has cooled in recent months, and the stock has dropped roughly 30%.
Rivian (RIVN)
IPO Date: November 10
Deal Size: $11.9 billion
Current Market Cap: $84 billion
Electric automaker Rivian had the largest traditional IPO that the US has seen in over five years, surpassing Uber to take the top spot. Rivian's IPO followed a wave of other electric vehicle manufacturers whose public debuts were largely unsuccessful. Unlike much of the competition, however, Rivian showed that it was able to produce a product and successfully bring it to market. Rivian's market cap surpassed General Motors and Ford to become one of the largest automakers in the world. While investor sentiment has largely remained positive a month after its public debut, Rivian will need to scale its production and achieve profitability in an intensely competitive industry.
Kuaishou (1024)
IPO Date: February 5
Deal Size: $6.2 billion
Current Market Cap: HKD 330 billion ($42 billion)
Beijing-based Kuaishou is a social-media platform that allows users to capture and share snippets of their everyday lives through short videos and live-streaming. All the company's revenue comes from China. After an exuberant first week or so of trading, Kuaishou's stock has largely been in decline since mid February, perhaps in response to China's regulatory crackdown on tech companies.
The 10 biggest US IPOs of 2021
In addition to Coinbase, Roblox, and Rivian, here are the companies that make up the 10 biggest US- based IPOs of the year. While the largest global public debuts were either direct listings or traditional IPOs, several of these companies went public via SPAC mergers. Morningstar analysts currently cover SoFi.
Blue Owl Capital (OWL)
Blue Owl Capital, an alternative asset-management firm that manages over $70 billion, had the largest SPAC deal in the US in 2021. The transaction combined Owl Rock Capital Group and Dyal Capital Partners with Altimar Acquisition Corporation. Its stock fell after an initial spike in the first two weeks of trading but has since risen. Blue Owl Capital is investing in its growth, particularly through expanding into the Asia-Pacific region. The company recently announced its acquisition of Hong Kong-based Ascentium Group.
Warby Parker (WRBY)
Warby Parker also eschewed the traditional IPO but chose to go with a direct listing rather than a SPAC deal. The company's designer prescription glasses have developed a loyal following since its founding in 2010, but Warby Parker's stock has seen some volatility in its first few months of trading. Investors may be wary that the company is not yet profitable as it continues to invest in its growth.
GlobalFoundries (GFS)
GlobalFoundries is one of the largest semiconductor manufacturers in the world. Its chips are used in electronic devices across multiple industries including mobility, autos, and computing. Automaker Ford recently announced a partnership with GlobalFoundries to bridge the chip shortage that has hindered production.
SoFi (SOFI)
Financial-services company SoFi went public via a SPAC deal worth $2.4 billion, though that number doesn't paint the full picture of the company's debut. In addition to the SPAC merger, the company received over $1 billion in a private investment completed at the same time. The company is purely digital and engages with its clients exclusively through its mobile app and website.
Unlike existing digital banks, which generally have limited product offerings, SoFi offers a full suite of financial services and products that includes everything fromstudent loans to estate planning. Morningstar analysts believe SoFi is undervalued after a volatile six months of trading, but they also see high levels of risk and uncertainty. "The nature of the company's revenue streams, its reliance on capital markets, and the untested nature of its business model add substantial uncertainty," says Morningstar equity analyst Michael Miller.
Bumble (BMBL)
Dating app provider Bumble made headlines early in the year as the largest company to go public led by a woman as CEO. Though the company's public debut was well-received, its stock has been largely on the decline this year. In an industry where users can easily switch between offerings, it can be difficult to secure market share.
Lucid Motors (LCID)
Lucid Motors stumbled out of the gate when it went public via SPAC merger in July. Like a handful of other electric vehicle manufacturers that made their public debuts this year, Lucid had yet to successfully bring a product to market. But it has since been able to appeal to its investors when it started delivering its electric sedan. Still, Lucid will have to scale up its production significantly to be profitable. In a crowded electric vehicle space, fighting for market share will be difficult.
Robinhood Markets (HOOD)
Despite grappling with regulatory scrutiny and delaying its public debut, Robinhood had one of the largest IPOs of the year in the US. But the company proved that not all press is good press- the IPO largely fell flat. Shortly after its debut, Robinhood's share price nearly doubled, but that spike was short-lived. Robinhood's stock has been declining since.