News
Covid and Kogan: two of life's essentials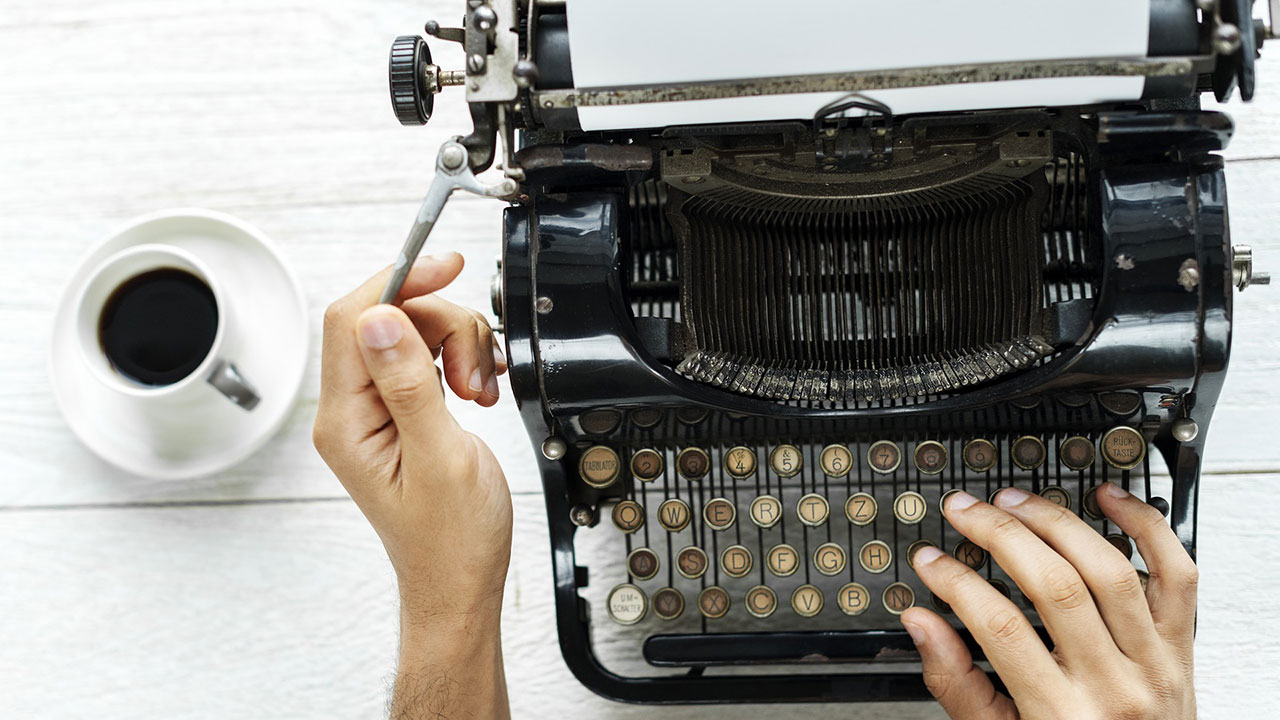 Food, shelter, healthcare, energy, financials. If you want investment ideas for the times we're in, just think about what you need every day and the sectors that provide them. That's where the consumer dollar is going.
That's the view of Morningstar's head of equity research Peter Warnes, who says the pandemic and the job losses it has caused will necessarily alter consumer behaviour.
As the job data gets worse, a period of enforced frugality will gather pace, and it's not particularly good news for retailers. Shoppers will return to the malls, Warnes says, but expect to hear the phrase "just browsing" more often.
"I do think we're going to get more and more people who will save more and spend less," Warnes told listeners of a Morningstar webinar on Friday, "so I don't think that's going to be too good for discretionary retail."
Warnes was speaking at the end of a curious week. One in which an Australian treasurer said the word "recession" for the first time in 29 years and retail sales posted a historic monthly low.
And yet people were still shopping. Online retailer Kogan.com (ASX: KGN), which Morningstar began covering this week, reported a doubling of sales in April and May.
Not surprising really, Warnes noted, since there was little place else to shop. "The online sales statistics were very strong but that reflected that that's the only place people can shop other than throwing toilet paper at each other down an aisle in Woolworths."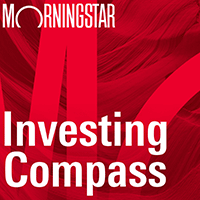 Listen to Morningstar Australia's Investing Compass podcast
Take a deep dive into investing concepts, with practical explanations to help you invest confidently.

Founder Ruslan Kogan famously began his company in 2006 by flogging Chinese-made TV sets out of his parents' garage in a housing commission flat in suburban Melbourne. Kogan.com listed on the ASX a decade later, making young Ruslan Australia's richest person under 30 in the process.
And while it may not (yet) sell toilet paper, Kogan.com does sell a lot of stuff, including some of the aforementioned essentials such as financial services and energy.
The company hit a high of $13 yesterday—a more than 60 per cent premium to the fair value estimate of $8 set by Morningstar retail analyst Johannes Faul. Faul has his reasons for being less bullish on Kogan and one of them is the presence of another online retailer which has a similarly humble beginning. Find out more here.
Kogan.com (KGN) - MAX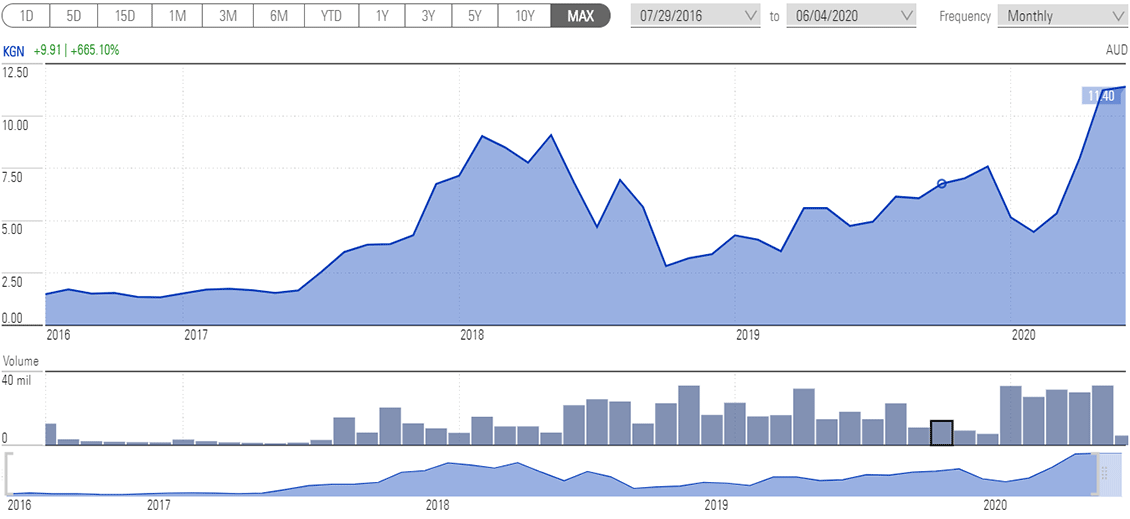 Elsewhere this week, in Firstlinks, Graham Hand also tackles spending. He rifles through the government stimulus packages and finds there has been a lot more spending on wants (think sneakers and cars) rather than needs.
"More cars on our clogged roads and less super in the accounts of young people with nice sneakers are two unwelcome, long-term impacts of COVID-19," Hand writes. "The use of cash also has rapidly declined, and this change will endure. Anyone who owns an ATM has become another victim of the virus."
Alongside that, Emma Rapaport examines the cost of share-trading and finds cut-price brokers are giving investors access to global stocks and putting the heat on the big four to rethink their fees; Morningstar analyst Dan Romanoff reports on videoconferencing platform Zoom and deems its quarterly numbers to be the best he's seen from a software company in more than two decades; Glenn Freeman talks to Morningstar healthcare analyst Nicolette Quinn and reveals the local names that are tipped to rebound as the pandemic forces a contraction in Australia's economy; and we sit down with Bell Asset Management chief investment officer Ned Bell, who shares a few global stock picks and scratches is head at the soaring US share market, which, would you believe, is down only 5 per cent since the start of the year.
Morningstar's Global Best Ideas list is out now. Morningstar Premium subscribers can view the list here.