News
The world's most overvalued companies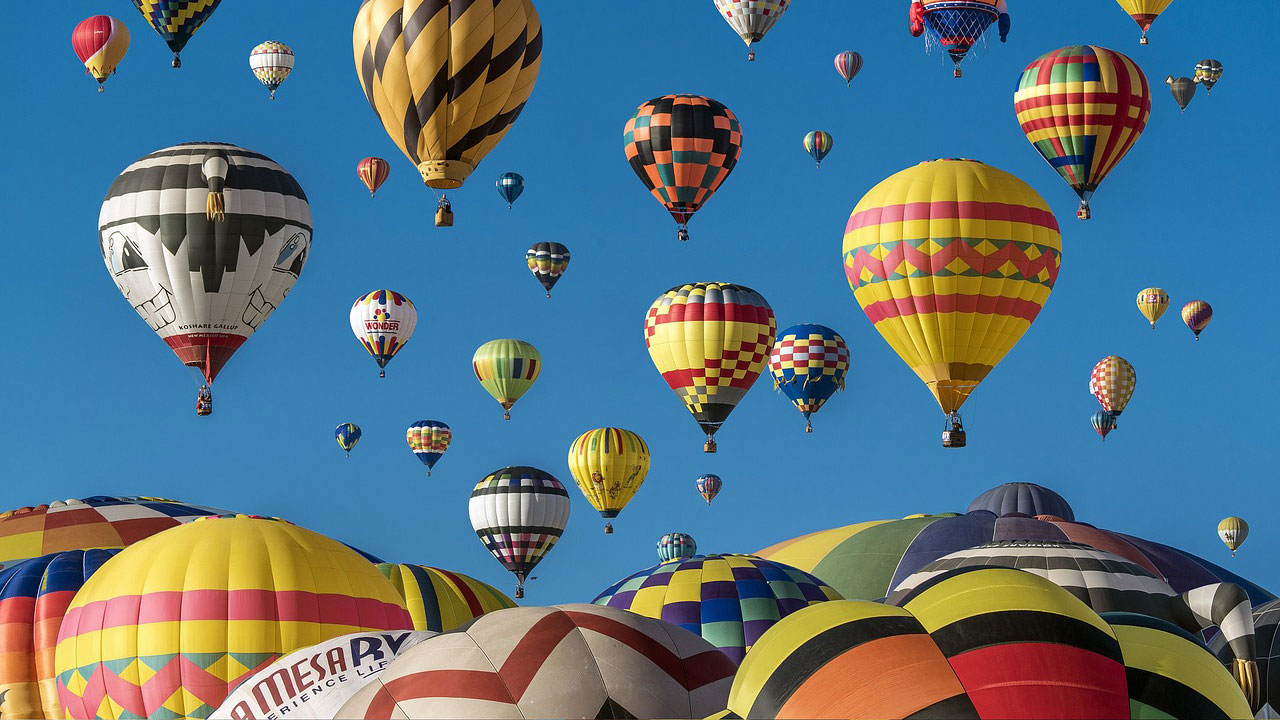 Earlier in the week, we unearthed the most overvalued Australian no-moat stocks under Morningstar coverage. In light of a Biden presidency and a Republican-controlled Senate being touted as a favourable outcome for assets, we thought we'd extend the search. We stripped out the no-moat filter and simply screened for the world's most overvalued names. Our homegrown tech names are indeed among the globe's frothier companies.
A total of 145 stocks carry one star, or in other words are significantly overvalued, according to Morningstar valuations. Australia accounts for 26 of those names.
Four Australian companies figure in the top 10 of most significantly overvalued names. Two have no moat: cloud-based wealth administration company Netwealth; and buy now pay later player Afterpay. The other two have a narrow moat—or ten-year competitive advantage: global provider of logistics software, WiseTech; and cloud-based accounting software provider Xero.
Overall, the Morningstar Australia index is considered to be fairly valued.
Other companies in the top 10 of most significantly overvalued stocks include big US names. In order of most overvalued, they are: internet retailer Wayfair; video-conferencing provider Zoom Communications; dental equipment and Invisalign owner Align Technology; yoga apparel company Lululemon Athletica; payments platform Square; and on-demand streaming service Netflix.
Engine maker Rolls-Royce is Britain's most overvalued company; while in China, the most overvalued stock is The Great Wall Motor Company.
The sectors with the most significantly overvalued names are Software and Medical Instruments & Devices. And since you were wondering, the most undervalued name under Morningstar coverage is currently Laredo Petroleum, an independent oil and gas producer in the US. It is trading at a discount of 87 per cent and carries an uncertainty rating of "extreme". Oh and I almost forgot: Tesla is fairly valued.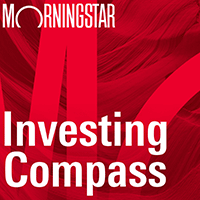 Listen to Morningstar Australia's Investing Compass podcast
Take a deep dive into investing concepts, with practical explanations to help you invest confidently.

Morningstar Premium subscribers can discover investment ideas here. For Morningstar's Global Equity Best Ideas list, click here.
Top ten 1-star stocks under Morningstar coverage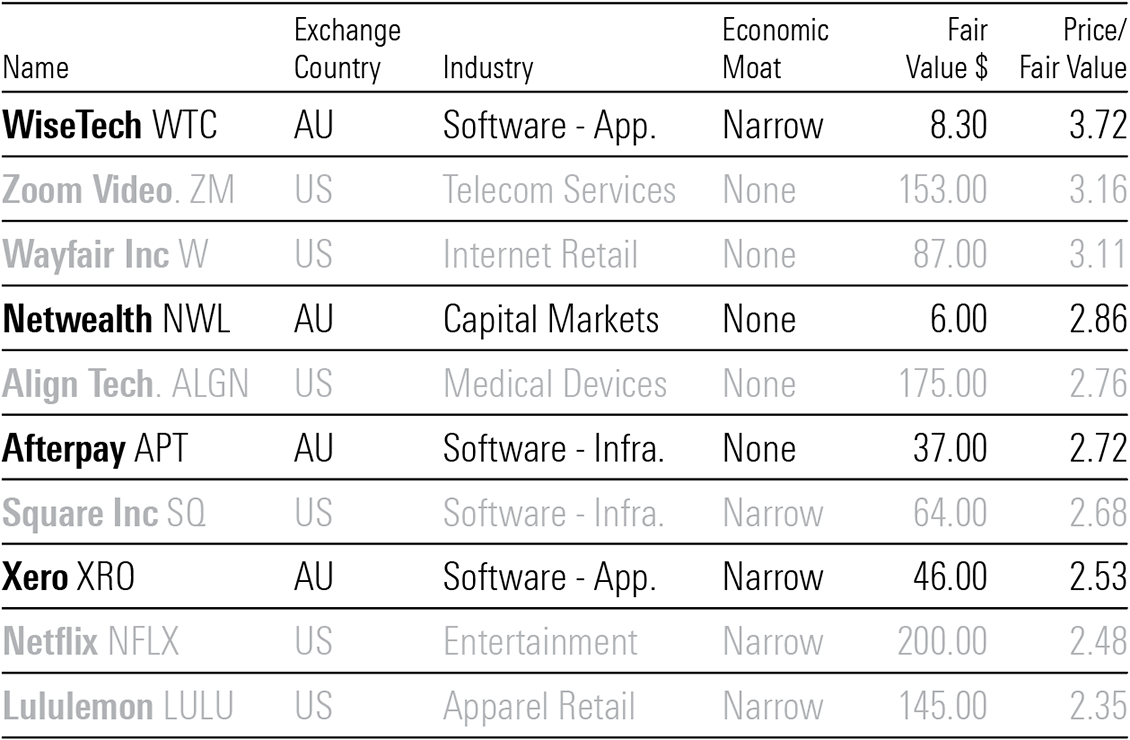 Source: Morningstar Direct; data as at 6 November 2020
In Firstlinks this week, Graham Hand ponders the US election and more specifically how divided the nation has become—both ideologically and financially—since the time he visited in 1998. As Graham's holiday polaroid shows, back in those days the White House happily opened its doors to tourists. Try getting near it now.
Graham also features UBS Securities research on why companies with a strong tech focus have performed so well on the stock market, and why it might continue.
Elsewhere, Morningstar analysts weigh various US election scenarios and what they mean for investors, including taxes, covid stimulus, regulation, and the likely market reaction as results firm.
Morningstar's John Rekenthaler argues a stock market bubble is forming.
Morningstar behavioural economist Sarah Newcomb shows you what your brain looks like when it's faced with uncertainty and shows you how to keep your cool when the future remains unclear.
China's rapid recovery is on much firmer footing, according to Morningstar's Preston Caldwell. Although the Middle Kingdom's economy remains in dire need of long-term rebalancing from investment to consumption.
Speaking of Asia, Iris Tan wonders whether a Biden win will benefit Asian markets. Reduced tariffs should be positive for sentiment, but long-term challenges remain for Sino-US relations, Tan argues.
Nicki Bourlioufas revisits the investing lessons from Chris Cuffe. The esteemed money manager's list is a practical and at times contrarian guide on how to make investing work for you.
And finally, in Your Money Weekly, Peter Warnes analyses the week's other milestone: the record low cash rate of 0.1 per cent. The upshot? Millions of self-funded retirees are left vulnerable as the interest income stream evaporates, Warnes writes.
"The load is certainly not evenly or equitably spread. Perhaps it is time for the government's fiscal policy to step in and help those in distress as it has done with JobKeeper, JobSeeker, JobMaker, HomeBuilder et al. Savers are desperately looking for a saviour, but their collective pleas fall on the deaf ears of the RBA and the banks, particularly the majors."
Morningstar's Global Best Ideas list is out now. Morningstar Premium subscribers can view the list here.