News
Viva Energy survives a tough half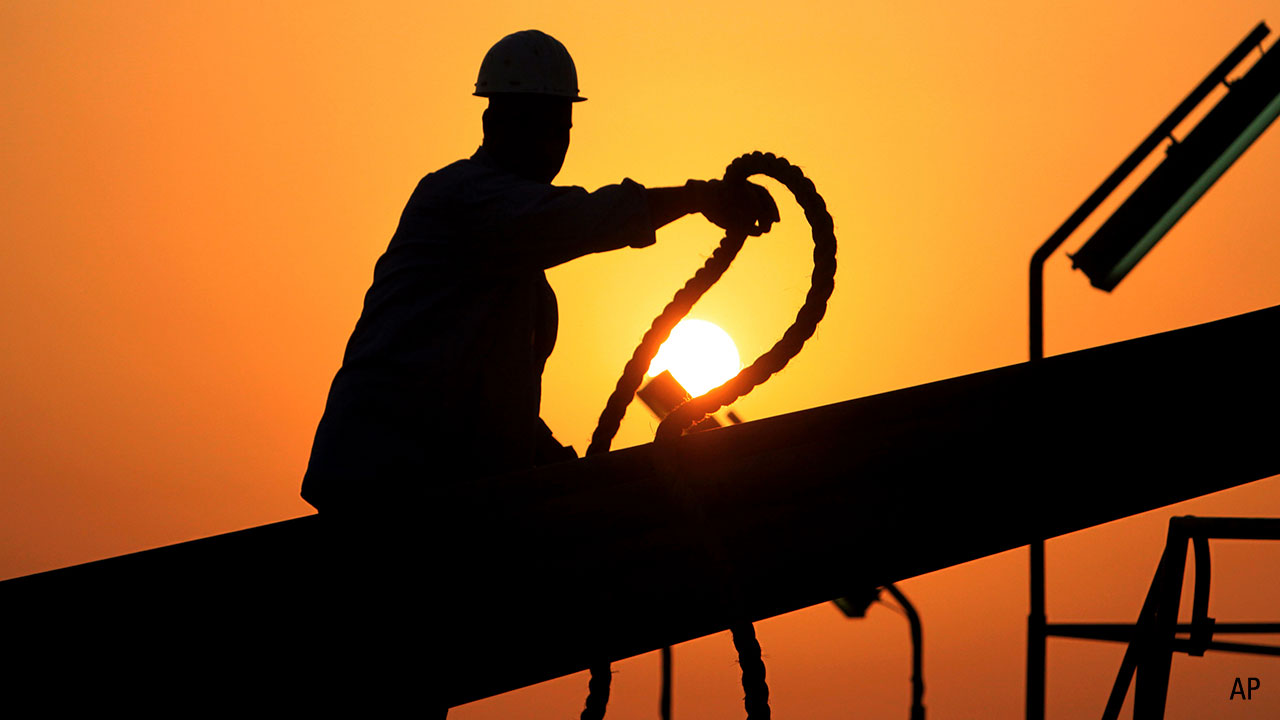 Morningstar has left its fair value estimate for energy provider Viva Energy unchanged despite a worse than expected fall in profit.
The fuel supplier, which runs the refinery and the national network of Shell-branded petrol stations, reported first-half 2020 underlying net profit of -$25.5 million—a stark contrast to the $55 million forecast by Morningstar senior equity Mark Taylor.
However, Taylor said the result gave little indication of the long-term picture. He applauded the company for paying a dividend, albeit meagre, and left intact his $2.90 fair value estimate for no-moat Viva Energy Group (ASX: VEA).
The company trades at a 38 per cent discount to Taylor's valuation. He noted the earnings before interest, tax, depreciation and amortisation were much higher before the outbreak of coronavirus.
"We don't glean material long-term implications from the result," Taylor said. "Remember, before the collapse in regional refiner margins and coronavirus lock-downs, group underlying half-year EBITDA was nearer $350 million.
"And the covid-19-warped earnings result is somewhat overshadowed by dividend and capital return announcements, drawing upon $680 million in cash proceeds from the Viva Energy REIT sale."
Viva sold out of its petrol station property trust in February, shortly before the pandemic hit markets.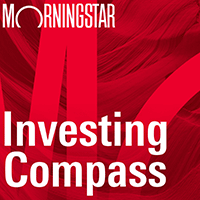 Listen to Morningstar Australia's Investing Compass podcast
Take a deep dive into investing concepts, with practical explanations to help you invest confidently.

Viva Energy has a market-leading position in Victoria, and near-market-leading positions in most other Australian states. It is the second-largest refined fuel supplier in Australia at 14.5 billion litres or 24 per cent share of the 60 billion litre market overall, second only to largest player Caltex Australia Limited with about 27 per cent share.
Viva Energy (VEA) - 1YR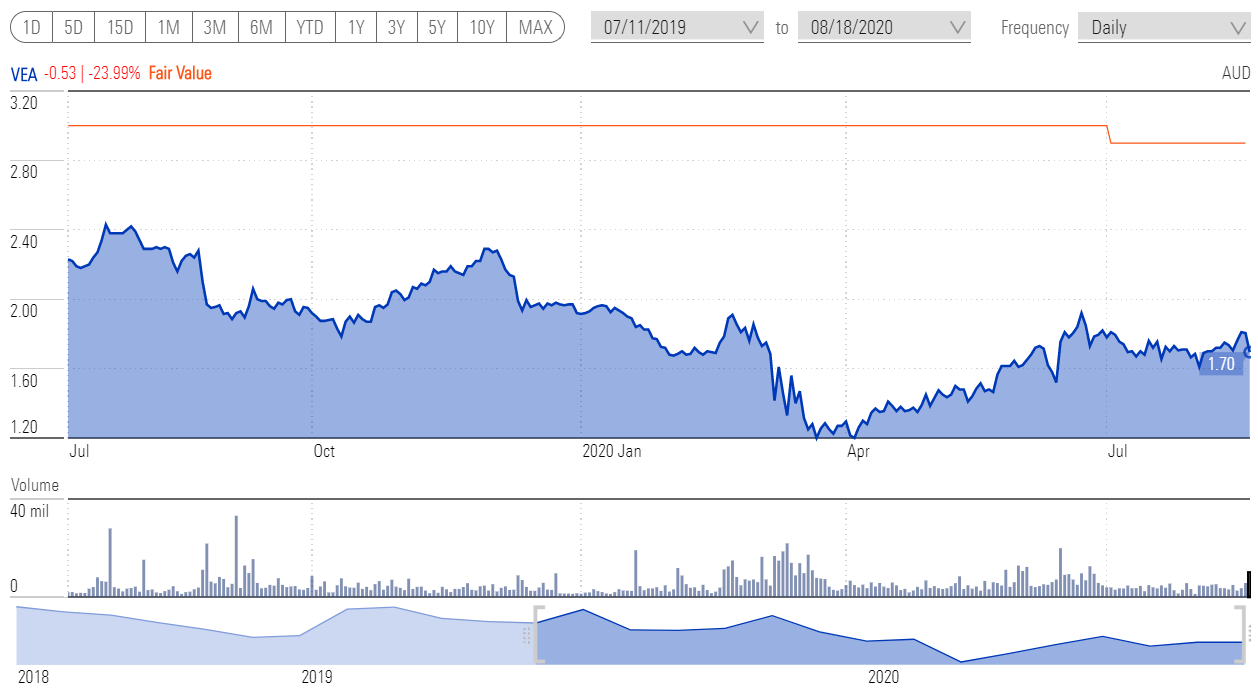 Source: Morningstar Premium
Covid-related travel restrictions had cut Viva's fuel sales volumes by 10.5 per cent compared to the same time last year. Jet fuel sales have fallen by up to 75 per cent.
The company said profits from the non-refining divisions of the business rose 14.2 per cent to $318.7 million.
Viva declared a lower than expected ordinary interim dividend of just $0.008 per share, which Taylor said was noteworthy in the current environment.
But the company is poised to return $530 million or 27 cents a share at the end of September.
"This will comprise 21.46 cents as a capital return and 5.9 cents as a special unfranked dividend. An equal share consolidation of 0.84 shares for every one will be undertaken in conjunction. We can't see shareholders knocking this back."
A further $100 million of returns is also flagged, Taylor notes, which is in addition to the $50 million share buyback already under way, with $18 million completed to date.
"Full credit to management returning funds to shareholders when the balance sheet has capacity. And for buying back stock while the buying's good. At circa $1.80, Viva shares trade at a 38 per cent discount to our fair value. Shares won't trade on an ex-cash return basis until 5 October."
Taylor's unchanged fair value estimate equates to a fiscal 2024 EV/EBITDA of 8.0, an adjusted fiscal 2024 price/earnings of 21 and dividend yield of 0.8 per cent, assuming a 65 per cent payout ratio.
The P/E is high because his fair value includes the money yet to be returned to shareholders, Taylor says.
His fair value estimate credits five-year group EBITDA compound annual growth rate of 8 per cent to $812 million at a midcycle EBITDA margin of 4.5 per cent.
"At the current share price, we think the market credits moderately declining revenue and a lower long-term EBITDA margin of below 4.3 per cent. We reduce our 2020 EPS forecast by 67 per cent to $0.025, due to the weak first half, off an already low base.
"Our 2021 EPS forecast is only marginally weaker at $0.10. Viva says there are emerging signs of refining rationalisation with some closures and new project deferrals."
Read Mark Taylor's full report on Viva Energy here.
Visit Morningstar's Reporting Season 2020 coverage. The calendar will be updated daily to connect you with our equity analysts' take on the financial results.
Morningstar's Global Best Ideas list is out now. Morningstar Premium subscribers can view the list here.